AWOLNATION Return with New Album, "Run," in March

Electronic rock act, AWOLNATION, will finally have the opportunity to follow-up its massive 2011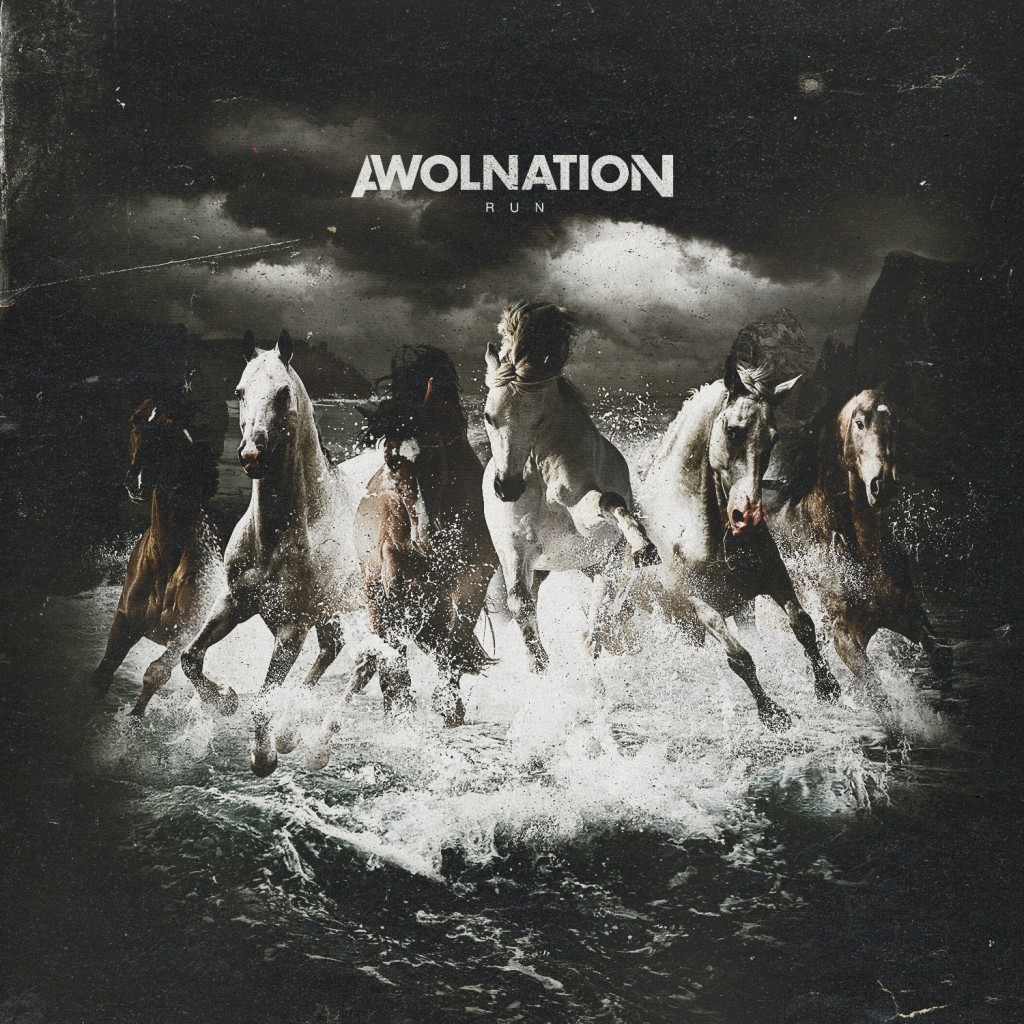 offering, Megalithic Symphony, with the brand new studio album, Run.
Available through Red Bull Records on March 17, Run has been described as "a finely tuned musical masterwork that is at times, and all at once, sprawling, atmospheric, exuberant, earnest and refined with moments of a signature aggressive unease."
All 14 tracks were written, performed and produced entirely by the group's mastermind, Aaron Bruno.
Fans can pre-order the album (beginning January 27) through the official AWOLNATION website and subsequently receive a download of Run's first single, Hollow Moon (Bad Wolf). A video for that track can be seen below.
"More than anything, I'm excited to have the artistic freedom and opportunity to make a sophomore record," confided Bruno in a backstage conversation with Riffyou.com in September. "Everybody dreads the sophomore slump, whereas I am embracing it and can't wait to either go down in flames, or take it to another level. It's not going to be in the middle – it'll be one way or the other. That's how it has to be."
AWOLNATION's popularity has exploded over the past couple of years thanks to the tremendous success of their single, "Sail." During its time in the sun, the song spent the second most amount of time (ever!) on the Billboard Hot 100 chart and sold millions upon millions of copies worldwide.
Run Tracklisting:
"Run"
"Fat Face"
"Hollow Moon (Bad Wolf)"
"Jailbreak"
"KOOKSEVERYWHERE!!!!"
"I Am"
"Headrest For My Soul"
"Dreamers"
"Windows"
"Holy Roller"
"Woman Woman"
"Lie Love Live Love"
"Like People, Like Plastic"
"Drinking Lightning" 
UPCOMING TOUR DATES
March 13 – Pot of Gold Music Festival – Tempe, AZ
March 24 – Lido – Berlin, Germany
March 25 – PPC – Graz, Austria
March 26 – Freiheiz – Munich, Germany
March 27 – M4music Festival – Zurich, Switzerland
March 28 – Burgerhaus Stollwerk – Cologne, Germany
March 30 – Le Divan Du Monde – Paris, France
March 31 – Melkweg – Netherlands, Amsterdam
April 1 – Electric Ballroom – London, UK
May 3 – Sunfest – West Palm Beach, FL
May 31 – BottleRock Music Festival – Napa, CA
June 14 – Bonnaroo Music & Arts Festival – Manchester, TN
Please be sure to follow us on Twitter @riffyou and at Facebook.com/riffyou.