Burly Calling VIII Q&A: The Castor Troys

Leading up to Burlington, Ontario's Burly Calling VIII independent music festival, Riffyou.com will be catching up with some of this year's participants to discuss why you should be in their crowd, thoughts on the festival, as well as the ideal place to go when drunk or hungover after a show.
Today, here's our Q&A with Aaron Walsh of punk-rock quartet, The Castor Troys. Catch his band play Thursday, December 4 at The Dickens (9:30pm). Click here to view the full festival schedule.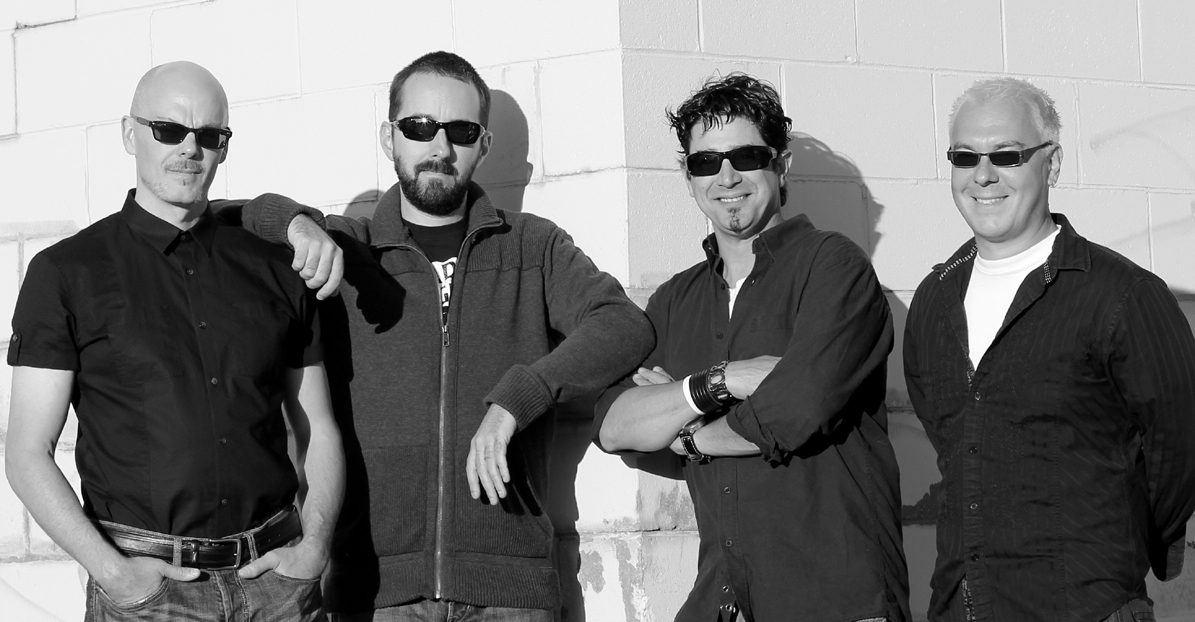 RY: Apart from your Burly Calling showcase, what else is your band up to?
Aaron: "We've been holed-up in studio for a couple months now, working towards our early 2015 full-length release, Chasing Down the Sun. After some shows to support it, we'll be diving right back into the writing process, as there are already a number of songs we're eager to complete and road test. It's going be a busy year."
RY: For those attending Burly Calling, tell them why they should come and see your band. State your case!
Aaron: "We have the honour of kicking off the festival at The Dickens this year – the first band over the wall. We come in guns a-blazin' and don't let you go. It's storytelling by melodic punk rock. The rock/punk/dub/reggae lineup that Thursday evening is incredible and is really going to have a great flow. The venue reaches capacity quickly, so make sure you're there early to see the local talent all night long!"
If this is your first Burly Calling show, what do you hope happens? (If it's not, what do you remember about your first Burly Calling gig?)
Aaron: "This is our third Burly Calling. In 2012 we opened for Silverstein (again at The Dickens). The place had a line out the door as we arrived to gear-in. We've always been huge fans of venues that allow a crowd to get close to the band, and that was the case that night, in spades. It was sweaty, whiskey-fueled Burlington love. The Penske File played that show as well and blew us away."
RY: Who do you want to see at Burly Calling this year, and why?
Aaron: "You are doing yourself a great disservice if you don't go see Sumo Cyco. They're a goddamn force. Black Cat Attack is another. We've played with them a few times now and I just end up shaking my fist in bitter jealousy. This show with Ill Scarlett is allowing me to see another band I've wanted to check out for ages. Bring Me the Author (on the Saturday night) are also a killer act."
RY: How much sleep do you anticipate having during Burly Calling weekend?
Aaron: "Burly Calling is a marathon, not a festival. We have the luxury of playing our set and then becoming fans the rest of the weekend. It'll be a rough Monday."
RY: What is the best venue you've played (Burlington or otherwise) and why?
Aaron: "I don't know about the best, but the most unique venue was during this past summer's tour. We played an event in the centrE of a racetrack in Durham. It was on the Portraits of Honour traveling stage that builds out of a transport trailer. Cars whipping around the track, enough sound equipment to play the ACC, and an Elvis impersonator opened for us. It's going to be a while before we play something that bizarre again!"
RY: If drunk and/or hungover after a gig, where is your go-to spot?
Aaron: "We seem to end up at A&W a lot. Hamilton's King St. location comes with free entertainment as well. If there's poutine, burgers, or whiskey, that's where we'll be."
RY: Of course, there are many independent music festivals out there. What do you think separates Burly Calling from the rest?
Aaron: "It rivals so many other festivals on the strength of the Burlington music scene. There aren't many bands on this bill that will have to travel very far. There's camaraderie throughout the event and no end to the talent. It's brilliantly organized, run smoothly, and is supported very well. Downtown Burlington is beautiful and alive during Burly Calling weekend!"
Please be sure to follow us on Twitter @riffyou and at Facebook.com/riffyou.