Dear Rouge Taking its Synth-Pop Sound Across North America & Europe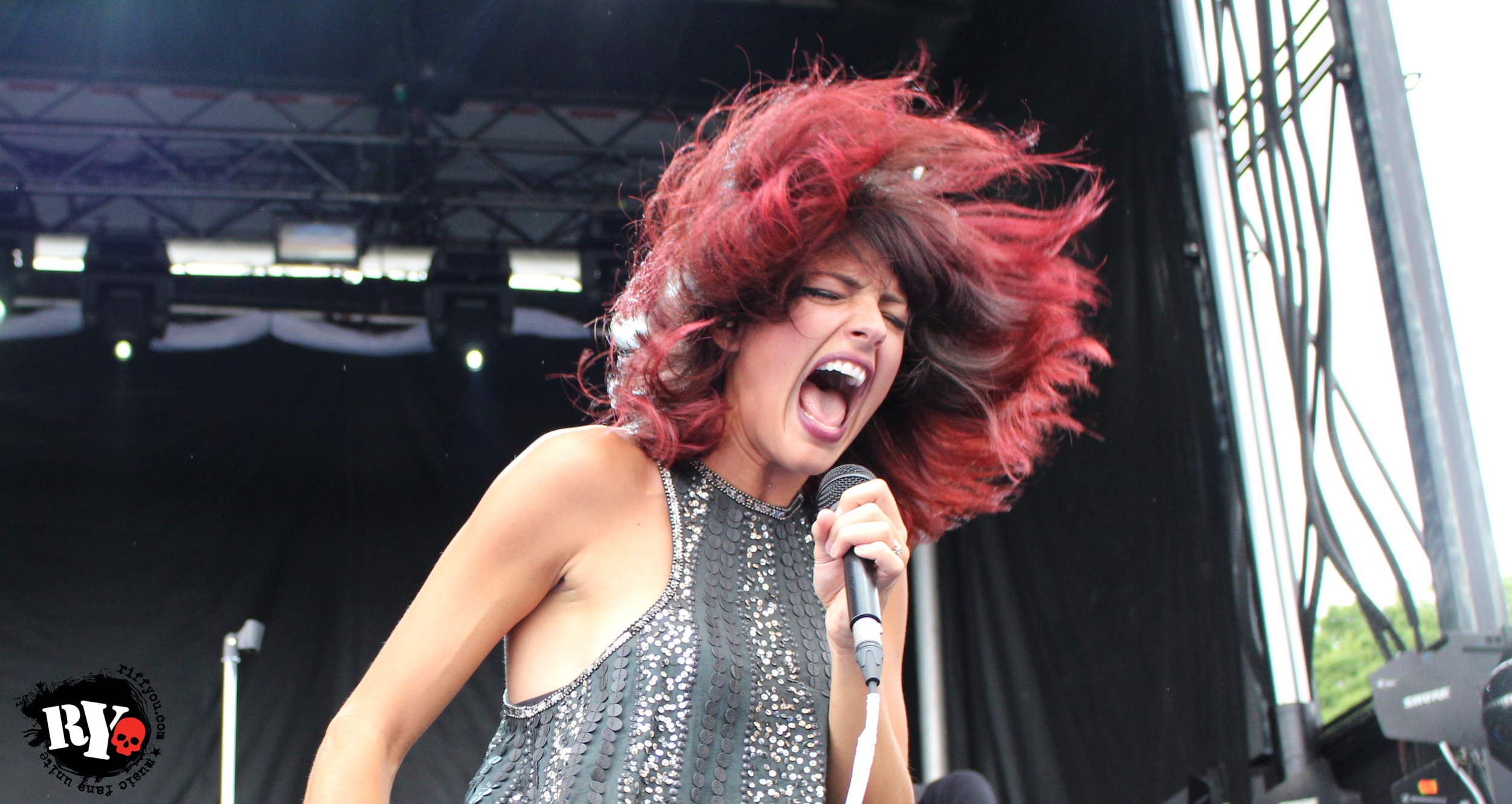 BC-bred synth-pop collective, Dear Rouge, will headline an extensive North American and European tour in support of the band's well-received 2015 full-length debut, Black to Gold.
The North American leg will launch on October 14 in Red Deer, Alberta and run until November 21, with final show taking place in Victoria, British Columbia. In the middle, Dear Rouge will be visiting music hotspots like New York, Toronto, Montreal and Chicago.
From there, the band will throw its gear onto an airplane for a European tour that'll begin on December 2 in Denmark and finish off on December 17 in Germany.
"We wrote most of [Black to Gold] at a family cabin," explained Dear Rouge's Danielle McTaggart in a 2014 interview with Riffyou.com. "We locked ourselves away and wrote music that we felt moved by at that point in our lives. Some songs are super deep and some songs just made us happy. The album doesn't have one common theme, but it does have a very specific season of our lives recorded. We feel so excited about the album."
Tour Dates with RAH RAH:
October 14 – Red Deer, AB – Beer Haus
October 15 – Calgary, AB – Commonwealth Stage
October 16 – Saskatoon, SK – Louis'
October 17 – Winnipeg, MB – Park Theatre
October 20 – Pittsburgh, PA – The Smiling Moose
October 21 – New York, NY – The Studio at Webster Hall
October 23 – Halifax, NS – Halifax Pop Explosion*
October 24 – Moncton, NB – Tide & Boar Ballroom*
October 25 – Fredericton, NB – The Capital Complex*
October 27 – Quebec City, QC – Le Cercle
October 28 – Montreal, QC – Divan Orange
October 29 – Ottawa, ON – Mavericks
October 30 – Kingston, ON – The Mansion
November 3 – Kitchener, ON – Wax
November 4 – Hamilton, ON – Studio Theatre
November 5 – Toronto, ON – Mod Club*
November 6 – Guelph, ON – Guelph Concert Theatre
November 7 – London, ON – London Music Hall
November 8 – Detroit, MI – Shelter
November 10 – Lakewood, OH – Mahalls
November 11 – Newport, KY – The Southgate House Revival
November 12 – St. Louis, MO – The Demo
November 13 – Chicago, IL – Schubas
November 14 – Des Moines, IA – Vaudeville Mews
November 15 – Minneapolis, MN – 7th Street Entry
November 18 – Edmonton, AB – The Starlite
November 20 – Vancouver, BC – Commodore Ballroom
November 21 – Victoria, BC – Distrikt
December 2 – Aachen, DE – Musibunker
December 3 – Hamburg, DE – Kleiner Donner
December 4 – Rostock, DE – Stadpalast
December 5 – Dresden, DE – Ostpol
December 8 – London, UK – The Islington
December 9 – Liverpool, UK – Studio 2
December 10 – Preston, UK – The Ferret
December 14 – Vienna, AT – Haus der Musik
December 15 – Munich, DE – Glockenbachwerkstatt
December 16 – Basel, SL – Lady Bar
December 17 – Freiburg, GE – The Great Rang Teng Teng
(* = Shows without RAH RAH)