The Friday 5: Five Reasons to Visit TURF This Weekend

This weekend, the Toronto Urban Root Festival (TURF) will be held at the city's Garrison Commons and showcase 44 diverse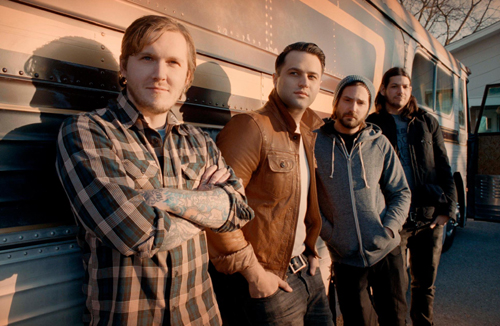 artists across three days and three stages. While associated club gigs kicked off earlier this week, the outdoor festival begins today.
There will be a lot to lend your ear to, so we here at Riffyou.com would like to help you out with five reasons why you should make the trek.
On Saturday evening, we'd suggest skipping the food truck lines and venturing close to the East Stage for New Jersey's The Gaslight Anthem. While their 2012 album Handwritten proved that the band only gets better with age, their forthcoming release, Get Hurt (due August 12), could be the one that finally launches this band into, dare we say, Kings of Leon-esque popularity territory? Just the assumption that the band will play a couple new tracks is reason enough to skip out on the fries and get a glimpse at what could be one of your favourite rock bands and albums of 2014.
Set Details: Saturday, July 5 – 7:30 @ The East Stage
The Violent Femmes
It may be unfair to go and see a band for just one song, but hell, I'll be taking in the Violent Femmes primarily because I want to hear "Blister in the Sun." That may make me sound like a one-dimensional, trivial human being, but let's face it – I won't be the only one there politely waiting for one of pop culture's most seminal songs to blast through the speakers.
Set Details: Saturday, July 5 – 5pm @ The West Stage
While their tremendously well-received album Birthmarks only came out last year, Born Ruffians haven't been shy about discussing their willingness to venture off into a new direction for their next offering. If the track "Oh Cecilia," which acted as a nice addition to the deluxe edition of Birthmarks, is any indication regarding where the band is headed to next, we should be very, very encouraged. Just like The Gaslight Anthem, pull yourself toward this stage and hope for a sneak preview of the future.
Set Details: Friday, July 4 – 4pm @ The East Stage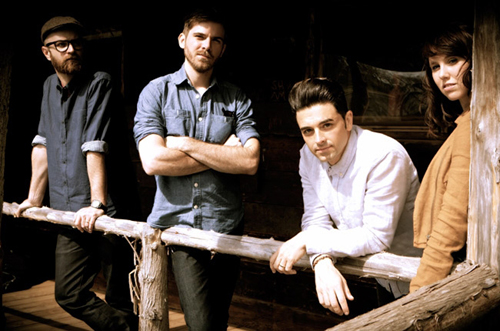 Twin Forks, to Jenny Lewis, to July Talk
While each day of the festival boasts an excellent batch of talent, Sunday July 6 is absolutely stacked with goodness. In the mid-afternoon, you better bring your running shoes and plan to criss-cross the park for a triple play of Twin Forks, Jenny Lewis, and July Talk.
Twin Forks is the new up-tempo folk project featuring Chris Carrabba of Dashboard Confessional, while Jenny Lewis is that golden voice we all know and love from her days in Rilo Kiley, and his poised to release her new album, The Voyager, on July 29.Meanwhile, July Talk has earned a Wayne & Garth-like series of 'we're not worthy' praises for their bombastic live sets. Get the Gatorade ready.
Set Details:
Twin Forks: 2:10pm @ The West Stage
July Talk: 3:20pm @ The East Stage
Jenny Lewis: 4:30pm @ The West Stage
You'll be hard pressed at this moment to find an album that makes you feel as good and ready to crack a few brews by the fire with friends than The Strumbellas' 2013 award-winning album, We Still Move on Dance Floors. The album is on the verge of getting released in the US, just as the band readies itself for a two-month North American run. With the band's unbelievable ability to win-over audiences, The Strumbellas may return home in September as a changed band…but not for the worse.
Set Details: Saturday, July 5 – 7:30pm @ The South Stage
-Adam Grant
Please be sure to follow us on Twitter @riffyou and at Facebook.com/riffyou.