Getting to Know: Ottawa Pop Artist, Andrew Cassara

In the Friday edition of Getting to Know, we meet up and coming Ottawa pop act, Andrew Cassara. While a solo artist, he's very much appreciative of his sizeable support team and pack of fans. If you are in an up and coming band that would like to partake in a Getting to Know feature, contact [email protected] to receive the questionnaire and instructions. Thanks!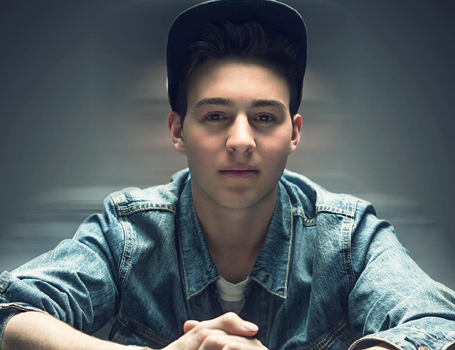 Artist Name: Andrew Cassara
Members: Andrew Cassara
Years Active: 1
City of Origin: Ottawa, ON.
Who are you and what do you do?
"My name is Andrew Cassara. I'm just a normal kid from Canada's capital. I have a passion that really has made me the person I am today. I'm an artist and I have been following the dream of bringing my music to the world since I was just a kid. Today, I feel like it's time for the world to hear what I have to offer, so that's what I'm doing – writing and recording pop music. My sound is definitely me, and it's developing every day. I'm discovering myself through music and my music is getting to the point where it is a mirror of who I really am. Just ordinary things in my life constantly inspire my music and I feel that it really has meaning behind it, as it basically tells my story of who I am and the life I'm living."
In 100 words or less, tell us how you have gotten to this point.
"I used to make covers online of all the biggest artists in the industry, but one day I was approached by my present manager (Steve Gardiner). Our team is growing pretty fast and we're all pretty much a big family now. I'm now surrounded by my manager, my record label people, live dancers, photographers, video producers and a live DJ. It's all just so surreal to think that I've accomplished this much today, but it just gets better from here and we're going to work hard to make it grow even bigger."
What is your latest release and how would you best describe it to someone who hasn't heard your band? 
"My latest release was the EP, I Know, and I would probably describe it as something that's really fun. It includes a really popish dance song that makes you want to get up and move. There's also a song that's a little more laid back, but with a little kick."
When making an album, which aspect of the process do you put the most time into and why?
"My album is currently in the works and we put a lot of time into every aspect of it, so that it can sound the best it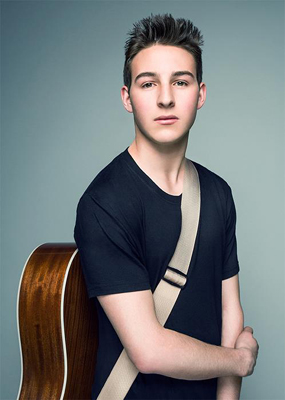 possibly can. But as an artist, writing and rehearsing is what I spend the most time on. To put on a great performance whether it's for recording a new song or even a show, without rehearsals you can't be prepared and give your best, so it's important to be ready!"
What is the best part about your act and why?
"I'm just a solo act, so I don't have band members…I pretty much have to put up with myself. But on my team I really enjoy working with everyone, and the ideas we all brainstorm together is what keeps our new content very strong and exciting."
What makes your music unique from the rest?
"What really makes me different than other artists is that my team is taking a different approach when addressing the music industry. When it comes to music, it is my great passion. I feel like I have developed a unique sound with my producer, and we can work our way in the studio without the pressure of the label breathing down our necks. We do all the work, right down to the mixing. I also love work on the business side of things, because I'm always so full of ideas. The constant creativity we have is what really differentiates us from others."
Would you rather be critically-acclaimed; rich and famous; or an under-the-radar band with a dedicated fan base? 
"As much as fame and money sounds good to everyone, what really keeps me going is my relationship with my awesome fans. Without them I don't have a support system and that dedicated support is what keeps driving my career. I can't be thankful enough for my fans and I love them with all my heart. I just want to give back as much as I can for everything they've done for me so far."
If you'd have to compare your act to another one out there, living or dead, who would it be and why? 
"If I was to compare my sound to someone, it would definitely have to be Austin Mahone and Justin Bieber. Although my sound is different from them, they are my artistic inspirations and I would love to one day get in the studio with them to write something amazing, or even tour with them!"
Which band/musician would you like to share many drinks with? What would you talk about?
"I'm not legal to drink yet, although I'd definitely love to meet the Backstreet Boys and Justin Timberlake. They are legends and I'd love to hear their stories and learn from their experience!"
Please be sure to follow us on Twitter @riffyou and at Facebook.com/riffyou.