Getting to Know: UK Blues Rockers, Wild Horse
In today's Getting to Know, we meet Wild Horse, a Rolling Stones-inspired blues rock group that would like to take down all boy bands. If you are in an up and coming band that would like to partake in a Getting to Know feature, contact [email protected] to receive the questionnaire and instructions. Thanks!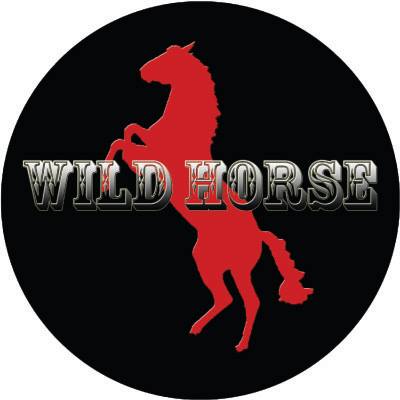 Band Name: Wild Horse
Band Members: Jack Baldwin (guitar, backing vocals), Henry Baldwin (guitar, vocals), Ed Barnes (drums), and Stephen Baldwin (bass).
Years Active: 2 Years
City of Origin: Heathfield, East Sussex, UK
Latest Release: It's Begun
Who are you and what do you do?
"I am Stephen, Jack and Henry's father, plus the band's bassist, manager, roadie and dog's body. When Wild Horse first started they could not find a decent bass player, so I filled in for them. They still haven't found a suitable candidate and I'm thoroughly enjoying playing in the band."
In 20 words or less, how would you describe your band?
"We are a blues based rock band who are often likened to The Rolling Stones (#1 influence) & The Black Keys."
Why should people care about your band?
"The band has a great deal of talent at all levels and now works entirely on original material. Apart from a great sound, Wild Horse always gives a fantastic live show with tons of stage presence."
What is the most hilarious, frightening, or weird thing you have seen from the stage or while on the road?
"When we played in a big but very French Night Club, we went to set up and found all sorts of live insects coming out of all the electrical sockets. The club's management seemed to think this was not a problem, but still made us plug in. Nobody got electrocuted and surprisingly it all worked."
If you become a band that eventually fills stadiums or arenas, what would be the most ridiculous thing you'd require backstage?
"Not sure about ridiculous, but we all like good fresh pasta, so the world's best Italian chef would be essential."
Which band could your band defeat in a street fight? What methods would you use to ensure victory?
"All boy bands. We would probably beat them with just a stare, but if not, then we'd challenge them to sing in tune without their electrical auto tune equipment."
What is the most pretentious thing you've seen or heard from another musician/band? Did you love it or hate it?
"The lead singer of a not very good band thanking God for his talent for about two minutes between songs…I hated it, plus he had no talent."
How do you feel about smartphones lighting up concert venues instead of lighters?
"Not a major problem as long as they aren't all ringing. But, they're not rock n' roll."
If you had to be a tribute act for just one band, who would it be and why?
"The Rolling Stones, because we all think they were/are the best rock band in the world."
Is it better to burnout than to fade away?
"Most of the band is too young to think about either. We just want to get better and better. I think the minute we stop enjoying playing live and audiences no longer enjoy us, we'll just stop."
Please be sure to follow us on Twitter @riffyou and at Facebook.com/riffyou.