Getting to Know: Winnipeg Prog-Funk-Rock act, Electric Soul

In today's Getting to Know, we meet up with Winnipeg, MB-based prog-funk-rock act Electric Soul. This quartet admits to being a mixed bag that likes to explore various musical genres. If you are in an up and coming band that would like to partake in a Getting to Know feature, contact editor@riffyou.com to receive the questionnaire and instructions. Thanks!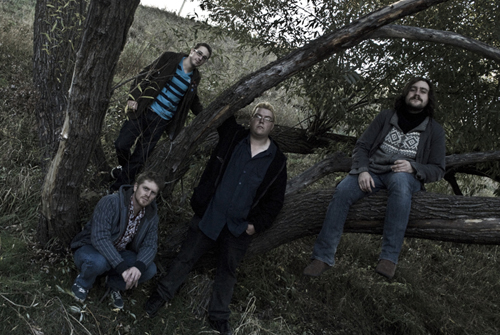 Band Name: Electric Soul
Band Members: Ed Durocher (guitar, vocals, percussion), Dave Guenette (keys, vocals, percussion), Chris Tuschcherer (bass, vocals), and Seth Sylvester (drums, percussion).
Years Active: 3
City of Origin: Winnipeg, MB.
Who are you and what do you do?
"We are a four piece band from Winnipeg, MB. While our music is rooted in rock and roll, we like to mix in elements of funk, blues, jazz, progressive, psyche and even some pop undertones. We like to explore!"
In 100 words or less, tell us how your band has gotten to this point.
"Lots of hard work! We have played many shows and are now starting to go out on the road more and more to spread the music to new ears."
What is your latest release and how would you best describe it to someone who hasn't heard your band?
"Second Paradise is our first full-length album and it was released September 6, 2013. Musically, I would say it is all over the place and we didn't want it to be too genre specific. We like to mix it up even during the same song. It has lots of layers to it and some really nice grooves too. We wanted to set out and make an album that was a journey and I think we did just that."
When making an album, which aspect of the process do you put the most time into and why?
"Oh boy! Just all the experimentation that goes on in the studio and the fact that you can really hear all of your mistakes clearly. It forces you to get better as a player/song writer and producer. We can just break it all down and hear tracks individually and isolated. We came out of the studio just ready to tear it up and kill it on stage."
What is the best part about your band and why?
"Just the fact that there is a nice variety of music. We like to mix it up song to song and I think that keeps the listener engaged and excited. And we also put on a very energetic show and put our all into it. You got to make every note count and play like it's your last."
What makes your band unique from the rest?
"We are all well-rounded and refuse to let anything go if it`s less than perfect. We borrow from the past and put it into a more modern tone and I think that sets us apart from a lot of bands."
How does your band survive the challenges of touring/gigging?
"We all know that touring is a part of being in a working and serious band. Honestly, I love touring and being on the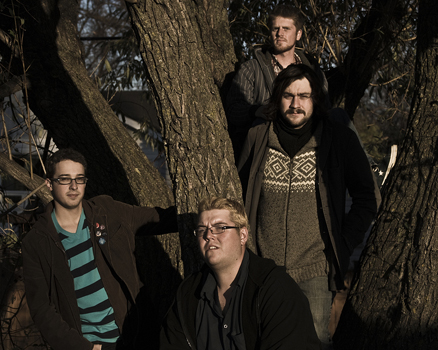 road. It's just so much fun and you get to meet so many wonderful and interesting people. I want to be a road gypsy."
Would you rather be critically-acclaimed; rich and famous; or an under-the-radar band with a dedicated fan base?
"I would like to have a solid fan base and make enough music to not have to work in the service industry – I just to be able to make some records that I can stand behind and go out on the road with. I feel like when bands get too famous or successful, their time is marked and they start to slowly decline in quality…the hunger and desperation are gone."
If you'd have to compare your band to another one out there, living or dead, who would it be and why?
"We get 'The Doors on speed' a lot and some Frank Zappa comparisons, so I`m okay with that….tough question. I would say we're like Floyd with some Hendrix, Sabbath and a good helping of groove thrown in. I would say we pull a lot of influence from that period in music. It was just so ballsy and that's what I dug about it."
Which band/musician would you like to share many drinks with? What would you talk about?
"Frank Zappa, Roger Waters, Robert Fripp and Neil Young. I respect these people because they did it on their terms and if you didn't like it, then you could fuck off. I would want to talk about music with them and really discuss that with them, and what was happening while they recorded their masterpieces. Like, did Roger know that Dark Side [of the Moon] was going to be so amazing and what Fripp was thinking during the Crimson King record sessions. I want to know how they did it if they could show me the way."
Please be sure to follow us on Twitter @riffyou and at Facebook.com/riffyou.