Interview: Band of Horses Recall Two Ryman Nights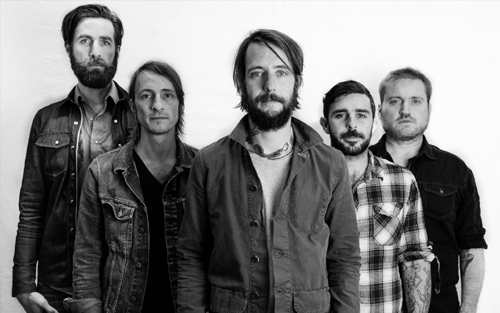 When Band of Horses travelled out to Nashville's legendary Ryman Auditorium in April 2013, it was a homecoming of sorts for the group's guitarist, Tyler Ramsey. Having attended high school just outside of one of America's foremost music cities, the pair of nights his grown-up band played at the former home of the Grand Ole Opry proved very special to him.
"I'd have these little garage bands, then after that we would try and play gigs, but mostly they'd be at peoples' parties," Ramsey tells Riffyou.com when recalling those high school years. "To go back to Nashville and have that be the venue, completely blew me away – I couldn't wrap my head around it.
"I never thought that I'd be playing there – it wasn't even in my wildest fantasy."
That wildest fantasy for Ramsey, however, turned into more than just a memory to look back upon, as he and his southern/alt country brothers, Band of Horses, turned the occasion into Acoustic at The Ryman, which will be released through Sony tomorrow.
Of the lead up to the performance, Ramsey recalls spending a lot of time pacing around The Ryman ahead of show time. Even though the room proved to not be "as big" as he'd imagined, a lot of time was taken to explore the venue.
"I probably walked around and paced 20 miles before the show started," he says with a laugh. "I should've put a pedometer on to figure out how much I traveled back and forth from the room to the backstage."
On the album, Ramsey, along with cohorts Ben Bridwell (vocals, guitar), Ryan Monroe (keyboards), Bill Reynolds (bass), and Creighton Barrett (drums), beautifully perform tracks like "Marry Song," "Factory," "Neighbor," and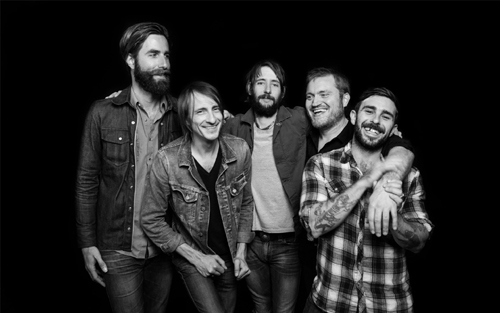 "The Funeral," as a loyal crowd enthusiastically pushes the band from one note to the next. (Click here to read our review of the album).
"Probably a lot of that noise was coming from my brother and cousin," jokes Ramsey. "They were going crazy and I had to reel them in a little bit. I had to give them a talkin' too! They get a little excited sometimes."
Despite the abundance of bloodline hooting and hollering, as well as his awareness of the magnitude of the venue, Ramsey says nothing of the two nights spent at The Ryman was at all stressful – even though some nights the pressure of recording live can admittedly throw him off.
No less, Band of Horses is set to embark on an acoustic tour that'll see the group return to The Ryman on March 5. Canadian dates include February 17 at the Vogue Theatre in Vancouver, BC, as well as February 21 at the Queen Elizabeth Theatre in Toronto, ON.
-Adam Grant
Please be sure to follow us on Twitter @riffyou and at Facebook.com/riffyou.