Interview: Broncho Channel Childhood Memories

To many, Oklahoma is Flaming Lips country. If you're in a band and you were formed in that state, chances are you're going to be asked about what it's like to follow in the fluorescent, psychedelic shadow of Wayne Coyne and friends.
But, with indie garage rockers Broncho, we avoided this line of question entirely. You see, one listen to their second album, Just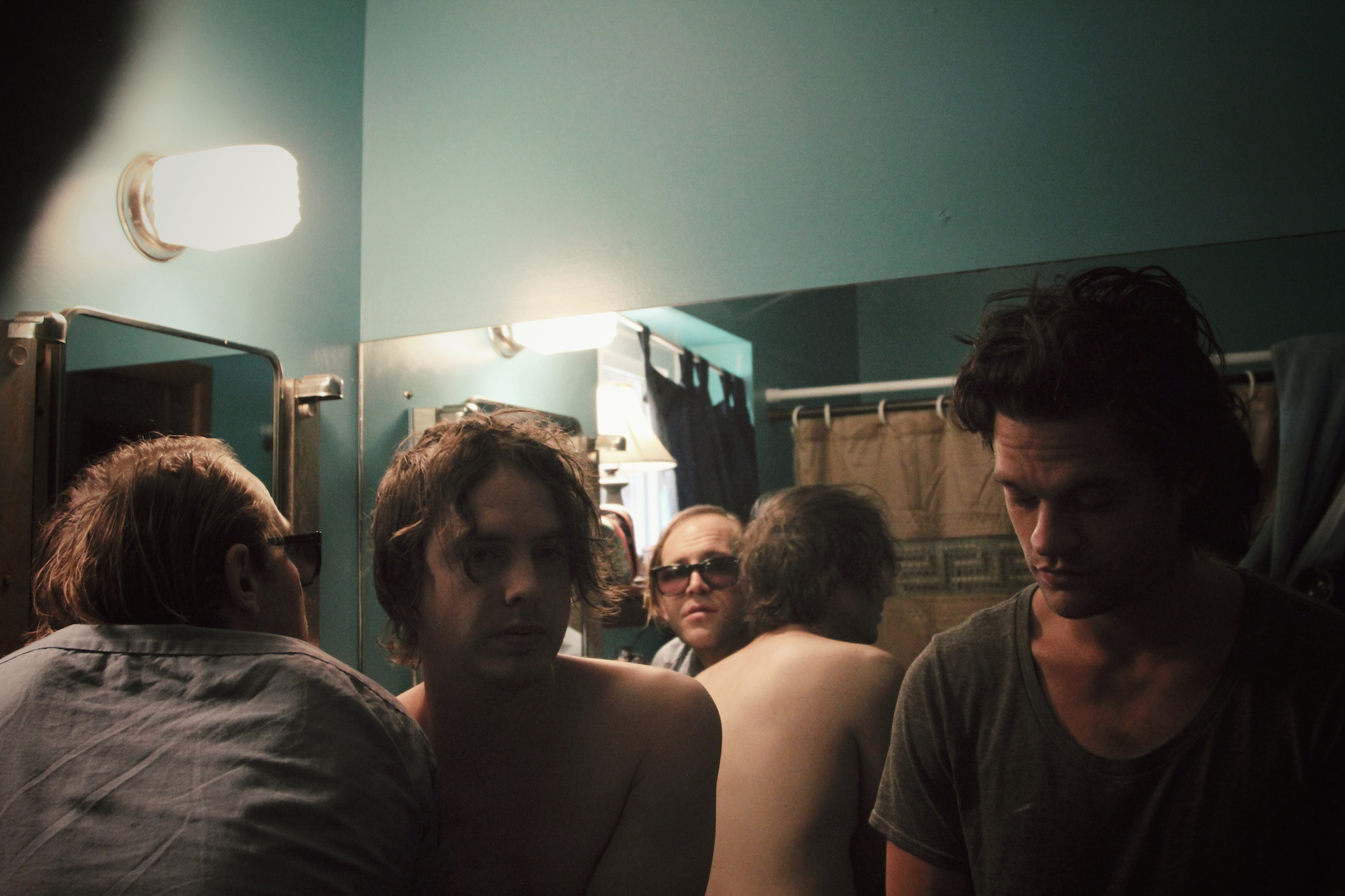 Enough Hip to Be Woman (released through Dine Alone Records), quickly makes you believe in a fresh musical roadway being built in the land of the Sooners.
It's fuzziness, dancability, endearing snotty-ness and snappiness moves in many directions, but still feels like a concentrated effort by a band that functions best when creatively flying by the seat of its pants.
"I think songs make sense when you get in and out of an idea without overdoing something," explains Broncho frontman Ryan Lindsey during an interview with Riffyou.com. "It could really evolve where some of the songs are exploring something for a longer period of time. But, it made the most sense to keep these songs in the simple structures that they live in now. I like showing an idea, changing it a few different ways, but keeping it simple and interesting…then get on to the next one."
Growing up, Lindsey listened to lots of radio. He recalls being surrounded by hit peddling top 40 stations before something magical happened: grunge.
Lindsey says he was 12 when the grunge explosion happened and made a "huge" impression on him. He notes that the music coming out of that scene taught him that pop songs could be presented in a different manner. When Lindsey discovered punk, he was equally impressed and inspired.
"There's not really a brand for us," replies Lindsey when asked what he considers Broncho – which also includes Nathan Price and Ben King – to be. "I don't mean that in terms of we don't care, it's more about wanting things to happen naturally."
With Just Enough Hip to Be Woman, what happened naturally were songs inspired by the dreams Lindsey had about his childhood, as well as an alternate childhood. Viewing this album as a musical depiction of that, Lindsey says that his band's sophomore effort touches on things he was thinking about as child, or wishes he had been thinking about as a child.
"Imaginatively, I picture the wondrous time of being a kid," admits Lindsey. "It's a place for me to go back to and feel comfortable. It's comforting to think about certain parts of my childhood memories. I like the memory version of a lot of things that happened. The more these things have been thought about or talked about over the years, make them take on this bigger version.
"When you think about any moment that is great – not even with just childhood, but with the past – there are these movie-like moments where you remember the lines that were said. You re-tell that story. I like writing about that."
-Adam Grant
Please be sure to follow us on Twitter @riffyou and at Facebook.com/riffyou.