Watch Miami Heat Star Dwayne Wade Challenge Pearl Jam to a Basketball Game

---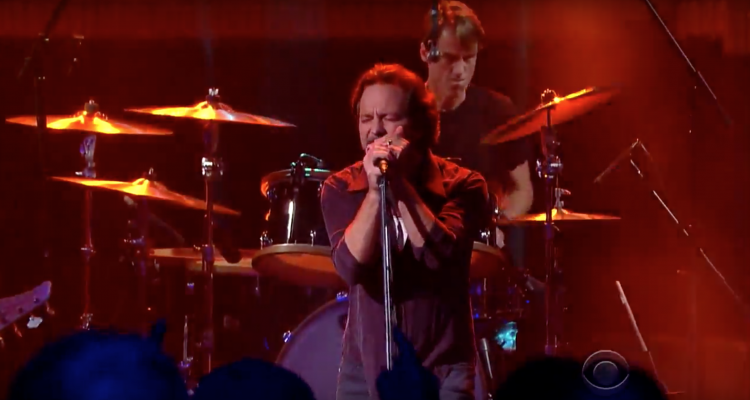 Pearl Jam's most devoted fans know that before the Seattle rock icons became who they were, they were once briefly known as Mookie Blaylock – the name of a now retired National Basketball Association (NBA) player. Instead, Pearl Jam became Pearl Jam and subsequently named their debut album Ten, the same number Blaylock wore on his jersey.
Over the years, Pearl Jam's passion for sports has been a real thing, with band members tossing their support behind the Chicago Cubs and Seattle Seahawks, to name a few. Bassist Jeff Ament even once broke the nose of Arcade Fire's Win Butler in a pick-up basketball game.
Anyways, Pearl Jam is embarking on a solid North American tour this spring and will be playing the AmericanAirlines Arena in Miami – the home of the NBA's Miami Heat – on April 9.
To further build buzz for that gig, Miami Heat star Dwayne Wade challenged Pearl Jam to a game once the band reaches his town. Issuing said challenge in the direction of Eddie Vedder, Wade said: "Any time you and Pearl Jam want to come and shoot some hoops, you got the key."
Here's the video, as shared originally on the Miami Heat's official Facebook page: