Slayer to Release "Repentless" Late this Summer

Quintessential metal kings, Slayer, have confirmed that its new album, Repentless, will be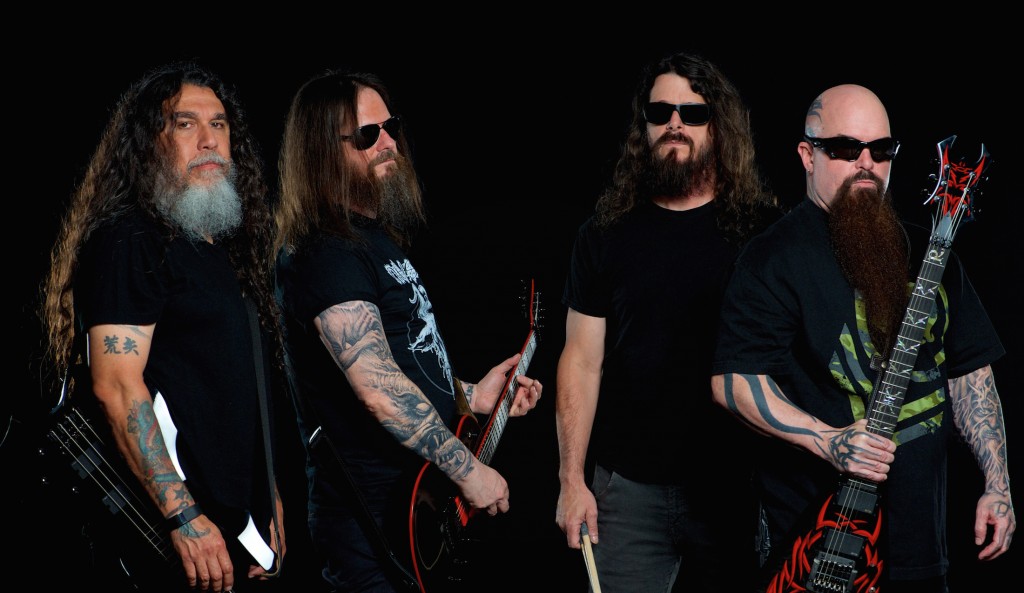 released on September 11 through the band's own yet-to-be-named label.
This will serve as the first Slayer album since 2009's World Painted Blood and the first since the passing of guitarist Jeff Hanneman.
"There's a couple of songs that are going to be on it that the fans might know," said guitarist Kerry King in a recent interview with Metal Hammer. "'Atrocity Vendor' was released in the States on the B-side of some single [a limited vinyl edition of World Painted Blood], so now it's 'Atrocity Vendor 2015'. It's completely re-recorded. It's got new leads, new vocals, Paul playing drums … it's pretty cool. There's a brand new version of 'Implode' on there. The version of 'When The Stillness Comes' is brand new compared to the single [that came] out [on Record Store Day]."
He continued: "The first song is called 'Repentless' and that one's pretty much… I call it the Hannemanthem! I wrote that for Jeff [Hanneman]. Oh, dude, it's fast as fuck. You don't know what the fuck's coming! A song called 'Vices' is on there somewhere. It's super heavy. It'll pummel you in the face. 'Take Control"s another fast one. 'Cast The First Stone"s another heavy one."
Please be sure to follow us on Twitter @riffyou and at Facebook.com/riffyou.