Dallas Green Reflects on Studio Time Spent with Gord Downie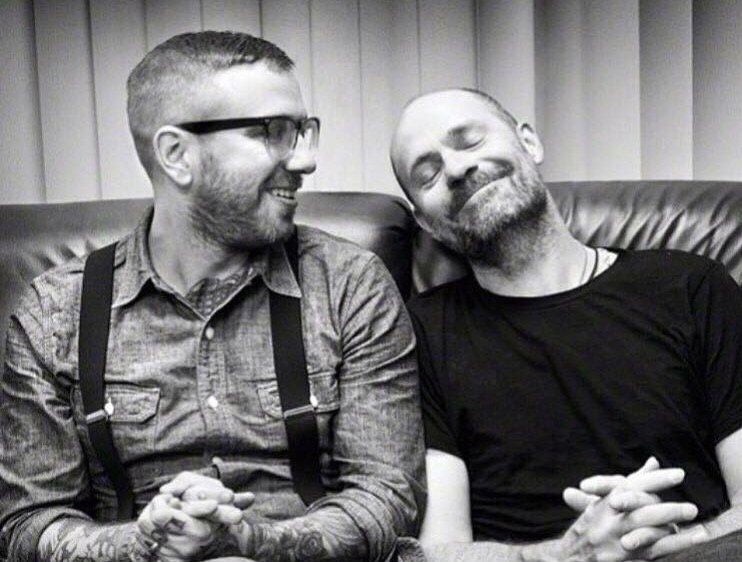 The Tragically Hip are edging closer to the beginning of what's widely believed to be the band's final tour, following the terminal brain cancer diagnosis recently received by frontman Gord Downie.
While some are viewing this run of dates as a sad occasion, others are viewing it as a chance to celebrate the music of The Tragically Hip and remember the great songs and moments they have given us over the course of their illustrious 30+ year career.
One Canadian musician choosing to remember the great moments is Dallas Green of City and Colour and Alexisonfire fame. As you may recall, Green struggled for years to complete the song that would become 2008's "Sleeping Sickness." Eventually, it was listening to Tragically Hip music that helped him bring the song to fruition. Smartly, Green then reached out and asked Downie if he would sing on the track. Of course, he obliged.
"One morning I got to the studio and he was already there," reflected Green in a new interview with Rolling Stone. "He had gotten up at six in the morning and drove from Kingston to Hamilton [Ontario] to sing and hang out with me at the studio. I'll never forget sitting there with my headphones on, right beside him, watching him sing words that I wrote on one of my songs. It was one of the most surreal, magical experiences I have ever and will ever have. And then he just got in his car and drove back."
Now with it being a distinct possibility that Tragically Hip will respectfully walk away from performing after this summer's tour, Green looks back at the band itself as one of the greatest to ever grace our earth.
"This is one of the greatest bands of all time," added Green. "And I don't mean Canadian band – I mean they're one of the greatest bands of all time. Their history speaks for itself. And Gord, specifically, he's one of the greatest songwriters I've ever heard."
The Tragically Hip's new album, Man Machine Poem, is available now.
-Photo by: Dustin Rabin