The Killers Unveil "Sam's Town" Anniversary Vinyl & Experience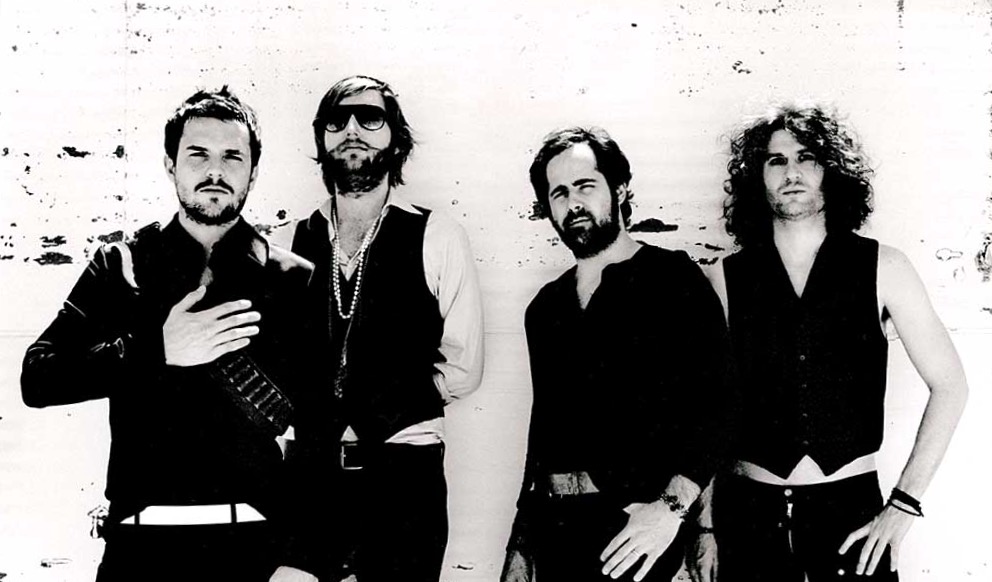 As we anxiously await for new music from Las Vegas rockers, The Killers, it's exciting to know that the band is celebrating the 10th anniversary of Sam's Town in style with a special vinyl reissue.
"The Sam's Town vinyl reissue is available for pre-order now via Bong Load Records," reads a statement on The Killers' official website. "The fully re-mastered double LP will be printed on 180 gram classic black vinyl, and feature two bonus tracks – never before heard Sam's Town era demo 'Peace of Mind' and 'Read My Mind (Pet Shop Boys Stars are Blazing Mix).' The sequentially numbered records are limited to just 5,016 copies and will include a special edition, coffee table book-style booklet reflecting on the 10th anniversary of the album."
The Sam's Town vinyl reissue goes for $45, plus shipping.
In addition to the vinyl offering, The Killers will also be celebrating the Sam's Town anniversary with a special two-day "extravaganza" on September 30 and October 1 at the Sam's Town Hotel and Gambling Hall in Las Vegas. The Killers will perform at this event and a tour focused on the band's history will be provided. Click here for ticket info and additional event highlights.