Laura Jane Grace Details Upcoming Against Me! Album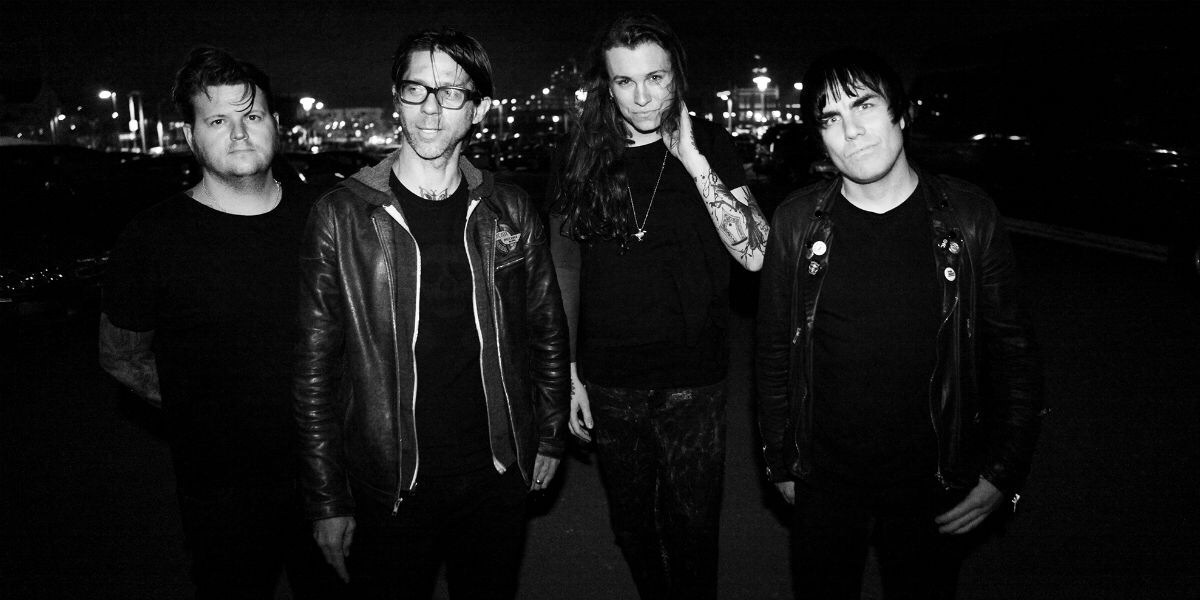 Against Me!'s 2014 album, Transgender Dysphoria Blues, is an absolute masterpiece that's as emotionally raw as it is intellectually bold and musically ass-kicking. Thus, it's tough to not be excited to see how the band follows that up. Well, in a new interview with Rolling Stone, Against Me! frontwoman Laura Jane Grace offered some new details about her band's next album.
During the conversation, Grace said that the band is still arguing over the album's title, but expects it to come out this fall. So then, what kind of themes are tackled on this album?
"They're love songs," explained Grace. "I'm feeling like I'm in a place where I can write about things that I've never been able to write about before. It's a fairly cliché topic but it's also always relevant. Being able to write about love through a trans lens is something that's not really represented when it comes to love songs."
Which tune currently stands out to her?
"A song called 'Suicide Bomber,'" added Grace. "I was thinking about the crazy shit that's happening in the world today and about the people who are on the periphery of that – like someone's parents. It's the idea of, as a parent myself, how does your love relate to your kid if your kid grows up to do something so fucking horrific like a shooting or a bombing? How does the love of a parent then change based on that? How does the idea that you as a couple created something that went on to create such havoc or such terror or chaos? How do you wrestle with those feelings? I wrote that song shortly after the Bataclan incident, thinking about, how do the parents feel? It wasn't their fault. Do they no longer love their kid?"
We can't wait for the return of Against Me!