Watch Metallica Share Their Favourite Record Store Memories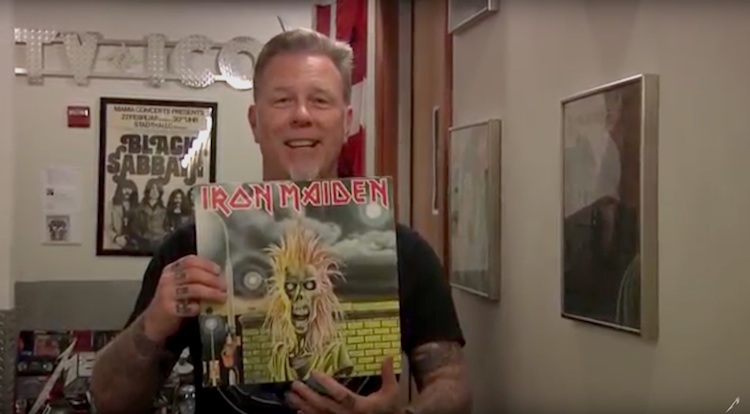 On Record Store Day 2016, Metallica will release their much-anticipated live album, Liberté, Egalité, Fraternité, Metallica! – Live At Le Bataclan. Paris, France – June 11th, 2003. Additionally, the impressive looking Kill 'Em All and Ride the Lightning deluxe reissues will also hit the shelves.
Ahead of all that, each band member has filmed a special video message regarding their earliest record store experiences. You can watch all four below.
"Independent record stores are part of Metallica's DNA," commented drummer Lars Ulrich when it was announced that Metallica would serve as the Ambassadors for Record Store Day 2016. "They have been pivotal in shaping each one of us into the music fanatics we've all become. We could not be any prouder to be Record Store Day Ambassadors for 2016 and are looking forward to screaming from every rooftop the next few months about everything independent record store and beyond."
As part of their Ambassador duties, Metallica will play a tiny in-store show at Berkeley, California shop, Rasputin Music on Record Store Day. For those who can't attend, the performance will be available to stream on Metallica's official Facebook page, beginning around 4pm PST.
Hopefully by or before next Record Store Day, fans will have a new studio album from Metallica. It's been hinted at, but unfortunately we still don't have an official date as to when we'll finally see a follow-up to 2008's impressive Death Magentic album. Rumblings, however, are that it'll be out before the end of 2016.
James Hetfield:
Robert Trujillo:
Kirk Hammett:
Lars Ulrich: