Interview: Billy Talent Face Fears, Find New Heights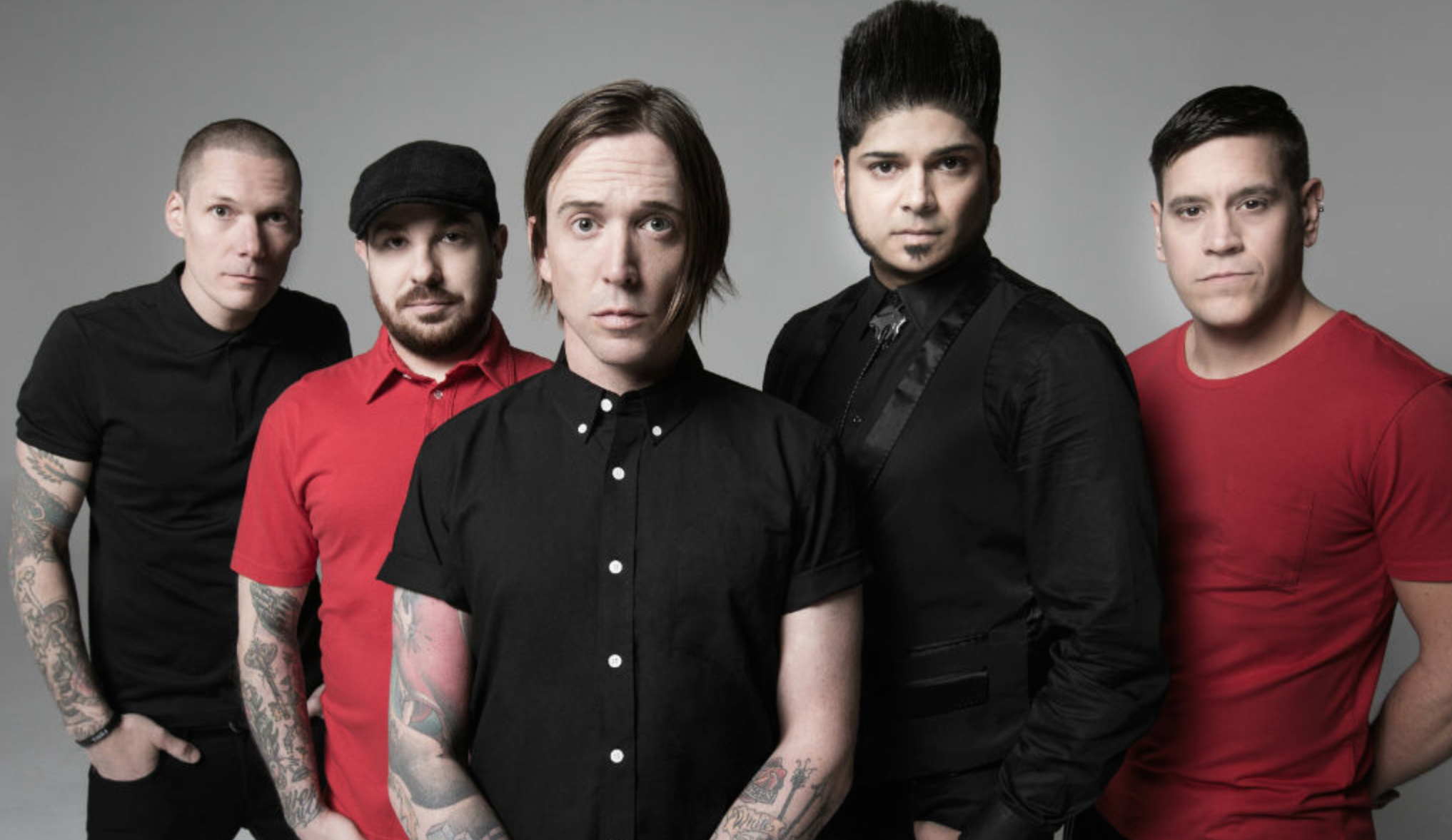 Being in a band isn't always the easiest thing. You're away from home a lot; sometimes reviews are not what you'd want them to be; and there are nights when a poor show or audience turn out makes you question your career choice. But in the grand scheme of things, those are miniscule issues compared to what Billy Talent faced leading into the making of their fifth album, Afraid of Heights.
For years, the band – Ben Kowalewicz (vocals), Ian D'Sa (guitar), Jonathan Gallant (bass) and Aaron Solowoniuk (drums) – had to deal with a future that wasn't always certain. Sure, most bands can vanish in the blink of an eye due to many unforeseen circumstances, but Billy Talent always had the lingering knowledge that the ugly side of Solonwoniuk's Multiple Sclerosis (MS) diagnosis could, potentially, one day derail the band.
After having the illness under control for years and not stopping Billy Talent from becoming one of Canada's most beloved rock bands, Solowoniuk had to face his bandmates in January 2016 and tell them that his MS was back in a big way. This, unfortunately, would result in Solowoniuk being unable to physically participate in the band's duties: making a new album and then touring it.
With studio time already booked and a hard deadline in place, Billy Talent was at a crossroads, with a hell of a reality to navigate through.
"It's a really weird situation to be in because we've played in the same band for 23 years now and I never imagined myself playing in a band with a different drummer than Aaron," offers D'Sa in an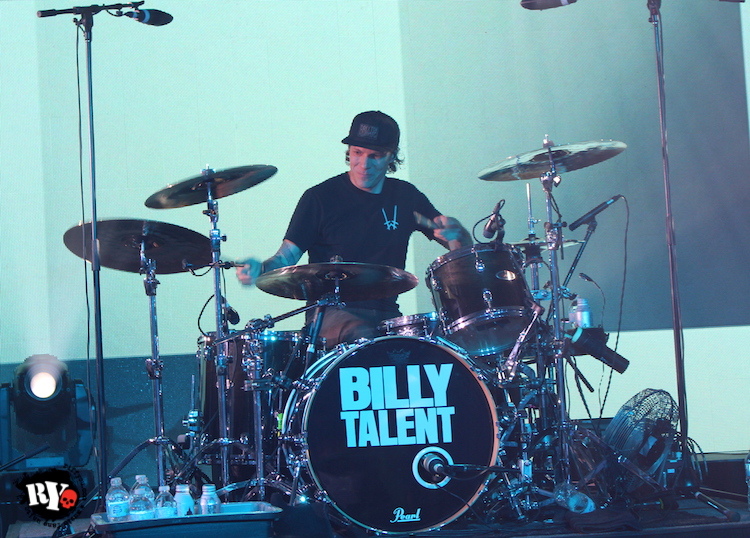 interview with Riffyou.com. "We could've just put everything on hold and gone on a lengthy hiatus, but the four of us discussed it and [determined] that we'd already been out of the public eye for four years [after Dead Silence.]"
He continues: "We had to make a really hard decision about what to do – it was one of the hardest decisions we've had to make as a band. Aaron wanted us to push forward. We started to talk about pushing the album back some more, but there were no guarantees that he was going to get better."
Enter mutual friend Jordan Hastings, the drummer for hardcore heroes Alexisonfire, as well as emerging rock act, Say Yes. Having a great bond with the Billy Talent dudes for years, he was the unanimous choice to sit behind the kit until Solowoniuk is able to return.
When discussing the recording sessions for Afraid of Heights, D'Sa explains that Hastings learned all the previously composed drum parts in a month and added his own distinctive playing style to the well-developed Billy Talent sound.
"It was a little nerve wracking," says D'Sa. "Going into the studio, Jordan was on the spot, but luckily we'd known him for so long and knew his style. I knew exactly what we were going to get. Everyone was prepared."
As for the final product, D'Sa is "super happy" with how Afraid of Heights turned out. He speaks with pride about Billy Talent exploring new sonic territory, including moments of enhanced reverb, along with forays into programming, synthesizers and acoustic exploration. Beyond that, Kowalewicz's vocal gymnastics continue to impressively evolve (just listen to "Ghost Ship of Cannibal Rats.")
"The more records you put out, the grander the ideas get and the more things there are for you to try out and do," relays D'Sa. "The album is a compilation of all the stuff we have gone through as a band in the last four years. Also, it's a collection of personal stories and things that we or people close to us have gone through."
Overall, D'Sa views Afraid of Heights as "the sound of matured men, not a bunch of angry kids." He has a point, but don't get him wrong. There is still a mighty youthful exuberance on this album, even if the songs feel as if they're being played with an extra purposeful force that can only be found in a band with chops this seasoned.
Moving forward in 2016, Billy Talent will be bringing Afraid of Heights to many cities around the world. For the time being, Hastings will be the band's engine, but D'Sa remains optimistic that Solowoniuk will return to the fold before the year is out.
"We look at [the band] like a team," concludes D'Sa. "If a team player gets injured, then we should carry on the team until that player is back in his position again. I think that's what is going to happen and I am hoping, fingers-crossed, that Aaron will be better by the fall and back on the road with us."
Click here to learn more about how the title track, "Afraid of Heights,"  came to life and what inspired it.
-Adam Grant