Ottawa Music Shop Clashes with Record Store Day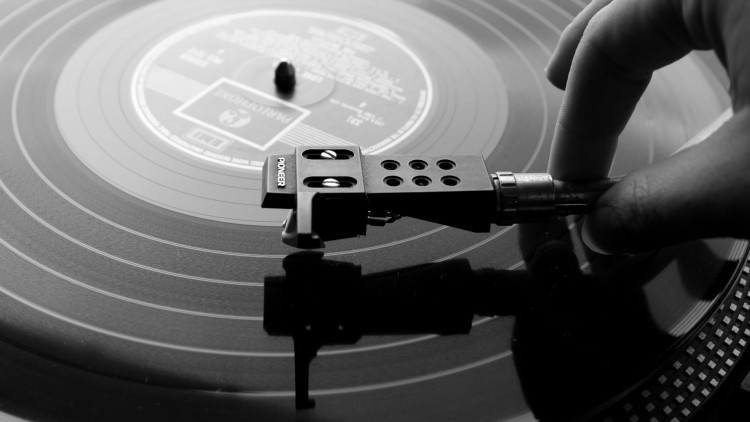 Last week, we finally got a glimpse of the rather impressive list of releases scheduled for the 2016 edition of Record Store Day (April 16). However, as much as fans, labels and stores plan accordingly for the big event, Ottawa, Ontario's Vertigo Records is claiming that Record Store Day has given the store the boot from it's approved retailers list, without notice.
"We actually got an email from one of the major labels saying, 'You're not listed on the official members list on the site anymore, so we can't solicit you these titles,'" said Vertigo Records store owner Darin Tomlin during an interview with the Ottawa Citizen. "And that's pretty much how I found out."
Now from what we can tell, Tomlin's store wasn't just randomly given the boot. Rather, it came on the heels of a Vertigo Records Facebook post that was penned by Tomlin. In it, he explained to customers that his shop would be shifting its Record Store Day focus. Instead of ordering a glut of albums from the aforementioned release list, he was going to make orders based on what customers requested. He noted that these albums wouldn't be reserved (RSD doesn't allow that) but the goal was to keep his store from experiencing the financial losses that Vertigo Records had suffered over the years.
"I'll be frank: We've lost a considerable amount of money each year we've participated and this myth that Record Store Day is somehow saving the Mom and Pop stores, is just that—it's a myth," wrote Tomlin. "You may ask 'How is that possible with it being so busy on that day??.' Well, as it may be the busiest day of the year sales wise, it's also the most expensive to prepare for and the riskiest to order for. It's the days AFTER RSD that are the money pit days. 100% of RSD merchandise is non-returnable…..everything. This makes ordering incredibly difficult, especially with the absolutely ABSURD prices on the majority of the releases. While we may sell a ton, we also get stuck with a ton of overpriced merchandise that either ends up collecting dust, or discounted well below cost. We've learned the hard way, and have adjusted each year in order to not continually lose money, but we're fighting a losing battle. Most retail stores do not have to deal with this problem – they can order however much they want, and return what they don't sell without any risk at all. In that case, the risk is on the manufacturers (labels) and distributors, not the retailers. Unfortunately RSD doesn't work that way – the small retailers take all the risk, and the labels take little to no risk at all. We don't' agree with this, nor does it benefit us, the retailer, at all."
Tomlin went on to add that other such factors as eBay vultures and the low Canadian dollar (meaning RSD product will cost more to bring in) has also led to his decision to back away from supporting Record Store Day in the same capacity as other stores.
"We WILL be having a HUGE SALE on a weekend PRIOR to [Record Store Day] – a TRUE Customer Appreciation sale with QUALITY stock for you to choose from, treats, a band, a draw, etc etc.. We'd rather have 10 copies of Black Sabbath Paranoid in the shop than 10 copies of the Sharknado soundtrack this year."
While Tomlin does make some sensible points here, it's easy to see why Record Store Day decided to back away from Vertigo Records. Tomlin fired some very public, well-aimed shots at RSD, which clearly isn't the strategy to use if he desired any sort of a relationship between his party and theirs. Tomlin probably should've been notified about his exclusion from the retailer list, but really, sometimes communication suffers when people/companies are pissed with one another.
"When I read comments like 'Record Store Day has become so corporate,' [I think] that these people have no idea what they're talking about," said Record Store Day Canada Chairman Tim Baker in a 2015 interview with Riffyou.com. "There is a lot of misinformation out there, but there's not much we can do about that. To be honest, I don't get upset about it anymore. This is a time of year for me where the glass is half-full, not half-empty. But, there's always going to be people who want to take shots at this, that, or the other – unfortunately, those are the squeaky wheels that get oiled."
"I don't really care about the promotion through Record Store Day," said Tomlin to the Ottawa Citizen. "What I care about is not having the product available to me because I'm not part of this little clique."
To read Tomlin's full Facebook post, click here.