Watch Arkells Perform The Tragically Hip's "My Music at Work" at WayHome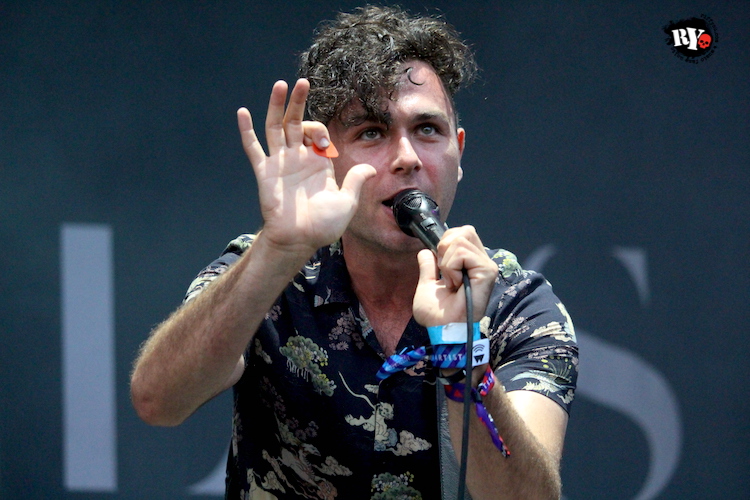 In late July at the WayHome music festival in Oro-Medonte, Ontario, Hamilton rock collective Arkells took a gallant and moving swing at The Tragically Hip's undeniably fun single, "My Music at Work." Fortunately, professionally shot footage of this performance has finally been shared. We were in the crowd for this moment and can't help but feel goosebumps when reflecting on this soaring tribute from a band that more than understands, appreciates and celebrates The Tragically Hip's impact on Canadian music, as well as Canadians.
"It was important to us that we play a Hip tune this summer," reads a statement issued by Arkells. "This is the band that took us on tour and gave us the privilege of playing arenas across the country. We watched them every night on that tour, keen to pick up as many tricks that we could steal for our own. Gord D is known for being a poet, but I'd say he's equal parts dance instructor."
Continued the band: "We debated long and hard about which Hip song we oughta play this summer. There are of course too many good songs to choose from. Mike D suggested 'My Music At Work' because it's like The Who, but somehow heavier. I liked it because it wasn't a particularly sentimental song, and The Hip don't necessarily strike me as sentimental guys. This song is a joy to play and as you can tell: we channel some of those old tricks in this performance. Enjoy."
On Saturday, August 21 in Kingston, Ontario, The Tragically Hip will return to their hometown for what's widely believe to be the band's farewell performance.
Arkells' new album, Morning Report, is available now.