Q&A: The Return of a Rejuvenated Sum 41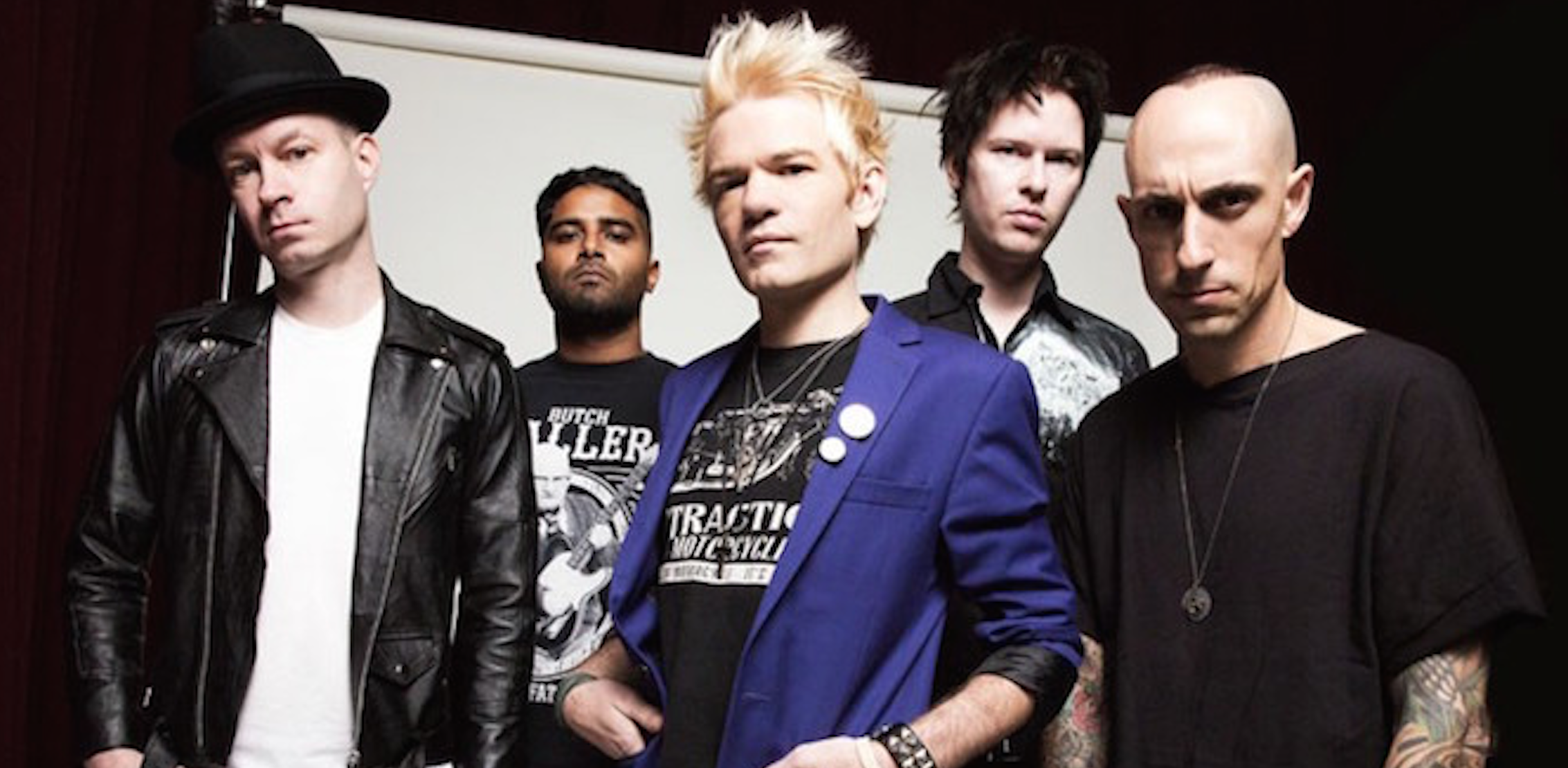 In the summer of 2014, Sum 41 leader Deryck Whibley almost died. After years of alcohol abuse, the frontman's liver and kidney collapsed, leaving him in the hospital and under heavy sedation for a week. When Whibley awoke, he was frail and soon aware that picking up a bottle again could be fatal.
With a new lease on life, Whibley made it clear that he wanted to get better and he wanted to get back to writing and performing. This wouldn't be an easy feat, however. After his hospitalization, Whibley could barely walk, his motor skills were severely frayed and guitar playing was something he'd have to re-learn. Over time, though, he got better and the reality of Sum 41 returning began to really take shape.
By the summer of 2015, Whibley and his Sum 41 mates – Tom Thacker (guitar), Cone McCaslin (bass) and Frank Zummo (drums) – were determined to make a big impression at the Alternative Press Music Awards. Cue the return of the band's original guitarist, Dave "Brownsound" Baksh. A well kept secret, this appearance by Baksh wasn't going to be a one-off – it marked the official return of a friend that helped Whibley bring Sum 41 up the pop punk mountain.
It was later revealed that the two never really had a giant fall out, as Baksh exited Sum 41 in 2006 primarily just to take a breath. But now, he's back on the scene and couldn't be any more excited.
Sum 41's new album, 13 Voices, comes out October 7 through Hopeless Records and Sony. And, if the three songs to surface from the album thus far – "War," "Fake My Own Death" and "God Save Us All (Death to Pop)" – are a true indication of Sum 41's current direction, then the band has definitely written a solid new chapter for their story.
Riffyou.com recently caught up with Baksh to discuss his return to Sum 41, the creation of 13 Voices and how he reacted to Whibley's near-death experience. 
RY: Congratulations on 13 Voices! What type of a statement do you feel Sum 41 is making with this album?
Dave: "I think the statement from us on 13 Voices is similar [to past albums] but the hunger and outlook are different. We wrote a record that takes the sound of Sum 41 one step further in regards to the songwriting and how it hits the speakers. This record sounds like us, [but] we've got new things to write about and new sounds to try and incorporate. As far as hunger, we've had four years off and are chomping at the bit to see our old fans and new fans at the shows."
RY: This is your first album back with the band. For you, what was it like to get back into the fold, both in the studio and on stage?
Dave: "Getting back into the fold was easy. I've been friends with the guys for years and I immediately hit it off with [our new drummer] Frank. The Studio was a trip. I remember tracking the solo for 'God Damn I'm Dead Again' with Deryck and both of us just looking at each other and remembering how much fun we have in the studio. This was rare, because studios aren't super fun. As far as the stage, we've taken it to a new level thanks to the addition of Frank and I. Get ready for hard-hitting drums and butt searing rock n' roll. Also, bring your favourite cut of protein to the show – you'll be able to cook it on the speakers."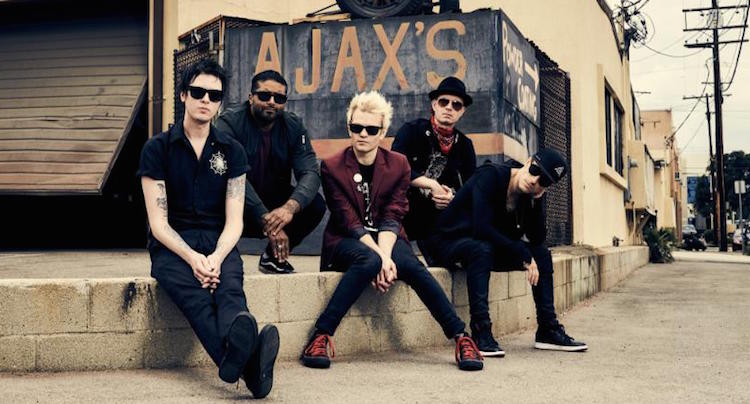 RY: Everybody changes over the years, especially creative types. Personnel changes aside, what was the major difference you saw in Sum 41 upon your return, that wasn't there when you originally exited the band?
Dave: "The change I first noticed was that we were hungry and ready to jam. When I left, it was on the tail end of a seven-year non stop work cycle. Back then, we were zapped and it was showing towards the time I left."
RY: How did your return to Sum 41 come to be? What were those initial conversations with Deryck like?
Dave: "First conversations between Deryck and I were awesome. We spent them talking about the old days and how much we wanted a return to them. The vibe and uncertainty back then made for something special – that helped us carve our paths and friendships deeper than we could have imagined. I think that foundation of friendship was the main reason I was asked back into the band."
RY: What did you need to make re-joining Sum 41 make sense to you?
Dave: "In order to make the reunion work, the first thing we talked about was having three guitar players. Tom [Thacker, guitar] is an incredible musician and losing him would have been a real step back for the band. We were already dealing with the fact that Stevo [original drummer] wasn't in the picture – that's a big blow to come back from. Deryck told me about this drummer he'd been tracking and jamming with and sent me a link to his work. I was blown away. How can this guy hit so damn hard and precise? Once those were in place, I felt really comfy coming back."
RY: Was a reunion with Sum 41 something that you expected would eventually happen? Or, is this something that even surprised you?
Dave: "Of course the conversation of coming back into the fold was surprising, but I wanted to be back in Sum 41 as soon as I heard Screaming Bloody Murder. That album was exactly what the band needed to do."
RY: By now, the fans know of Deryck's trying times leading into this album. What was it like for you to witness those from afar? How did that motivate your current relationship?
Dave: "I can't explain how much he has gone through and how news of one of my brothers possibly dying changed my life. I was looking into the possibility of donating my liver in order to help out. The most important and best outcome came to happen – he wants to live. That in itself is inspiring and fuels a fire that this band refuses to extinguish."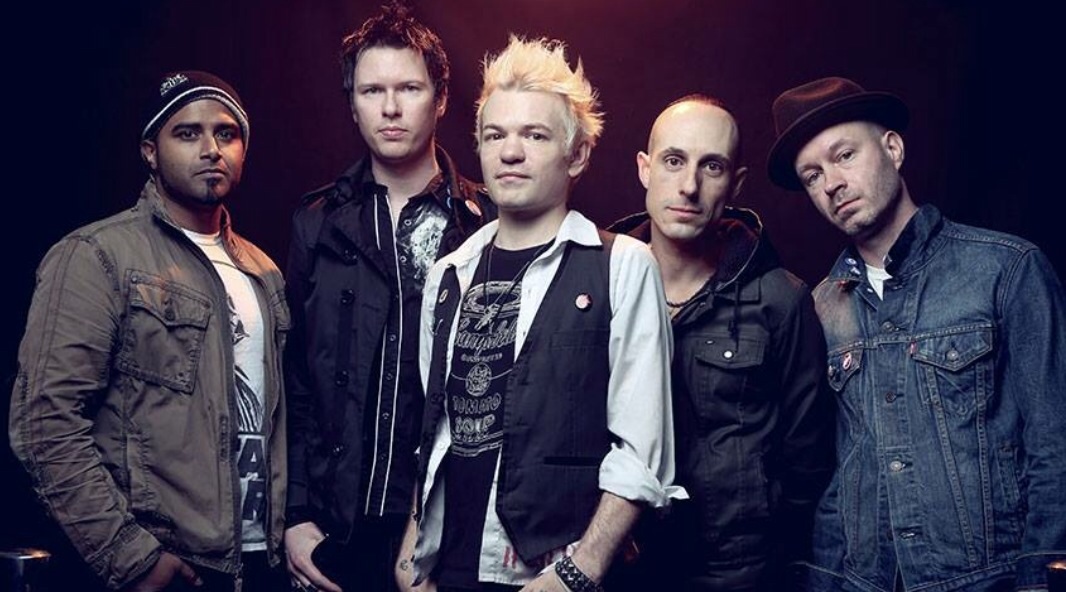 RY: From a creative standpoint, did that chemistry you had in the past with the guys come back immediately, or did it take more time than expected?
"The chemistry was apparent and immediate, we didn't skip a beat. I think our easygoing demeanor with each other and willingness to make the performance of each song pass our high standards creates the best atmosphere to make the jams work. Working with Frank was and still is a trip, as he and Stevo are completely different animals. I love both of them and owe a lot to them as far as my own work ethic and inspiration."
RY: How would you compare 13 Voices to the other Sum 41 albums you worked on in terms of the process and the final result?
Dave: "The process for 13 Voices was awesome – it was the first time we were able to work in our own studios and concentrate on our performances without a time constraint. Usually in the studio we are dealing with budget and end up overworking and hating the process. This time we made the record on our time, and for the fans, due to the fact they funded it."
RY: What does this album mean to you on a personal and creative level?
Dave: "Personally I believe this is the next point in a thus far two decade trip into being in a music business that has changed drastically since we started. It means the world that fans believed in us enough to make a record that they were willing to fund it – even though we didn't have a label while writing it. In other words, this record means everything to us. We've got a lot to prove and we're ready to take on the challenge."
RY: If personnel changes, near-death experiences and changes in popular music can't stop Sum 41, what could? An asteroid? An unforeseeable plague? Or is this a band that is destined to live forever? 
Dave: "I think the only thing that can stop us is ourselves. As long as we stay focused and like-minded, Sum 41 can live for a long time. I mean look at 2-Pac, he died and he's still releasing music and performing as a hologram."
-Adam Grant