Alice In Chains Performing at Sunday's Seattle Seahawks Game

Seattle's CenturyLink Field football stadium is already one of the loudest in the National Football League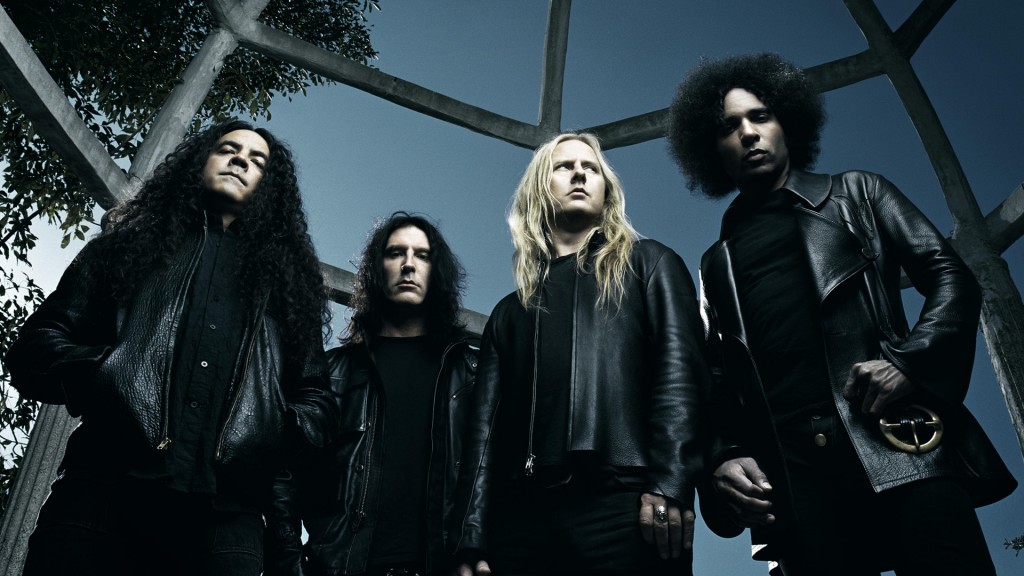 (NFL), but the volume could roar to new heights on Sunday as Alice In Chains have been confirmed as the halftime performer for the NFC Championship game between the Seattle Seahawks and Green Bay Packers.
"It's an honor to be asked to take part in anything to do with the Seahawks," said Alice In Chains guitarist Jerry Cantrell. "I'm always happy to show up and lend a helping hand, absolutely.
"We've just been taking the winter off, so it's been kind of nice to be around for the football season," he continued. "I was up for the game last weekend."
According to the Seattle Seahawks' official website, Cantrell has been a fan of the team since it arrived in the NFL in 1976.
What makes this story even more enjoyable, is that it comes out just after the world learned that a Wisconsin radio station would refuse to play music from any Seattle artist until after the game on Sunday.
Please be sure to follow us on Twitter @riffyou and at Facebook.com/riffyou.