"Archie Meets Ramones" Comic Coming in 2016

When one thinks of punk rock, Archie comics isn't the first thing that comes to mind. But, that all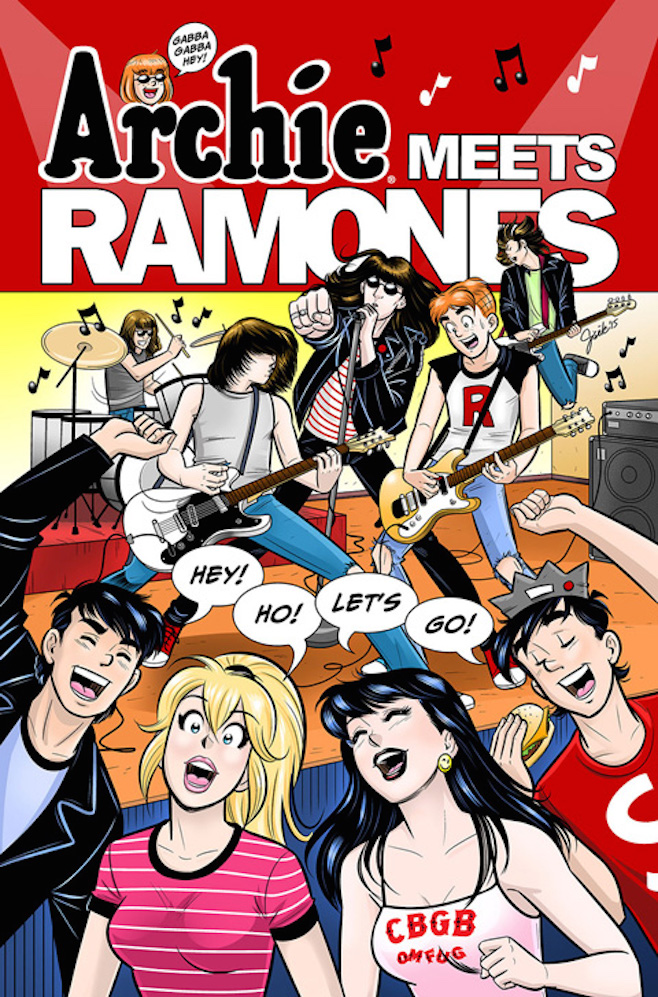 may one day change since its been confirmed that 2016 will see an Archie Meets Ramones comic. The news, of course, emerged from San Diego's Comic-Con.
The issue will be written by Alex Segura and Matthew Rosenberg, while illustration duties will be handled by Gisele Lagace.
"It might seem strange to some people to combine these things, but there's really no divide for me… Archie is what got me into comics, the Ramones are what got me into punk rock, and those two things have always been connected for me," explains Rosenberg. "The Ramones are my punk rock heroes, they're really very comic booky, and Archie has a long history of being connected to music, and being willing to try new things and do cool new stuff, so to me, this makes perfect sense."
Still, how the hell did this happen?
"Matt got in touch with the Ramones' people, and they were super into it. So I reached out to Gisele, whom I'd worked with before on the Occupy Riverdale story and other things," adds Segura. "We're all huge Ramones fans, and though it took a while to work out the details, once things started moving, it actually went pretty quick. It's gonna be a super-fun oversized one-shot, with covers by some truly amazing artists (whom I can't announce just yet), and it syncs up nicely because it'll be the 75th Anniversary of Archie, and the 40th Anniversary of the Ramones… It's really kinda like a dream come true to be doing this."
Hey, remember the time Ramones appeared on The Simpsons?
Please be sure to follow us on Twitter @riffyou and at Facebook.com/riffyou.