Bad Religion's Greg Graffin Releasing New Book

Bad Religion vocalist and Cornell University lecturer, Greg Graffin, will release his new book,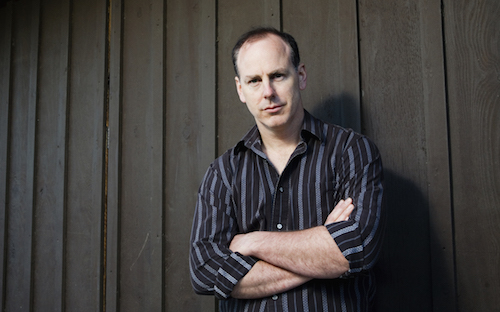 Population Wars, on September 15. This will be Graffin's first literary turn since 2010's  Anarchy Evolution.
"With Population Wars, Graffin distills issues of ecology, population management, natural history, and human nature, all the while challenging certain aspects of evolutionary theory that converge on ideology and promote conventional human warfare," reads a press release. "Many of these concepts have been touched on in his songwriting over the last 30 years, but with Population Wars, they are given an entirely captivating academic treatment."
To celebrate the book's release, Graffin will make a series of special appearances where he'll "offer an unprecedented perspective into the longstanding relationship between Graffin's academic and musical spheres, examining the correlation between song lyrics and topics expressed in his new book." Graffin will also perform acoustically and take part in audience Q&As at these events.
Fans can pre-order Population Wars from Bad Religion's online store and receive a limited edition 7″ of specially re-recorded Graffin songs that helped inspire the book.
Graffin Book Events:
Fri 9/18/15 Washington, DC – Rock N Roll Hotel
Sat 9/19/15 Philadelphia, PA – Coda
Sun 9/20/15 New York, NY – Gramercy Theater
Wed 9/23/15 Portland, OR – Hawthorne Theater
Fri 9/25/15 Los Angeles – Bootleg
Sun 9/27/15 Santa Ana CA – Constellation
Please be sure to follow us on Twitter @riffyou and at Facebook.com/riffyou.