This Super Pricey Justin Bieber Shirt is All About Marilyn Manson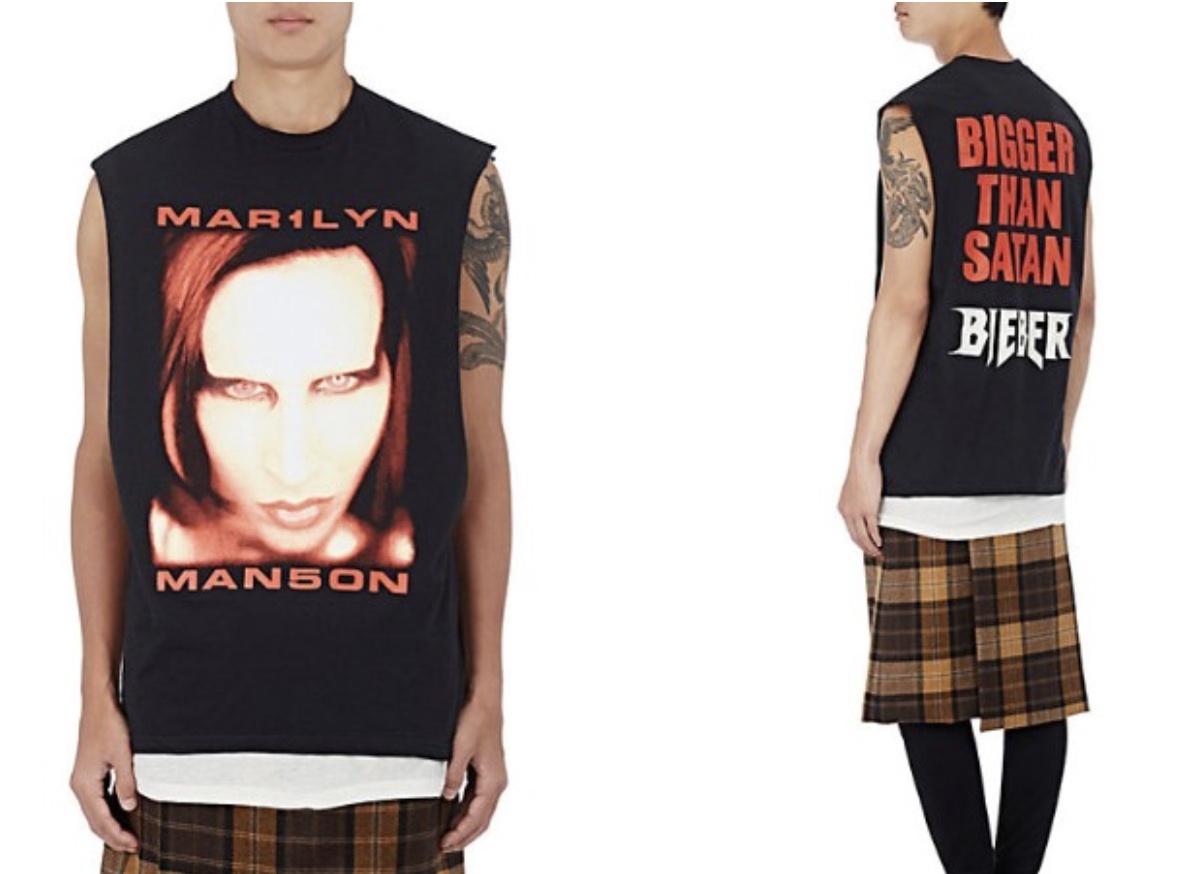 One amazing thing that pop stars like Justin Bieber have going for them is that their devoted fans will buy just about anything with their hero's name or image printed across it – no matter what the cost. With that in mind, the Biebs has taken his public adoration for shock-rocker Marilyn Manson to a whole new level by unveiling the Bieber/Manson combo tank top.
Created in collaboration with Barneys New York, this nothing-really-to-it top features Manson's name and face on the front, with "Bigger Than Satan Bieber" written on the back. Bieber, who has worn this shirt in concert, is now trying to sell mass-produced versions of it to fans for $195. Yeah…because that makes sense.
"Purpose Tour XO Barneys New York is an exclusive collaboration with pop artist Justin Bieber's Purpose Tour. The collection includes exclusive styles inspired by the star's blockbuster show as well as looks worn by the multitalented performer on stage," reads the online product page. This Purpose Tour XO Barneys New York black enzyme-washed cotton jersey sleeveless T-shirt printed at front with Marilyn Manson graphic and at back with red and white 'Bigger Than Satan Bieber.' This style is part of a selection of highly coveted items inspired by Justin Bieber's world tour."
The shirt is 100% cotton, so let us all hope that – because of the price – the shirt is pre-shrunk cotton.
If you have money to burn, the shirt can be purchased right here.
The beautiful people. The beautiful people.