Burly Calling Gets a Sound of Music Stage in Burlington

After seven years of filling pubs, pool halls, and many things in between, annual Burlington, ON, independent local music festival Burly Calling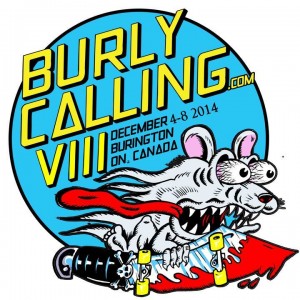 will get a stage at the city's sizeable Sound of Music Festival (SOMF).
In its 35th year, SOMF showcases a mix of current and veteran (usually Canadian) acts over the course of four days within Burlington's downtown core. About 200,000 music fans are expected to attend the festivities.
On Friday, June 13, Burly Calling will take over the Hyundai Stage with four of the cities more prized independent bands, including The Killin' Time Band (7pm-7:30pm), The Dirty Jeans (7:45pm-8:15pm), Bring Me the Author (8:30pm-9:00pm), and The Penske File (9:15pm-9:45pm).
Burly Calling has also confirmed that it'll take place this year from December 4-8. Stay tuned to Riffyou.com for lineup details, as well as an interview next week with festival Co-Founder Benjamin Rispin regarding Burly Calling's partnership with SOMF.
In the meantime, check out The Penske File video for "I've Been Thinking."
-Adam Grant
Please be sure to follow us on Twitter @riffyou and at Facebook.com/riffyou.