Burly Calling VIII Q&A: The Penske File

Leading up to Burlington, Ontario's Burly Calling VIII independent music festival, Riffyou.com will be catching up with some of this year's participants to discuss why you should be in their crowd, thoughts on the festival, as well as the ideal place to go when drunk or hungover after a show.
Today, here's our Q&A with Travis Miles of punk rock trio, The Penske File. Catch his band play Sunday, December 7 at the Boston Manor (9:35pm). Click here to view the full festival schedule.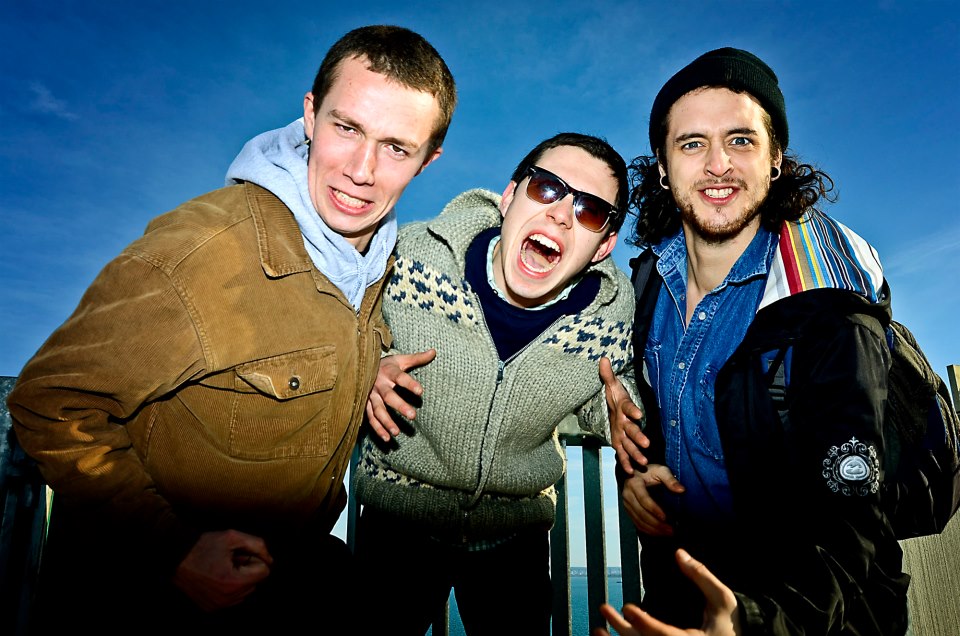 RY: Apart from your Burly Calling showcase, what else is your band up to?
Travis: "We have recently finished writing a new album and will be heading into the studio shortly to record it. We are all really pumped about it. Chances are we will be playing a bunch of new stuff at BC."
RY: For those attending Burly Calling, tell them why they should come and see your band. State your case!
Travis: "We are playing right before The friggin' Fullblast, so there's that. Since we're from Burly, most of the regular BC crowd is already familiar with what our live show is all about. It's fun, loud, high-energy punk rock."
RY: If this is your first Burly Calling show, what do you hope happens? (If it's not, what do you remember about your first Burly Calling gig?)
Travis: "We've been playing BC pretty consistently since its second year. We were still in high school then and were a ska-punk band called The Bad Names. We played at the Burlington YMCA. I remember being really excited to play with Saint Alvia, and at last year's BC, we got to play their farewell show at Boston Manor – that was definitely rad."
RY: Who do you want to see at Burly Calling this year, and why?
Travis: "The Fullblast is a huge one for us. We were big into them all throughout high school, and still are to this day, so it will be an honour to share the stage with those melodic speed demons. There are really tons of great bands and performers playing this year…it's hard to make a list. But off the top my head, I'd say I'm really amped on catching The Dirty Nil, Dead Broke, Organ Thieves, Chuck Coles, Rules and a shit ton more. There are just so many pals with so much talent that play this fest every year… Wowee!!"
RY: How much sleep do you anticipate having during Burly Calling weekend?
Travis: "Just enough."
RY: What is the best venue you've played (Burlington or otherwise) and why?
Travis: "We've played a lot of cool places over the years. Not thinking on it too hard I'd say Mulligans in Grand Rapids, MI is up there and so is Foufs in Montreal. We'VE played some really cool houses too and that's always so much fun."
RY: If drunk and/or hungover after a gig, where is your go-to spot?
Travis: "If we're drunk after the show my favourite spot to go is definitely where the party is. And if we're hungover after said party, my favourite spot would probably be my bed. Yeah!"
RY: Of course, there are many independent music festivals out there. What do you think separates Burly Calling from the rest?
Travis: "For us, Burly Calling is extra special because we grew up here, and it seems to be a profound spike of activity in an otherwise fairly quiet scene. Don't get me wrong, there is an insane amount of good music coming out of Burlington still, but not much in the way of shows actually taking place here anymore. BC, in a way, revitalizes the days when there was a packed show at the YMCA every Friday night. Except everyone is older, more drunk, and less inclined to start a mosh pit. All in all, it's just a great weekend to watch awesome artists and get together with the pals and have a couple drinky-poos, ya know?"
Please be sure to follow us on Twitter @riffyou and at Facebook.com/riffyou.