Burly Calling VIII Q&A: Sumo Cyco

Leading up to Burlington, Ontario's Burly Calling VIII independent music festival, Riffyou.com will be catching up with some of this year's participants to discuss why you should be in their crowd, thoughts on the festival, as well as the ideal place to go when drunk or hungover after a show.
Today, here's our Q&A with Skye Sweetnam of punk-metal quartet, Sumo Cyco. Catch her band play Saturday, December 6 at The Dickens (11:40pm). Click here to view the full festival schedule.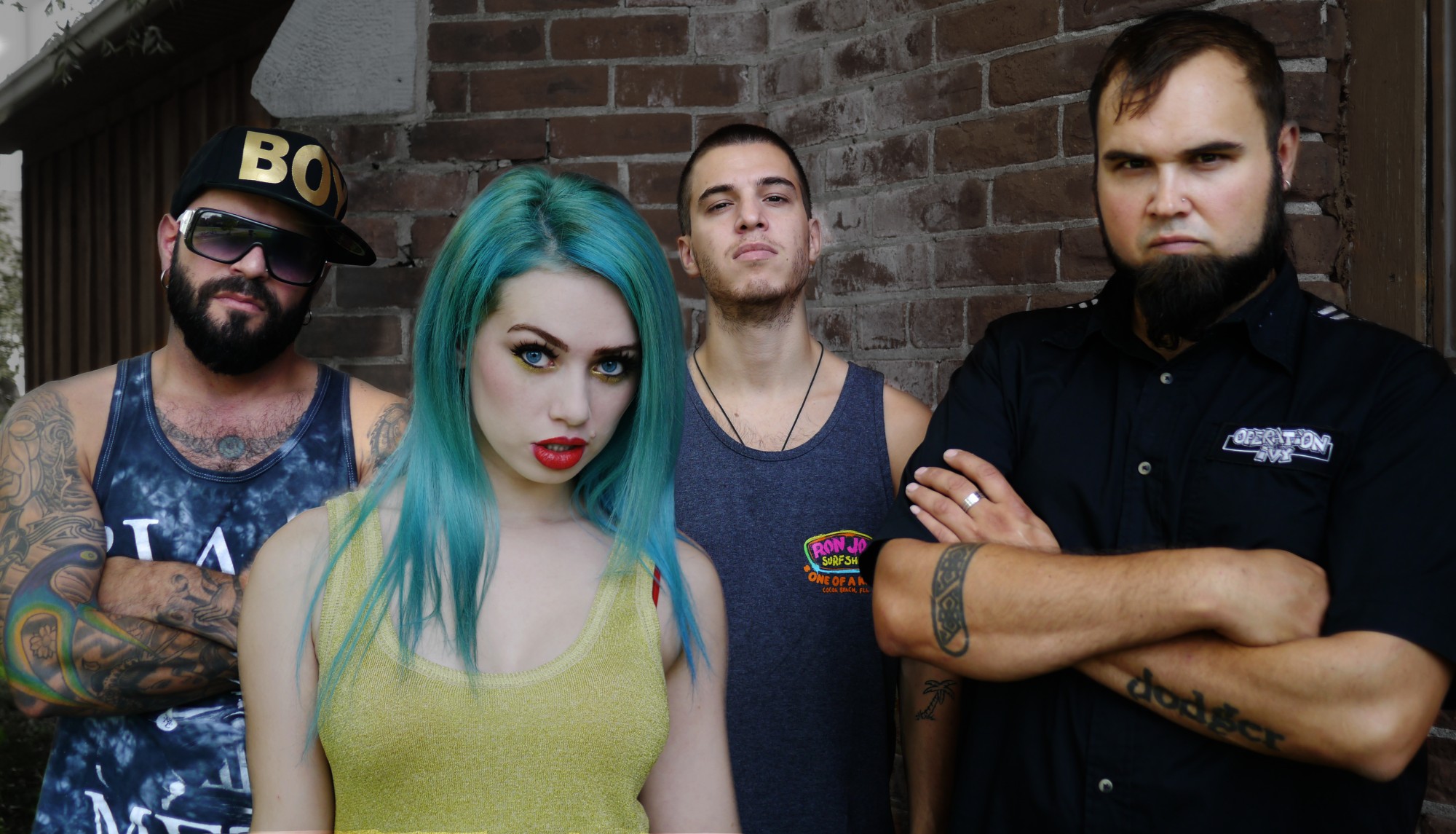 RY: Apart from your Burly Calling showcase, what else is your band up to?
Skye: "Sumo Cyco just completed a live off the floor recording session for our second Live Session EP at DNA studios. We filmed and recorded songs from out new record Lost in Cyco City. Six cameras filmed the whole thing, which is an upgrade from our last Live Sessions, where we were filmed with two. We're pretty stoked about it! It'll be available on iTunes and YouTube early 2015. We're also in pre-production for our 12th self-produced and directed official music video Fighter. We're gearing up for a 2015 tour in Europe and hopefully some great Canadian dates as well. Finally, this December we'll release a free cover track as an X-mas surprise! Lots going on!"
RY: For those attending Burly Calling, tell them why they should come and see your band. State your case!
Skye: "If you check out Sumo Cyco at The Dickens December 6, you won't be disappointed! We really take pride in our live show, making it more than just a live interpretation of the songs, but an entertaining extravaganza! Our lead singer Sever likes to climb on anything she sees. Three of the four members have played music together for over 10 years so the chemistry and musicianship is there."
RY: If this is your first Burly Calling show, what do you hope happens? (If it's not, what do you remember about your first Burly Calling gig?)
Skye: "I hope everyone has a great time, we covert some ordinary Burlingtonians into Cyco Citizens, and we impress some skeptics who maybe don't believe chicks can rock as hard as dudes. We like to have tons of fun, but not to the point where it compromises a great fucking show!"
RY: Who do you want to see at Burly Calling this year, and why?
Skye: "We're fans of Fucked Up and The Dirty Nil.  Our Matt Drake produced the last single for Ill Scarlett's latest release, and they always put on a strong show. We've played with Partycat a bunch over the last couple years and got into their stuff, as they're another band with some great energy. The lineup on our show with Voltang, Hellbent Rockers, etc., are all bands we've never seen live. So we're stoked to check 'em out!"
RY: How much sleep do you anticipate having during Burly Calling weekend?
Skye: [Laughs] "What's the correct answer… 0?"
RY: What is the best venue you've played (Burlington or otherwise) and why?
Skye: "In Canada, the favourite venue we played is Sound Academy in Toronto. Outside Canada, Satan's Hollow in Manchester is a horror house club where you play in the round. Super dope place."
RY: If drunk and/or hungover after a gig, where is your go-to spot?
Skye: "Anywhere that makes a killer Caesar."
RY: Of course, there are many independent music festivals out there. What do you think separates Burly Calling from the rest?
Skye: "This will be our first year playing it, but we're looking forward to it. We'll have to tell you next year. We do, however, like seeing a lot a focus on strong local acts."
Please be sure to follow us on Twitter @riffyou and at Facebook.com/riffyou.