Compressorhead: These Robots Need Your Help to Make an Album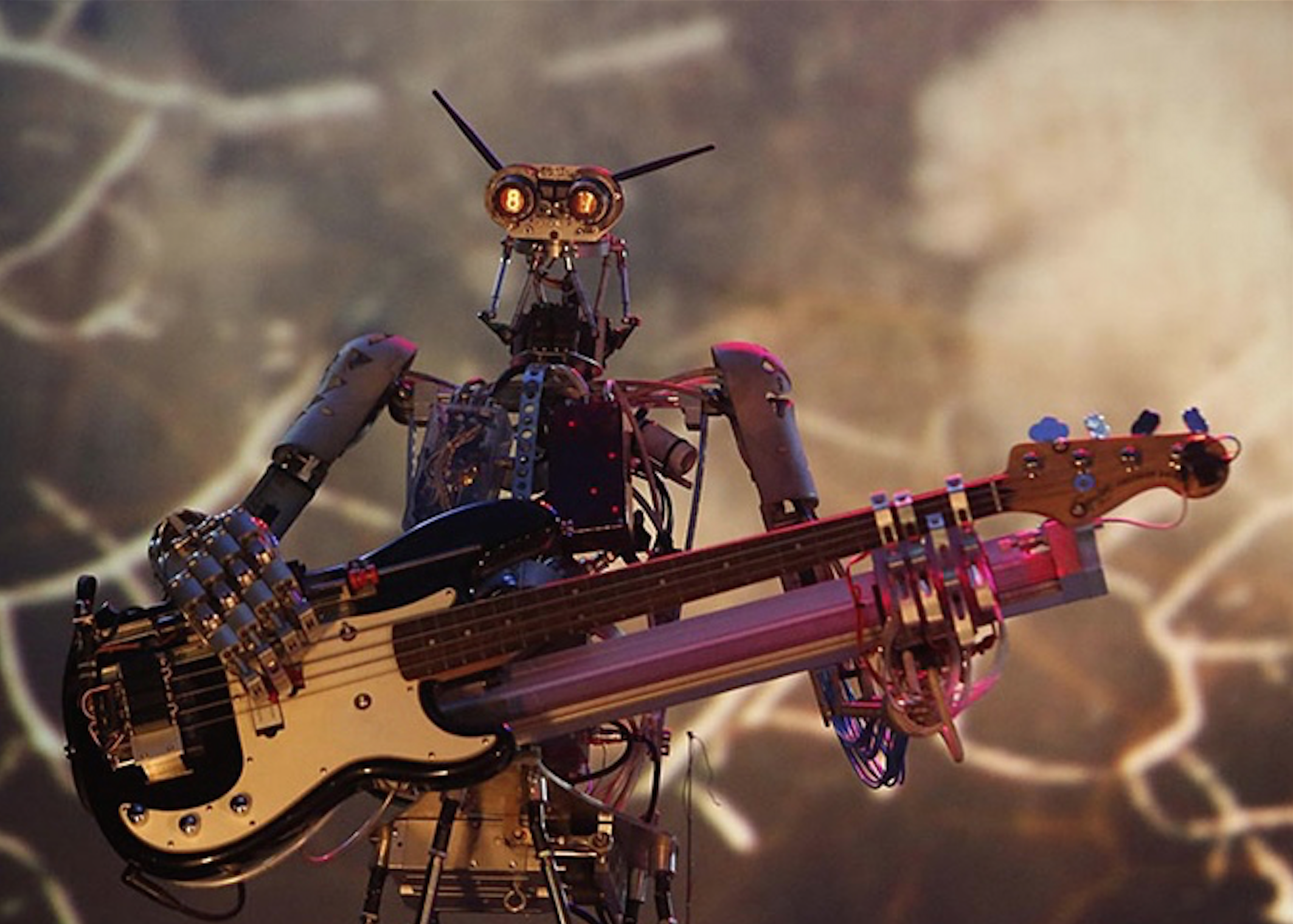 Just in case you're tired of crowdfunding human band causes, here's an opportunity that may be more attractive to you: supporting a robot band.
The developers of Compressorhead – an actual robot band comprised of robots playing guitar, bass and drums – have turned to Kickstarter to fund a new album, as well as the construction of a lead singer capable of interacting with audiences. Roughly $320,000 (US) is being sought.
"The only thing we want to do is build robots and let them rock," explained the team behind Compressorhead. "Now we want Compressorhead to be the first robot band to record an original album. Together with the Canadian music-legend John Wright (of NomeansNo & The Hanson Brothers) we are producing fantastic new songs for our rocking robot band."
"We have to teach the robots the songs I have written," added Wright. "But we have to speak the language the robots understand. Which is MIDI. The robots came to me to find the secrets of rock n' roll. Everything the robots do, they do on command. So you have to put all the nuance that a real musician – oh I should not say real musician – but a human musician, would do, on stage. And my job is to find the nuances in the performances that have been written for them. And then bring them all together as one unit."
This all may sound a bit out there, but hey, some human musicians sound a little robotic already, so perhaps this could make some humans try a little harder.
Here's a look at what Compressorhead is up to:
Please be sure to follow us on Twitter @riffyou and at Facebook.com/riffyou.