Foo Fighters to Release "Sonic Highways" November 10

After months of hints and hype, Foo Fighters have confirmed that their eighth album, Sonic Highways, will be released on November 10.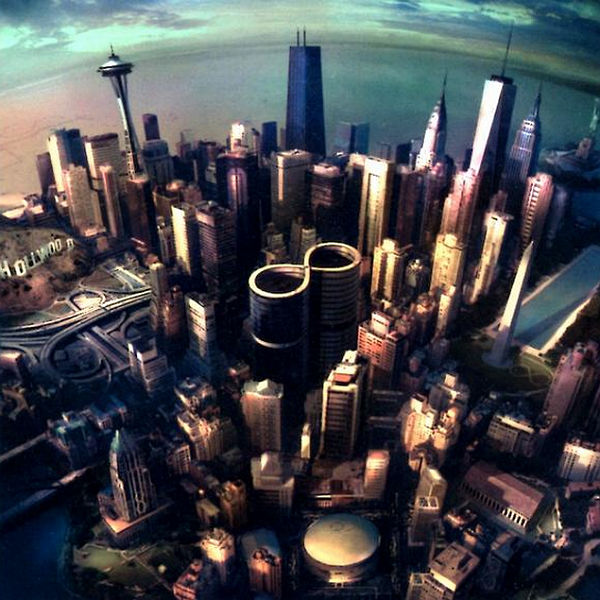 The eight-song offering runs 44-minutes, and was co-produced by Butch Vig and the band.
"This album is instantly recognizable as a Foo Fighters record, but there's something deeper and more musical to it," said Grohl in a statement. "I think that these cities and these people influenced us to stretch out and explore new territory, without losing our 'sound'."
The album shares the title of the Dave Grohl-led Sonic Highways documentary series that'll air on HBO this fall. The series follows Foo Fighters as they go about recording eight songs in eight famous studios across America.
Helping introduce the album is a 14-second video at FooFighters.com, in which Grohl is having the phrase "In the end, we all come from what's come before" tattooed to his arm, with an infinity symbol breaking up the text. Oh, and there's some new music blaring as well.
Various Sonic Highways album packages can be pre-ordered now. The 'Mega' bundle ($149.99) comes with a 180-gram vinyl; CD; a 36" X 36" Sonic Highways wall flag; a t-shirt; as well as a limited edition 1,000-piece 24" x 24" album-themed puzzle.
Whether a person orders the 'Mega' bundle or a single edition of the album on vinyl, he or she will be able to select from one of nine cover art options. This is limited to just the first run of the album.
Plenty of options are available, but right now, let's sit back and countdown the days until the album arrives. We are just 92 days away.
Sonic Highways Tracklisting:
1. "Something From Nothing"
2. "The Feast and the Famine"
3. "Congregation"
4. "What Did I Do?/God as My Witness"
5. "Outside"
6. "In the Clear"
7. "Subterranean"
8. "I Am a River"
-Adam Grant
Please be sure to follow us on Twitter @riffyou and at Facebook.com/riffyou.