Getting to Know: NY Alternative Hardcore act, Meridian

In today's Getting to Know, we meet Meridian, a band that takes pride in blending alternative hardcore, punk, and emo in order to reach as wide an audience as possible. If you are in an up and coming band that would like to partake in a Getting to Know feature, contact editor@riffyou.com to receive the questionnaire and instructions. Thanks!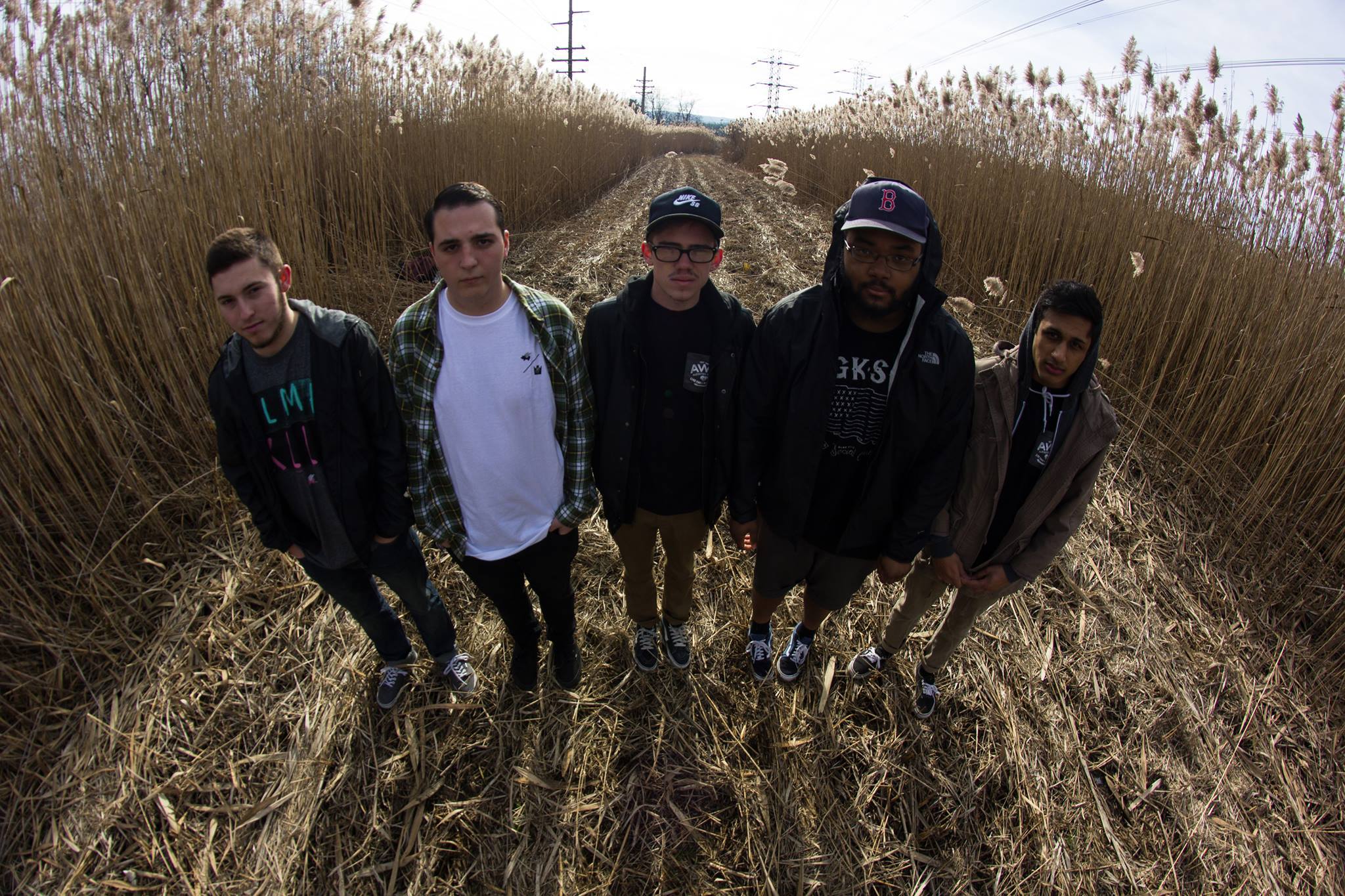 Band Name: Meridian
Band Members: David Mitchell (vocals),
Chris Evanko (guitar, vocals)
Chris Titer (bass, vocals),
Juan Espinosa (lead guitar, vocals), and
 Ron Scoccozza (drums).
Years Active: 2
City of Origin: Poughkeepsie, New York
Who are you and what do you do?
"I'm David Mitchell and I do vocals."
In 100 words or less, tell us how your band has gotten to this point.
"We worked hard and toured as much as possible to get our name out there. Our manager texted me one day and said that Victory Records had emailed us. At first I thought it was a joke until I got time to look at our email and I was shocked when I saw it was true. Since then, they've been supporting us and helping us reach where we are now."
What is your latest release and how would you best describe it to someone who hasn't heard your band?
"Our latest release is called The Awful Truth. It's available in some stores, iTunes, Amazon, and Victorymerch.com. I would best describe it as something different, a mixture of genres and a wide range of lyrical emotion."
When making an album, which aspect of the process do you put the most time into and why?
"I put the most time into the lyrics because it's the only way I get a release. I use it as therapy. I'm constantly writing whether we're writing a record or not. The songs mean the absolute world to me and I'm extremely proud of that."
What is the best part about your band and why?
"I love our ability to reach out and get along with others. We often speak on how serious of a problem suicide and depression is. We work hard to make sure that people know that they are not alone by any means."
What makes your band unique from the rest?
"I think something cool about our band is that we took multiple styles and genres of music and molded them into one. I love that, because now we can play music for more than one demographic of people."
How does your band survive the challenges of touring/gigging?
"I wouldn't consider any of them challenges. Even if there are rough spots in a tour, we just love touring too much to let it get to us. Nothing compares to the feeling when you show up in a city you've never been before and there are kids singing along, or kids that enjoy your music. It's truly surreal."
Would you rather be critically-acclaimed; rich and famous; or an under-the-radar band with a dedicated fan base?
"I would rather have a dedicated fan base. Because everything that we do, we do for other people. Friends and fans are the ones who got us to where we are now, and we will never let them down and always be there for them if they need us."
If you'd have to compare your band to another one out there, living or dead, who would it be and why?
"I'm honestly not entirely sure. I've never really taken the time to compare us to anyone else. Honestly, I would like to say that personality wise we are like The Ghost Inside. They've inspired me a lot and made me want to be a better person. The better person that they turned me into is exactly what I'm portraying in my music and my actions."
Which band/musician would you like to share many drinks with? What would you talk about?
"Personally, I would love to hangout with the guys in More Than Life. They're just my favourite band of all time. I'm not sure what we would talk about, but I would make sure that it's a real good time."
Please be sure to follow us on Twitter @riffyou and at Facebook.com/riffyou.