Getting to Know: Scottish Alt.Prog Act, Sonic Winter

In this edition of Getting to Know, we are introduced to Glasgow, Scotland's Sonic Winter, a multi-influenced musical duo that has a large collective of guest musicians helping them bring their vision to life. If you are in an up and coming band that would like to partake in a Getting to Know feature, contact editor@riffyou.com to receive the questionnaire and instructions. Thanks!
Band Name: Sonic Winter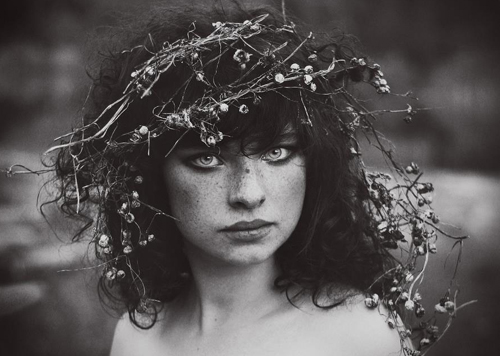 Band Members: Jean-Marc Millière (guitars, vocals) & Francis Girola (keyboards, vocals) + guests musicians:  Laurent Duval (bass), Emile Millière (bass, drums), James Neilson (bass), Mr. Bigbeat (drums),  Gary Gilmour (drums), David Watson (bagpipes), DJ G.ENJOY (sound design), Seved Malm (vocals), Philippe Duval (vocals), Scott Malley (vocals), Paul Cassidy (vocals), Dan The Pass Bus Ticket (vocals), Benjamin Løzninger (vocals, keyboards), and Zoé Løzninger (vocals, choirs).
Years Active: 18 months
City of Origin: Glasgow, Scotland
Who are you and what do you do? 
"My name is Jean-Marc Millière, I'm French, born in Paris. I've travelled all my life, living in different countries playing guitar in bands and taking photographs. I'm now based in Glasgow, Scotland where I started the band Sonic Winter with my good Brazilian friend Francis Girola in 2012. I composed most of the songs and lyrics, and took care of the visual identity of the band."
In 100 words or less, tell us how your band has gotten to this point.    
"The highlight is the release of our CD debut album Magical Silver Bullets and Hell Birdsongs (March 2014) in collaboration with the French label Kiwi Music. They contacted us via Facebook. Another highlight is the great quantity of Sonic Winter songs played on radios (USA, UK, France etc…)"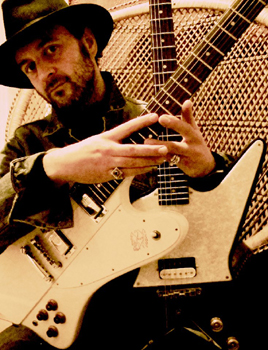 What is your latest release and how would you best describe it to someone who hasn't heard your band?    
"Our debut album Magical Silver Bullets and Hell Birdsongs is 20 tracks, nearly 70 minutes of music. From heavy '70s, instrumental prog/rock, to psychedelic, blues, punk, electro, pop, with a massive collaboration of guest musicians from France, Scotland, Sweden and Brazil."
When making an album, which aspect of the process do you put the most time into and why?
"Difficult to tell, but let's say that song writing is very important – nothing goes into recording [a song] before it has been well crafted and rehearsed. Then, as we are very meticulous, we spend hours with our sound tech asking him to capture and release the Sonic Winter sound."
What is the best part about your band and why?   
"The best part about Sonic Winter is the duo collaboration of two good friends coming from very different musical backgrounds: (rock/blues/heavy) for myself and (jazz/electro) for Francis Girola which creates alchemy of ideas and sounds. On top of that, our family of guest musicians who are always keen to put the final touch to our music."
What makes your band unique from the rest?  
"The ability to be born again and again from song to song – as we don't have a specific style and sound due to our different collaborations – Sonic Winter is more like a musical chameleon always in disguise ready to launch a secret weapon."
How does your band survive the challenges of touring/gigging?           
"We don't. We would love to do live gigs and touring. Loads of listeners or fans ask us to, but to do justice to the type of music we play, we would need clubs and promoters to up their game and put their money where their mouth is. [This means] not asking bands to provide impossible numbers of ticket sales before getting paid, or even to pay to be on the bill. Bands already invest a lot of their time and own money on rehearsals, recordings, equipment and nearly all of them are struggling to carry on playing the music they love."
Would you rather be critically-acclaimed; rich and famous; or an under-the-radar band with a dedicated fan base?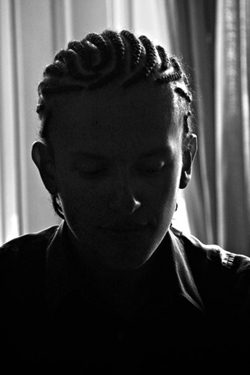 "Fame is not a goal for us. We would rather be an under-the-radar band with a dedicated fan base because Sonic Winter and its members are very much involved in the free spirit way of life and thinking. Quality and human respect always come first in what we are doing and what we are giving to the people who listen to us. We really do believe that to become critically-acclaimed or rich and famous, artists have to make some kind of concession against their ethics. As John Lee Hooker said: "It serves you right to suffer."
If you'd have to compare your band to another one out there, living or dead, who would it be and why?
"Some people say Deep Purple, Lou Reed, AIR, Dream Theater, George Thorogood & The Destroyers, Black Sabbath, Depeche Mode, etc."
Which band/musician would you like to share many drinks with? What would you talk about?        
"Without any doubt about it, Tony Iommi. Black Sabbath just played in Glasgow and it was pure genius! We will talk about Django Reinhardt as he is fan. [Then] Birmingham, Life After Death, Black Sabbath next album…
Please be sure to follow us on Twitter @riffyou and at Facebook.com/riffyou.