Getting to Know: Hardcore Punk act, NEEDS

In today's Getting to Know, we meet NEEDS, a hardcore punk act that's singer will light himself on fire and cut hair with broken glass during a gig. If you are an indie artist or in an indie band that would like to partake in a Getting to Know feature, contact editor@riffyou.com to receive the questionnaire and instructions. Thanks!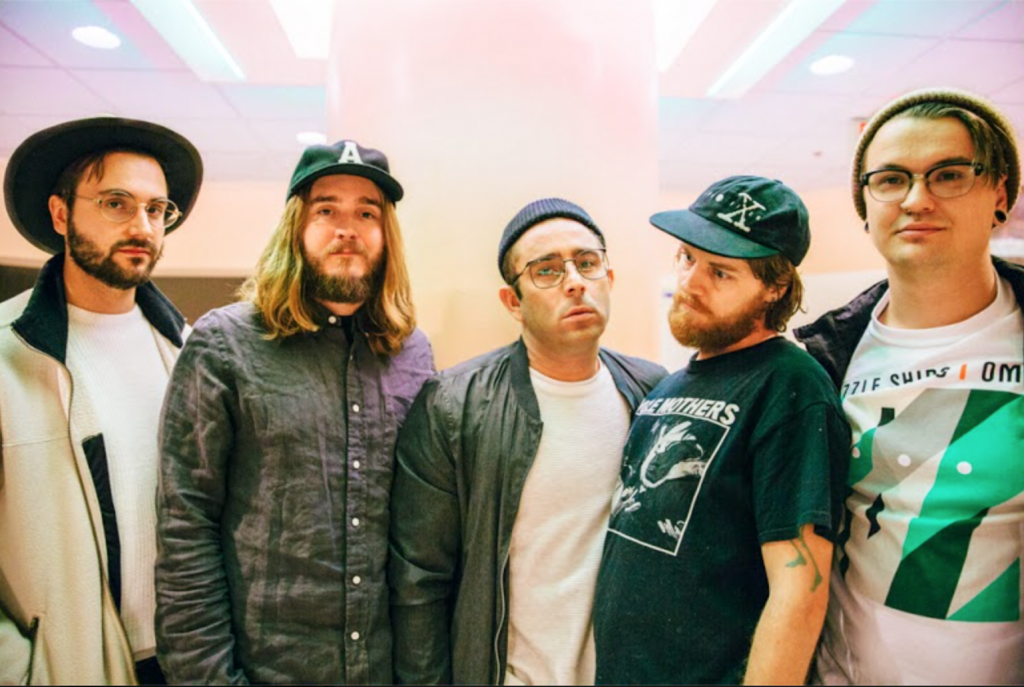 Band Name: NEEDS
Band Members: Sean Orr (AKA Sean Iver: vocals), Colin Spensley (AKA Lil Negroni: guitar), Glenn Alderson (AKA Uncle Glenny: bass), Drew Reikman (AKA Shrimpboss Cocktailsauce: guitar) and Devin O'Rourke (AKA Psycho D: drums).
Years Active: 5
City of Origin: Vancouver, BC
Latest Release: NEEDS – Self-Titled
Who are you and what do you do?
"Let's come back to that one."
In 20 words or less, how would you describe your band?
"Four dudes riffin' while our frontman eats garbage."
Why should people care about your band?
"Have you seen us?? I mean, c'mon now…"
What is the most hilarious, frightening, or weird thing you have seen from the stage or while on the road?
"Hair lit on fire, candle wax consumed, cutting off hair with broken glass, smashing fluorescent light over head, shucking oysters, defamation of tropical fruit, onstage worm check, oversize inflatables, distribution of school supplies and yoga. These are all things that our frontman Sean Orr has engaged in during past live shows."
If you become a band that eventually fills stadiums or arenas, what would be the most ridiculous thing you'd require backstage?
"A pile of bones, OMC's 'How Bizarre' on the stereo and penguin meat."
Which band could your band defeat in a street fight? What methods would you use to ensure victory?
"The Courtneys…because there's only three of them."
What is the most pretentious thing you've seen or heard from another musician/band? Did you love it or hate it?
"'Your shitty guitar player stole all our beer,'" said Single Mothers. "We loved it because we actually did steal their beer."
How do you feel about smartphones lighting up concert venues instead of lighters?
"Safer."
If you had to be a tribute act for just one band, who would it be and why?
"The Soft Boys…because we want to destroy you."
Is it better to burn out than to fade away?
"Is that a Highlander reference?"
Please be sure to follow us on Twitter @riffyou and at Facebook.com/riffyou.