Getting to Know: NJ Groovy, Heavy Rockers, Deaf Rhino
In today's Getting to Know, we meet New Jersey rockers Deaf Rhino, a band that would one day like stadium staff to wear Batman costumes for them. If you are in an up and coming band that would like to partake in a Getting to Know feature, contact [email protected] to receive the questionnaire and instructions. Thanks!
Band Name: Deaf Rhino
Band Members (including who plays what):  Adam Schlett (lead vocals, rhythm guitar), Bobby Weir (lead guitar, Vocals), Tommy Scerbo (Bass Guitar, Vocals), and Jack "Shirtless Savage" Biamonte (drums).
Years Active: 4 (since 2011 – but originally as Easy Company.)
City of Origin: Glen Rock, NJ.
Latest Release: The new full length album, Dirt, Rust, Chaos, comes out May 5th, 2015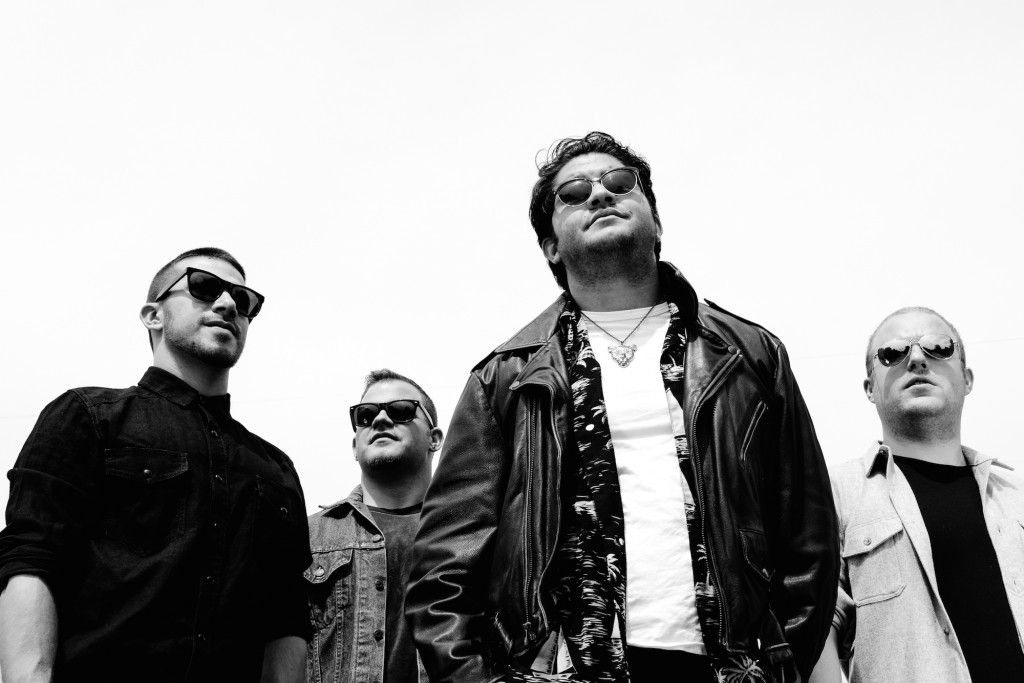 Who are you and what do you do?
"My name is Adam Schlett and I sing and play rhythm guitar in the rock and roll band Deaf Rhino."
In 20 words or less, how would you describe your band?
"Real, loud, groovy, heavy, sexy, rock and roll.
Why should people care about your band?
"Genuine rock and roll bands are on very short supply these days."
What is the most hilarious, frightening, or weird thing you have seen from the stage or while on the road?
"'A little birdie said you were into psychedelics.'" – Random Guy walking on stage during a set to sell us acid at a dive bar gig in South Jersey."
If you become a band that eventually fills stadiums or arenas, what would be the most ridiculous thing you'd require backstage?
"We would require the entire stadium staff to be dressed as Batman and speak in Batman's voice (circa Christian Bale.)"
Which band could your band defeat in a street fight? What methods would you use to ensure victory?
"Midget Kiss. Steel toe boots."
What is the most pretentious thing you've seen or heard from another musician/band? Did you love it or hate it?
"Bands that set up and take down with no urgency at small club and DIY shows. No one is bigger than the show and the energy in the room. Be part of the solution, not the problem."
How do you feel about smartphones lighting up concert venues instead of lighters?
"We see it both ways. We love crowd energy and interaction, so we want everyone totally with us at gigs. We also benefit and grow from people sharing pics and vids on Instagram…[cough]…@DeafRhino."
If you had to be a tribute act for just one band, who would it be and why?
"Foo Fighters, who wants to be in a tribute group of a band with shitty songs? Not these guys."
Is it better to burnout than to fade away?
"Who are we to question Neil Young?"