hmv Canada President Talks Vinyl's Return to Popularity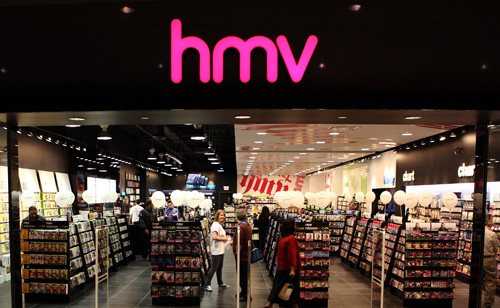 While much focus these days is placed upon the ever-evolving digital music spectrum, one commodity that sometimes gets lost in the shuffle is the vinyl LP resurgence.
It wasn't long ago that in order to acquire these LPs, be it a new or legacy release, one would have to scour through a myriad of independent shops, flea markets, garage sales, and the Internet. Unless the LP was beaten, a person would usually have had to pay a premium to take one home. For a time, it seemed that mainstream music retailers had stepped away from LPs in an attempt to push CDs as digital became a growing consumer option.
Over time, however, the pendulum has swung back slightly, at least in the case of hmv Canada. Having recently entered into my LP appreciation years, I've kept a close eye on the retailer for some time as I begin to pad the personal collection.
"We've expanded our vinyl offering across 60 stores (up from 10 a few years ago). We are growing our offering," confirms Nick Williams, President and CEO of hmv Canada. "It is a strange category because there are two audiences: you have the people who used to buy vinyl in the old days and are almost reminiscing a bit and adding to their existing collection, and you have youngsters who are discovering it for the first time.
"Vinyl's never gone away," he continues. "It's always been a small portion of somebody's business. It peaked just before CDs came in, and then declined afterward. By the mid-2000s, once people got used to listening to music digitally, people recognized that they wanted to get back into vinyl. In the last three or four years, there's been a real climb in demand for it."
Williams cites a number of reasons regarding why vinyl has become a viable business option once again. For one,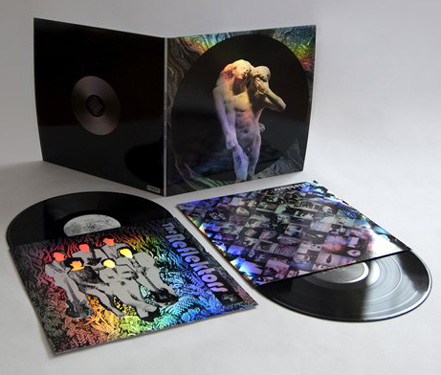 customers of this type of format are generally collectors, meaning that they usually walk into an hmv and spend a fair bit of money on a number of LPs at once. He also believes that a faction of these folks really enjoy the physical qualities of a piece of vinyl (i.e. album art and liner notes).
Furthermore, there's also a group of buyers that are attempting to replace old, roughed up LPs with freshly printed ones. Why? Well, Williams explains that when vinyl was initially the format of choice, albums were mass-produced. As a result – on occasion – old, already used vinyl would be put back into the system and reground, in order to create new releases.
This process would include removing an album's paper labels in the centre and melting down the records. From there, manufacturers would re-use the plastic components to make new albums. Unfortunately, this method didn't always lead to optimal audio quality. Williams says that nowadays LPs are being printed on clean vinyl, and the printing process is much slower than before, thus helping lead to better sound.
However, while it's agreed that an audience of buyers for this type of product is out there, the trick is to determine how to best merchandise the product and appeal to potential buyers.
Admittedly more challenging to sell than CDs, offers Williams, HMV dedicates about five feet of in-store space to vinyl in select shops. When you consider that HMV stores are 3,500-5,000 square feet, that's not a lot, but it gives the retailer a chance to grow the category in certain markets when it needs to.
For instance, if a particular music genre section in a given store isn't moving a lot of units, hmv can always scale that back and create more space for vinyl.
"Space is less of the challenge. It's more about managing the demand and making sure we have enough," says Williams. "And we're not overdoing it or undercutting it…that's the hard part. It's a very core audience buying it still. For music, it's about five to six percent of our mix.
"We're learning more and more," he adds. "[Recently] we've learned an enormous amount about what sells. The new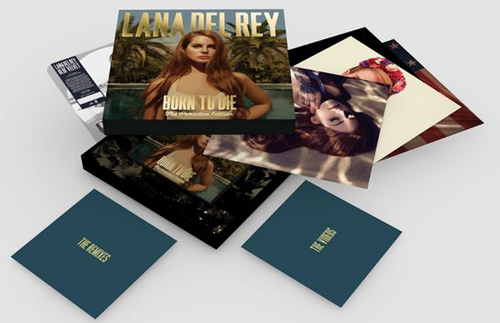 releases definitely do sell, as does certain genres (i.e. dance and rock). We also have to make sure to constantly change [our selection] up."
Additionally, it helps that the price of a brand new LP isn't always as high as it used to be. While some bands will still have new vinyl priced at $30 or above for a 12-track offering, others have come down below the $20 mark, making it closer to the price of a CD.
"The great thing about [product] volume is being able to talk to suppliers and say 'let's grow this together and try to find a commercial value and a price that's relevant,'" adds Williams.
With its vinyl sales on a steady incline the past three years, Williams says that hmv will continue to expand its selection where needed, but not dramatically.
Regardless, it appears that vinyl is still alive and spinning, and Williams can't help but appreciate being able to cater to that market.
"Like all the music we sell, we have to make sure to provide the music that people want," he says. "We recognize that there's definitely an opportunity to provide a category that we thought was more or less over. And it's not!"
-Adam Grant
Please be sure to follow us on Twitter @riffyou and at Facebook.com/riffyou.