Interview: Billy the Kid Explodes Out of Storage

Over the line from the UK, Billy the Kid (legally known as Billy Pettinger) is in high spirits the day in which spends some time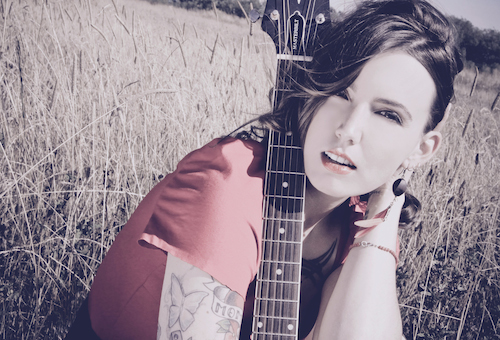 with Riffyou.com. Her freshly released fourth solo album, Horseshoes & Hand Grenades, is still tickling her the right way. This is important, because while the album took but 10 days to record, Pettinger anticipates many, many months of talking about how it got to us.
To fully understand Pettinger, is to keep an eyeball on her past as you listen to her beautifully-crafted album in which life's trials and tribulations are analyzed in such a way that you don't believe as if she's telling you the same ole story that every other folk/alt-country artist has before. There's something new happening here – something new that came from getting older and understanding that life isn't always fair.
Ahead of Horseshoes & Hand Grenades, the Vancouver-born Pettinger moved out to California to work at a recording studio. This is when her world shifted…in a bad way.
"The studio fell apart and I ended up homeless," reflects Pettinger in a tone that suggests the weight of this situation is still with her. "I was living out of a storage facility off of Santa Monica Boulevard.
"After the bulk of the turmoil came to an end, I stepped back and reassessed the situation and decided to walk away from trying to be a professional musician," she elaborates. "I'm not saying that lightly, or in an over-dramatic type of way. The concept of making a [music] career seemed crazy at times, because it is just something that I wanted to do. I don't think I should ask the things I love to love me back. So I decided to take a step back."
Once Pettinger chose to say "peace, I'm out" to the idea of being a career musician, something happened: she landed a spot on the 2013 VANS Warped Tour and got signed to Xtra Mile Recordings. Finally, after years-upon-years of truly slugging it out in the independent music community, Pettinger's fortunes were turning.
"The world slapped me in the face with luck [and said], 'I was an asshole to you last year, but here's your payback, bitch,'" she says with an infectious laugh. "For all the hard times, luckily I came out the other side of it. I appreciate it all so much more now."
It was around this lucky streak that Pettinger got word that renowned singer-songwriter Frank Turner was playing a gig in Toronto. Since she was going to be in town at the same time, she exercised the kindness of a mutual friend to put her in touch with Turner. Through a series of emails between Pettinger and Turner, she tried to get on his T.O. bill as a supporting act, all the while knowing that she was pitching him very last minute.
Turner, however, didn't shoot down Pettinger, but instead encouraged her to perform a song with him on stage. She obliged and a life-changing friendship and artistic collaboration was born. Soon enough the duo – along with drummer Nigel Powell – would gather their instruments and make Horseshoes & Hand Grenades a reality.
"If anything, it was weird how normal and real it felt," says Pettinger of the experience. "Frank and I had only hung out three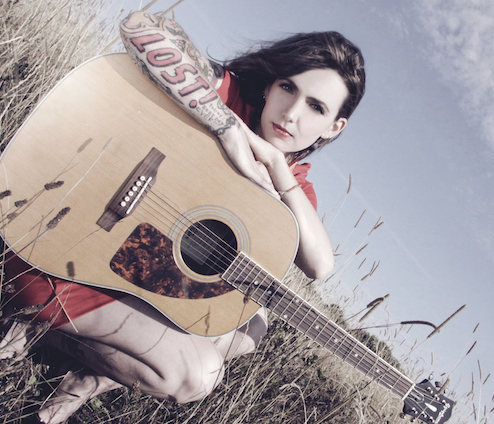 times and then we were in a studio together. It was reassuring to me that it was easy and felt very natural. We just wanted to play songs, so there wasn't much of a point to sit around and talk about it.
"I settled on the album's title because I like the imagery of luck and destruction," she adds. "Making the album with Frank, that was the luck side. But, the other side was the year leading up to that…which was a period of great destruction."
When further touching on Turner's impact, Pettinger can't help but sound thoroughly impressed, noting that his presence alone helped her relax in the studio and just play music. With him, Powell, and a label on her side, Pettinger found a circle of support that wasn't always available to her. As a DIY artist since her teens, Pettinger is now adapting to the feeling of having more people on her side.
"It's been a lot of years of me doing my own thing, on my own time," she relays. "That was really fun – and I don't regret a thing about it – but I'm definitely hoping for more (laughs) for other people's sake, because I'm happy with where things are. I like my life and I'm happy to be making music, but I'm now aware that other people are involved in this.
She continues: "I don't know what's going to happen or what people are going to think [about the album], but I try not to analyze that. You just have to make your music and get it out."
-Adam Grant

Please be sure to follow us on Twitter @riffyou and at Facebook.com/riffyou.