Interview: New Found Glory Find Strength in Four

At the end of 2013, pop-punk veterans, New Found Glory, very publically parted ways with guitarist Steve Klein after making the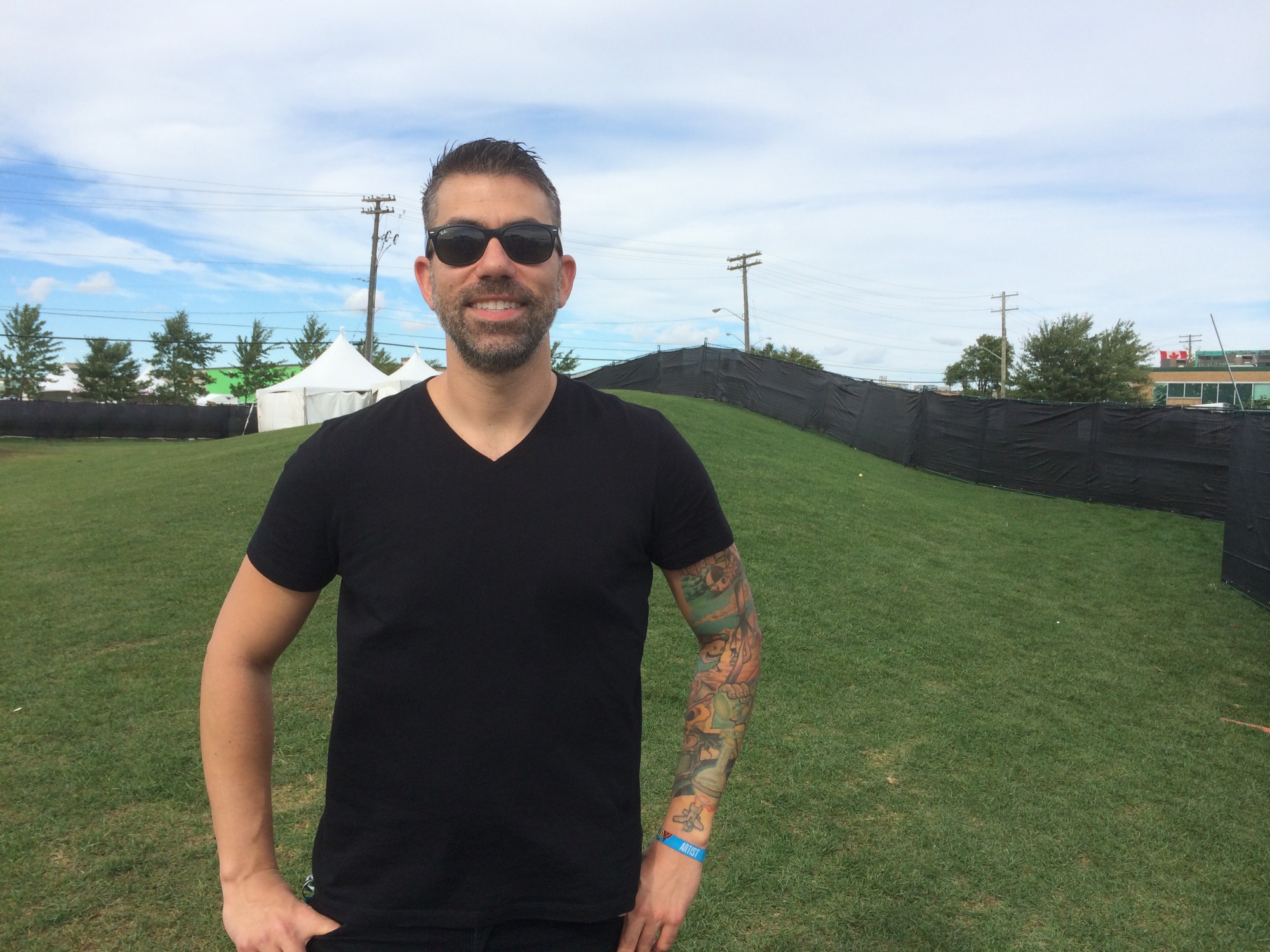 band aware that he was facing a myriad of legal issues. What soon became known was that the charges Klein faced were related to alleged lewd conduct with a minor.
Unfortunately, for the remaining members of New Found Glory – Cyrus Bolooki (drums), Jordan Pundik (vocals), Ian Grushka (bass), and Chad Gilbert (guitar) – this meant that the band name they spent nearly 20 years building up, was showing up in the headlines for all the wrong reasons.
By this point, no one would've blamed the band for pulling back, or perhaps even putting themselves in the ground. But, as Riffyou.com found out in a recent conversation with Bolooki backstage at Riot Fest Toronto (pictured above), the guys felt strong enough as a quartet to move forward.
"It's not that we were dead and resurrected from that. But, as far as our image, I know that people might have, or still are looking at us as a band that couldn't still go on – like, 'there's no way it'll be the same,'" relays Bolooki. "But, nothing really changed apart from the physical [dynamic] of the band. We're still here."
When the subject of Klein is briefly brought up by Riffyou.com, it is made politely clear that Bolooki and the band is keeping a distance: "We have to think about moving forward and we have to think about our band, and our careers. [Steve Klein's situation] is something that we don't really talk about. What we focus on is that we have a new album and we're back playing shows."
That new album Bolooki is referring to is the appropriately titled, Resurrection. Released on October 7 through Hopeless Records, this 13-track affair is packed with New Found Glory's flare for hook-driven pop-punk excellence, but this time simplified in terms of instrumentation.
From a musical perspective, Klein's departure, explains Bolooki, made the guys focus on creating a more stripped-down affair – less layered guitar work and more of an emphasis on each member nailing their spots.
"These songs are stripped down, but as powerful as our songs from the past," he explains, while pointing out that bands like
Pantera and Rage Against the Machine managed to create potent music with just one guitarist. "[Being a four-piece] didn't feel
like a challenge to us…it was more fun. There wasn't as much pressure as people would think.
"There are songs about life: things that people deal with in their lives – like overcoming struggle, overcoming challenges, and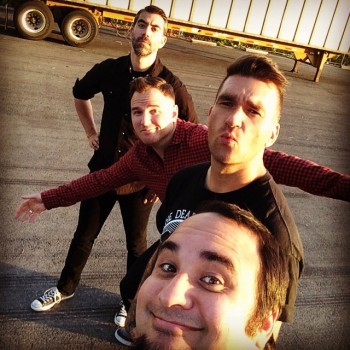 what you do while going through that," adds Bolooki. "It's cool, because there were a lot of things that we could've talked about, or could've drawn on. I think the theme of this album really does push the idea that you can continue on and it doesn't matter what happens. There'll always be a future in front of you."
What this album ultimately signifies is that New Found Glory – even after nearly two decades in the game – are comfortable with change…even if part of the backdrop isn't pretty.
This is a good thing, because, Bolooki isn't quite sure where everyone in the band would be if they had, or chose to, step away from it.
He offers: "The average lifespan of a band is four to five years and we've well gone past that. But, now I think about the fact that I've been in this band more than half of my life. When you put those stats out there, it's pretty crazy.
"We don't know anything else, so I'm happy that this band has gone on," says Bolooki. "I don't know what I would do if I didn't have music in my life."
-Adam Grant
Click here to see our photo gallery of New Found Glory's Riot Fest Toronto performance.
Please be sure to follow us on Twitter @riffyou and at Facebook.com/riffyou.