Interview: Tokyo Police Club Rewrite Their Script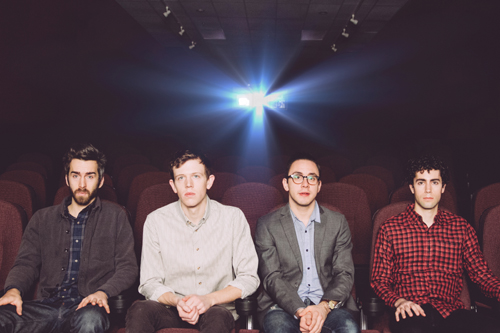 "I don't know how much hype there is anymore," muses Tokyo Police Club keyboardist Graham Wright when Riffyou.com asks whether he feels any type of hype connected to Forcefield, the band's first new album since 2010's Champ.
He continues: "We had the EP and that was hyped; then we put out [Elephant Shell] and there was backlash; then we put out Champ and people said, 'oh, maybe these guys aren't so bad!' Then, we went away for three years and now people are like, 'oh, maybe those guys still exist!'"
Emerging in 2006 before most of the band members – David Monks (vocals, bass), Josh Hook (guitar), Greg Alsop (drums) and Wright – had the chance to enter their 20s, Tokyo Police Club started upon a path of heightened indie popularity pretty fast, thanks to the catchy, spastic, shorter-than-17-minute EP A Lesson in Crime. As the years rolled on, the group would steadily see much play upon rock radio; receive JUNO Awards recognition; and have the opportunity to tour internationally.
Champ was awesome, as was the quartet's covers album Ten Songs, Ten Years, Ten Days (2011), but instead of continuing to capitalize on the momentum in which the band had accumulated by rushing a new release, the guys took a step back to really analyze what they wanted their return to sound like.
"With Champ, we realized as we were [almost done] recording it, how far we could take it," recalls Wright. "It was the first time we were aware of how high the ceiling is and how much room we had to improve.
"There's a tendency when you first start out to look at music as if it's gifted unto you…it comes from the ether and you're just lucky to have it, and what you write is what you write," he adds. "[Like] the first draft of the song is what it is. It doesn't occur to you that you can change it and make it better by sheer force of will."
When reflecting upon what would become the Forcefield sessions, Wright says that the direction of the new songs "changed a lot and repeatedly." He recalls many instances in which it felt as if the band had discovered the sound it wanted to convey on album, only to discard it by the next week because "it wasn't exciting anymore."
After two years of vetting material and feeling okay with "not being satisfied with the first, or second, or third, or in some cases twentieth idea," the band had, Wright notes that the group found where it wanted to be.
Due out March 25 through Dine Alone Records, Forcefield still feels like Tokyo Police Club – it's dancing-in-the-living-room-worthy, but the maturity of the song writing manages to push through the hooky activity that's found throughout. Furthermore, a new found confidence feels intact. "Argentina (Parts I, II, III)" and "Hot Tonight," exemplify all of these points perfectly.
"What we were left with was what we like about our own band," offers Wright. "[Our music] is not archaic and timeless – we're not one of those bands that you're going to listen to in 100 years and feel like it could've come from any decade. I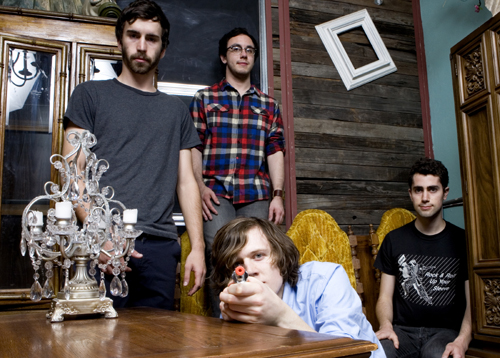 think it is 'of the moment' to a large degree, but it's not super trendy. I think we are finally getting comfortable with whatever it is that is working for us. We never adhere to trends that successfully."
Wright says he is "thrilled," with what became Forcefield. After listening to the album a number of times within the Riffyou.com ranch, we can certainly understand why.
In the end, regardless of what anyone else thinks, Tokyo Police Club managed to avoid the pitfalls of expectations and instead relied on each other's instincts to get to today.
"You're not going to do yourself any favours by listening to what people think they want. If you do that, half the people won`t like it," concludes Wright. "And, you can`t try to anticipate what people want, because you're going to be wrong about half the people. It comes down to what you want to do – what excites you; what's in your gut that's making you happy and engaged. That's the only reliable compass you really have."
-Adam Grant
Please be sure to follow us on Twitter @riffyou and at Facebook.com/riffyou.