Is Rage Against the Machine About to Reunite? It Looks Possible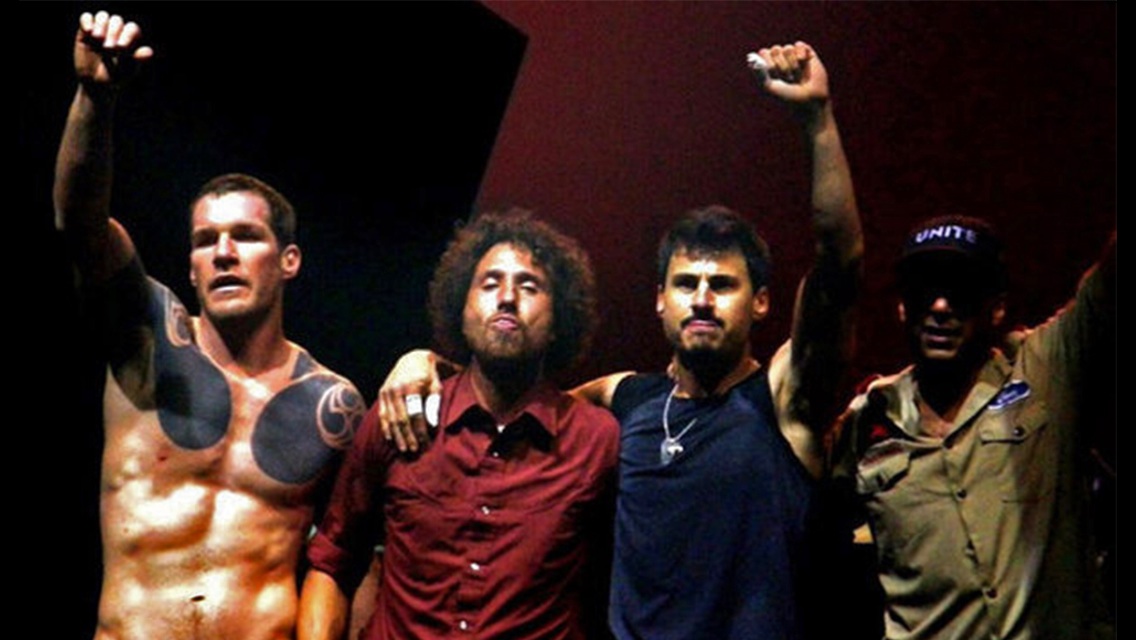 As perhaps the strangest American Presidential election continues to scarily progress, it appears as if politicized rock icons Rage Against the Machine are plotting something huge.
According to Pitchfork, Rage Against the Machine launched a new website: www.prophetsofrage.com. It features a countdown clock that's set to reach its final zeros on June 1. Once a visitor provides an email address, the message "Clear the way for the prophets of rage" appears. This is in fact a Public Enemy lyric. To further attach whatever this is back to the iconic hip-hop group, #TakeThePowerBack is also seen.
Public Enemy's Chuck D also tweeted out some Rage Against the Machine live concert videos last night, while fans in Los Angeles have seen posters featuring the "Prophets of Rage" imagery plastered around the city.
This is pretty exciting stuff and we can't wait to find out what's actually happening. Apparently a lot of other people feel this way, considering the fact that the aforementioned website has crashed due to too much traffic.
Not too long ago, Riffyou.com spoke with Rage Against the Machine drummer Brad Wilk about the possibilty of his band reuniting. Here's what he had to say:
"As much as I love Rage Against the Machine, it takes four of us to want to do it…so that's not happening, and I have to move on," explained Wilk.
"Do not get me wrong. I am so grateful for my past – for Rage Against the Machine, Audioslave, and Black Sabbath…all of it. I'm completely grateful for it. I don't want to sound like 'oh, another fan is coming to ask me why isn't Rage Against the Machine doing anything right now?'" He continued. "I'm equally as frustrated about by that. So, to hear other people asking me the same question, that's why it was frustrating. That didn't make me feel upset at those people. I'm completely grateful that, to this day, people are still passionate about these bands I was in."
When asked point blank if he ever thought Rage Against the Machine would reunite again, Wilk said: "That's a really hard question for me to answer. I really don't know. I wasn't the one who didn't want to do it, so…"
Rage Against The Machine – Bulls On Parade – Live At Finsbury Park, Lond… https://t.co/JB3o9KaupZ via @YouTube

— Chuck D (@MrChuckD) May 17, 2016