Jack White & Eminem Accused of Abandoning Detroit

British music producer and founder of the Detroit Institute of Music Education, Kevin Nixon, has lashed out at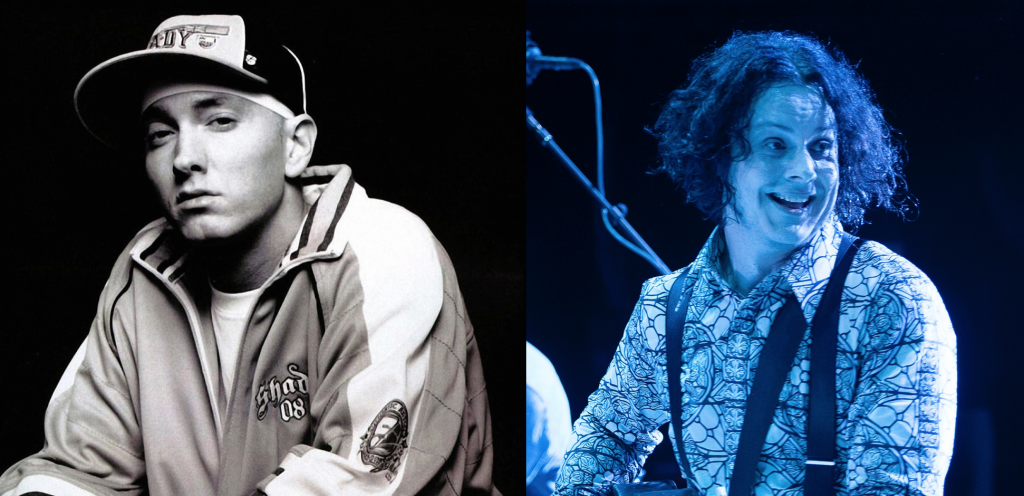 Detroit-raised artists Jack White and Eminem for – in his opinion – abandoning the city to further their careers else where.
"The music industry more than any other has neglected Detroit," said Nixon in an interview with The Times. "So many musicians have left here to start careers somewhere else. The record company executives from New York or LA just fly right over."
"They just passed through," he added in reference to White and Eminem. "They didn't build a movement. That's why I decided to bring the music industry here."
After catching lots of fire for those remarks, Nixon did an interview after the fact with the Detroit Free Press in which he claimed to have been misquoted by The Times. (That said, a reporter from The Times informed the Detroit publication that Nixon's quotes were indeed accurate.)
Regardless of who is right in the he-said, she-said battle, Nixon didn't help his cause in his Detroit Free Press interview, as he took the opportunity to call out White's Nashville-based Third Man Records and Eminem's New York-based Shady Records.
"It's a bit of a shame that he built a brilliant record label in Nashville rather than do it here," said Nixon of White's label.
Regarding Shady Records: "They've had one or two [Detroit] acts, but it's not switched on to the Detroit music scene."
Nixon may be a little bit right, but anyone who knows anything about White and Eminem, know that they haven't ever hidden their connections with Detroit. Just because they aren't necessarily building their careers there, doesn't mean they haven't done their job representing the region.
"It's wrong to pick out just these two, because there are loads of artists from Detroit," Nixon concluded in the Free Press article. "I'm just giving a shout-out to musicians: Hey, come do something."
-Adam Grant
Please be sure to follow us on Twitter @riffyou and at Facebook.com/riffyou.