Lady Gaga Set to Sing in Space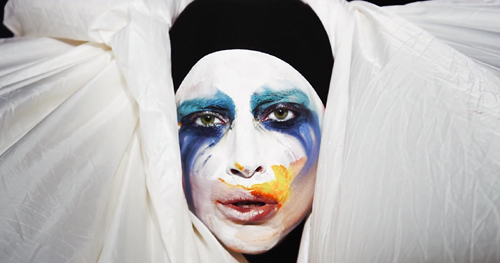 Lady Gaga is already one of the most popular musical acts in the world, but it appears that she's looking to find a whole new intergalactic fan base. According to reports by Us Weekly and NME, this fame monster will hit the Milky Way in 2015 and perform a song in space.
Gaga, who is on the verge of releasing her third album, ARTPOP, will apparently partake in a Virgin Galactic ship flight and sing a song during New Mexico's "high-tech" Zero G Colony music festival at Spaceport America.
Gaga's in-space performance is expected to occur at dawn on the third day of the festival. This will be six months after Virgin Galactic's maiden commercial flight. If all goes accordingly, Gaga will be the first singer to perform in space, but is not the first person to sing in space. Surely you remember astronaut Chris Hadfield's splendid rendition of David Bowie's "Space Oddity," don't you? He probably wasn't the first either, but damn he was good!
Although the details regarding this are still sketchy to say the least, Gaga has thrown some extra gasoline atop the fire by tweeting: "Find out if the rumors are true 11.10 LIVE from ARTPOP's album launch. Will #VirginGalactic+#ZeroGColony send Gaga to sing LIVE from space?"
Gaga's ARTPOP is available next week, but can be streamed now on iTunes.