Live Nation Purchases Controlling Stake in Bonnaroo

Just as the huge summer festival season prepares to roll, comes news that Live Nation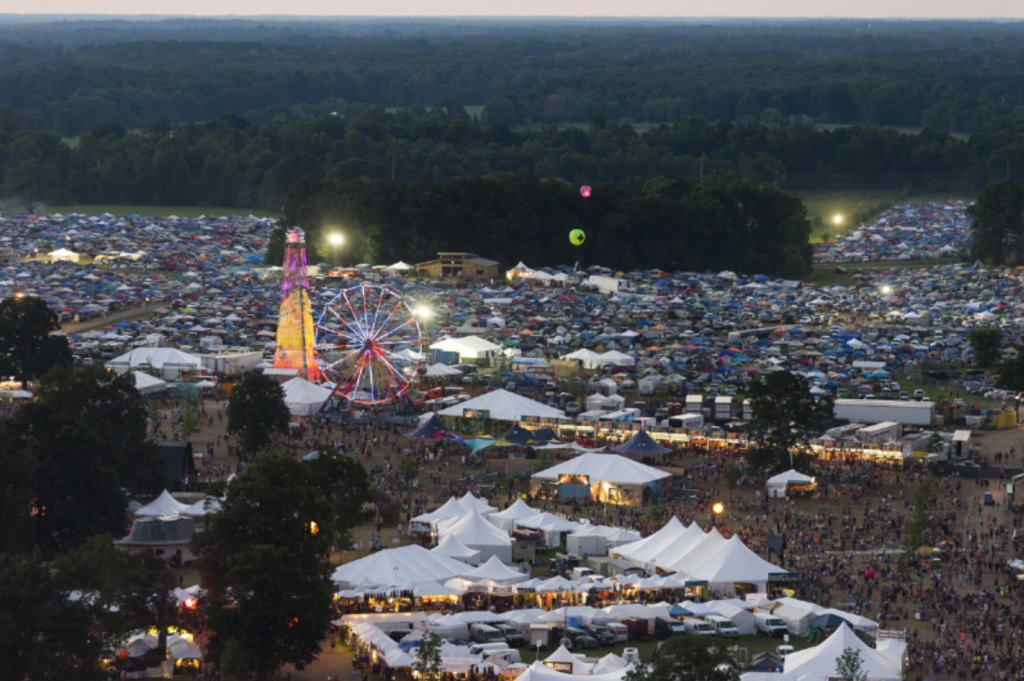 Entertainment has purchased a controlling interest in the Bonnaroo Music and Arts Festival from its parent companies Superfly and AC Entertainment. Live Nation has also acquired a share of Great Stage Park, the property in which Bonnaroo is held.
So what does this mean for Bonnaroo?
According to a press release, Live Nation will make a "significant investment in the site," plus bring "enhancements to the festival experience."
Superfly and AC Entertainment will continue to handle the day-to-day operations of the Bonnaroo festival and its many initiatives, including sustainability efforts in the Manchester, Tennessee community.
"The addition of Bonnaroo builds on Live Nation Entertainment's world leading festival portfolio of over 60 marquee festivals such as: Austin City Limits Music Festival, Lollapalooza, Reading, Leeds, T in the Park, Electric Daisy Carnival, Rock Werchter, and Watershed Music Festival to name a few," says Michael Rapino , Live Nation CEO and president. "We continue to expand the industry's most unparalleled and scalable festival platform all while driving strong revenue and growth for Live Nation on a global basis. Bonnaroo is another crown jewel in this festival channel strategy, one that appeals to both fans and artists in uniqueness and experience."
"We are strengthening our commitment to create the best possible experience at Bonnaroo," adds Rick Farman , Co-Founder, Superfly. "Through this partnership with Live Nation, we're even more empowered to enhance the festival while preserving the integrity of the event that we've thoughtfully built over the past 14 years."
"Partnering with Live Nation is a milestone for Bonnaroo. It opens up tremendous opportunities for us to continue to evolve the Bonnaroo experience in an exciting, powerful way," concludes Ashley Capps, Founder, AC Entertainment.
This year, Bonnaroo will feature performances from Mumford & Sons, Billy Joel, Florence + The Machine, Slayer, Robert Plant, My Morning Jacket and more.
Please be sure to follow us on Twitter @riffyou and at Facebook.com/riffyou.