Metal Band Protest Taylor Swift Trademarking "This Sick Beat"
Last week, it was revealed that one of the land's most beloved and loathed pop stars, Taylor Swift, had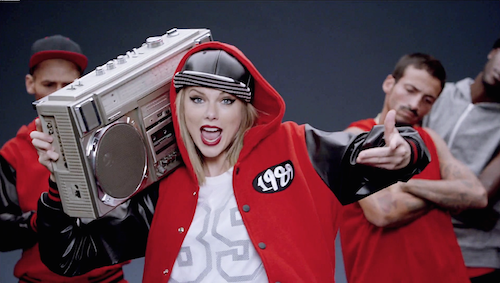 trademarked a series of lyrics from her 1989 album.
As many quietly shook their heads at the absurdity of Swift finding it necessary to take commercial ownership of the phrase "this sick beat" and many more, progressive metal project, Peculate, is loudly protesting this shrewd (yet annoying!) business move.
On YouTube, Peculate (aka Ben Norton) has released a lyric video for a track in which "this sick beat" is repeatedly uttered through a myriad of screams and growls, with the backing of a sonically aggressive metal attack.
For the clip's description, Norton wrote the following:
"Trademarks are a direct attack on one of the most fundamental and inalienable rights of all: our freedom of speech. If you give the bourgeoisie an inch, they will take a mile… and everything else you have in the process. They have already privatized land, water, and words. After language, they will next try to privatize air. But, although the rich can try, they will never truly own the words we use and the language we speak."
As we await Peculate's rendition of "party like it's 1989," here's "this sick beat":
Please be sure to follow us on Twitter @riffyou and at Facebook.com/riffyou.