Metallica Performing National Anthem At Stanley Cup Finals Game Tonight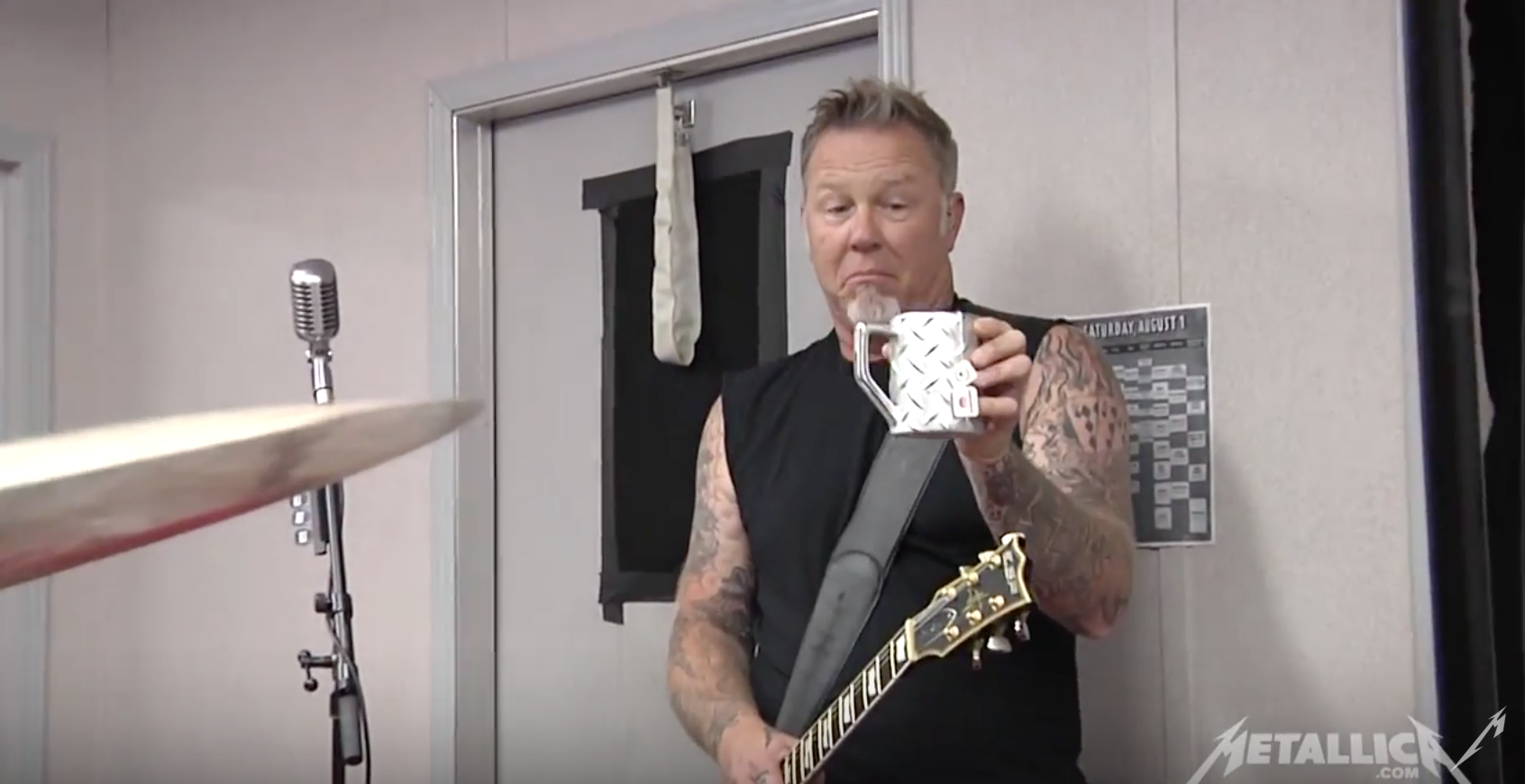 The National Hockey League's Stanley Cup Final is about to get louder tonight as James Hetfield and Kirk Hammett of Metallica will perform the "Star Spangled Banner" ahead of tonight's game four between the Pittsburgh Penguins and San Jose Sharks. Pittsburgh leads the best of seven series 2-1.
"In keeping with our tradition of supporting all our hometown teams, James and Kirk will hit the ice to perform the National Anthem at Game 4 today, Monday, June 6th at the SAP Center in San Jose, CA," reads a statement issued by Metallica. "Tune into your local NBC station to catch the performance live at 5 p.m. Pacific while we cheer on the Sharks as they face the Pittsburgh Penguins."
In addition to the sonic excellence Metallica will provide ahead of the game, the band will also auction off the guitar's used in tonight's performance.
Continues the aforementioned statement: "Each of the guitars used during tonight's performance will be signed by the members of Metallica, displayed on the concourse during the game and then donated to the Sharks Foundation to be auctioned off. Fans will be able to bid on the guitars until Wednesday, June 15, with proceeds going to Little Kids Rock and the Ronald McDonald House at Stanford, with each receiving 50 percent of the total raised."
Metallica's "Seek and Destroy" currently serves as the entrance music for both the San Jose Sharks and Pittsburgh Penguins. Considering the night Metallica had in San Jose recently with that hockey club (see the video below), we can easily guess which team the metal icons will be rooting for.