Mumford & Sons Thank Fans with Handwritten Note

Today is the day in which Mumford & Sons release its trip into a more electric environment with Wilder Mind, the band's first album since 2012's Babel. As the new journey begins for the guys, a handwritten thank you note to fans has emerged.
"The day is finally upon us! We have taken such pride and enjoyment in making this record and at last it is freed into the wild where it belongs," reads a note shared by Mumford & Sons via its official Instagram account. "We hope these songs will please your ears and if you can, come to a show so we can sing them together. Until then…enjoy!"
Much has been made about the sonic evolution of Mumford & Sons, but a few weeks ago, it was the band's name that frontman Marcus Mumford really wishes he could change.
"I definitely regret the band name," said Mumford in an interview with NME. "If I'd known it was going to go this way I would have wanted to call it anything other than my last name. It's a ball-ache. We thought about changing it but it's a bit late now."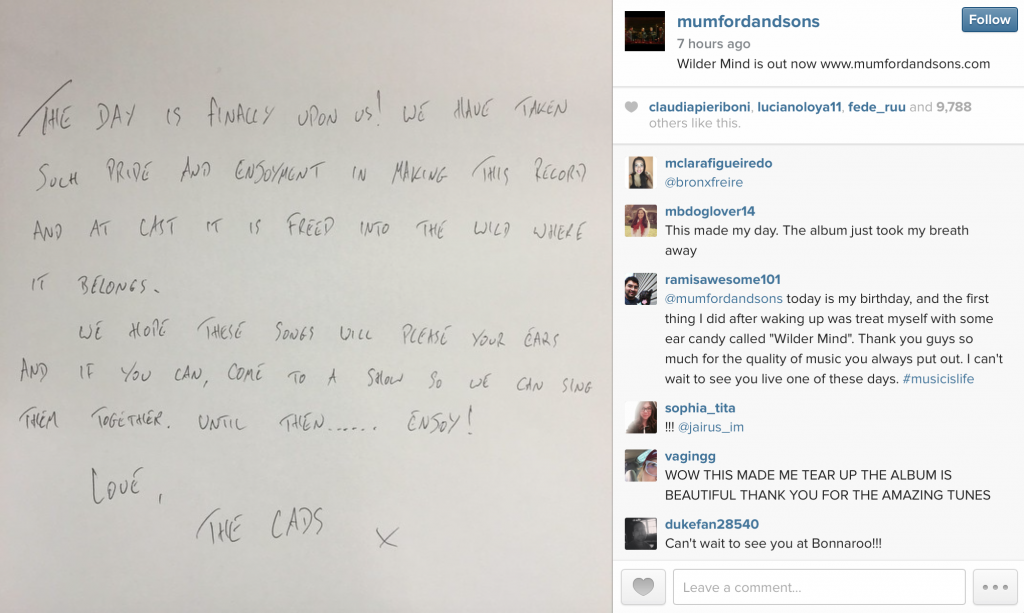 Please be sure to follow us on Twitter @riffyou and at Facebook.com/riffyou.