Noel Gallagher Would Reunite Oasis for 500,000 Condoms

After Oasis disintegrated in 2009 after yet another fiery dispute between the fiery Gallagher brothers – Noel and Liam – many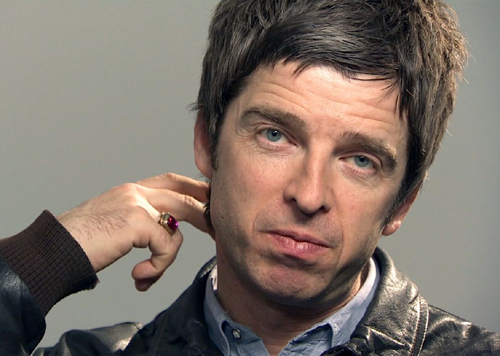 have wished for a change of heart. Today, we at least now know what it'll take to get Noel onboard.
In an interview with Talksport, Noel was questioned about the latest Oasis reunion reports roughly a week after Liam sent out a series of one-letter tweets that spelt out O-A-S-I-S. When quizzed by the publication Noel laid out his conditions:
"I was in the newsagent the other day when the story broke and the Daily Star said, 'Oasis to get back together for £500 million', which is half a billion," said Gallagher. "I'd do it for half a billion anything: Yorkshire Tea bags, condoms, Pot Noodles."
The sarcasm feels thick with this one. That said, Trojan, the next move is yours.
NME spoke to former Oasis guitarist Paul 'Bonehead' Arthurs about Liam's tweets, and he explained that the vocalist was likely just being nostalgic because they often meet up for drinks.
"The fact that I texted him going, 'meet me in the beer garden'…that probably rattled his cage," noted Arthurs. "Maybe that. I don't know though, because I meet him every fucking month. Maybe he's just reminiscing."
Would you be interested in an Oasis reunion? Or is it finally time to really move on?
-Adam Grant

Please be sure to follow us on Twitter @riffyou and at Facebook.com/riffyou.