NXNE Responds to Action Bronson Performance Petition

Yesterday, the NXNE music festival and conference found itself caught up in a petition designed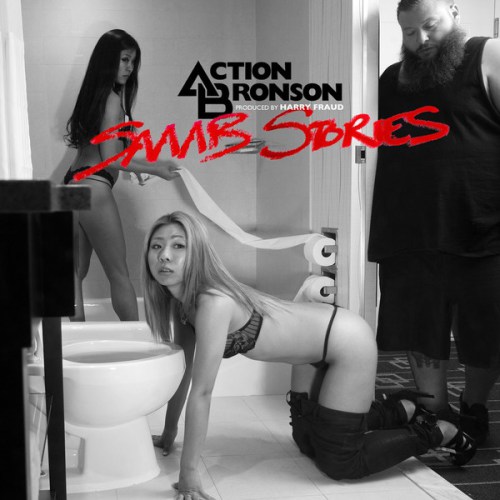 to protest against rapper Action Bronson performing outside at Yonge-Dundas Square in Toronto.
"Action bronson glorifies gang-raping women," reads part of a note published within the online petition. "It is an insult to the people of Toronto for NXNE, Now Magazine (sponsor), Vans Footwear (sponsor) and the City of Toronto to be featuring an artist on public property whose lyrics are as follows:
"Then dig your shorty out cuz I geeked her up on molly / Have her eating dick, no need for seasoning / If seven dudes are in the room then she's pleasing them / Like a trooper. Hit her in the pooper. Throw her in the shower / Then I take her out to Lupa I'm kinky, I'll hit it even if it's stinky / Put em in the shower, make the pussy brand new Ran through. / Give 'em money what I can't do Stuff her lunchbox & burn her with the candle"
"The lyrics above, from the song titled 'Consensual Rape,' are hate speech."
The photo seen above is the one in which the petitioner has chosen to use.
Now, NXNE has issued a formal response to the matter, acknowledging that the "petition has spawned a passionate online discussion," before going on to say: "artists have the right to express their views through music, but those views belong to them and them alone. Those who are offended by an artist are invited to check out other festival showcases, as NXNE will present hundreds of artists this June – some may be considered controversial, but most are just plain fun."
Sara Peel, the Managing Director of NXNE, offers this: "NXNE will also present a number of rap artists at various venues, such as Tink and Kate Tempest, who have be lauded for the undisguised feminist viewpoints in their music. That being said, in the interest of moving forward in a positive manner, we are engaging in discussion with our community about this important issue, and looking to provide opportunities for concerned voices to be heard."
NXNE also reminds concerned citizens that Action Bronson performed at the same venue in 2012 with Killer Mike, Raekwon and Ghostface Killah, noting that the event received positive reviews.
As of now, Action Bronson is scheduled to perform at NXNE on Sunday, June 21.
Please be sure to follow us on Twitter @riffyou and at Facebook.com/riffyou.