Outkast, Muse & Arcade Fire to Headline Coachella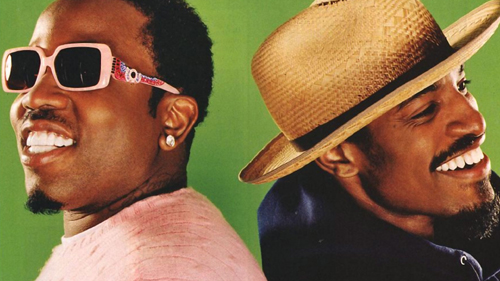 Not everyone considers bathing in sun while upon the California desert an ideal way to spend a pair of April weekends (11-13 and 18-20), but the 2014 Coachella roster of performers is worth the risk of sunstroke.
Headlining one of the most celebrated North American music festivals this year is Muse, Arcade Fire, as well as the reunited Outkast. While that trio is almost worth the trip alone, they will be joined by the talented likes of:
Motorhead; Queens of the Stone Age; Lorde; The Replacements; Foster the People; MGMT; Pharrell Williams; Lana Del Rey; Beck; Beady Eye; Skrillex; Neko Case; Neutral Milk Hotel; Fatboy Slim; Ellie Goulding; Nas; Cage The Elephant; Pet Shop Boys; Capital Cities; City and Colour; and a ton more.
A range of VIP and camping packages are available now, while general admission tickets go on sale this Friday at 10am PST.
By the way, if you do attend, be sure not to bring blankets or sharpie markers. Apparently the festival has determined that both items are too risky to have on its grounds.