Q+A: All Time Low Reflect on Tough Times and Earning Success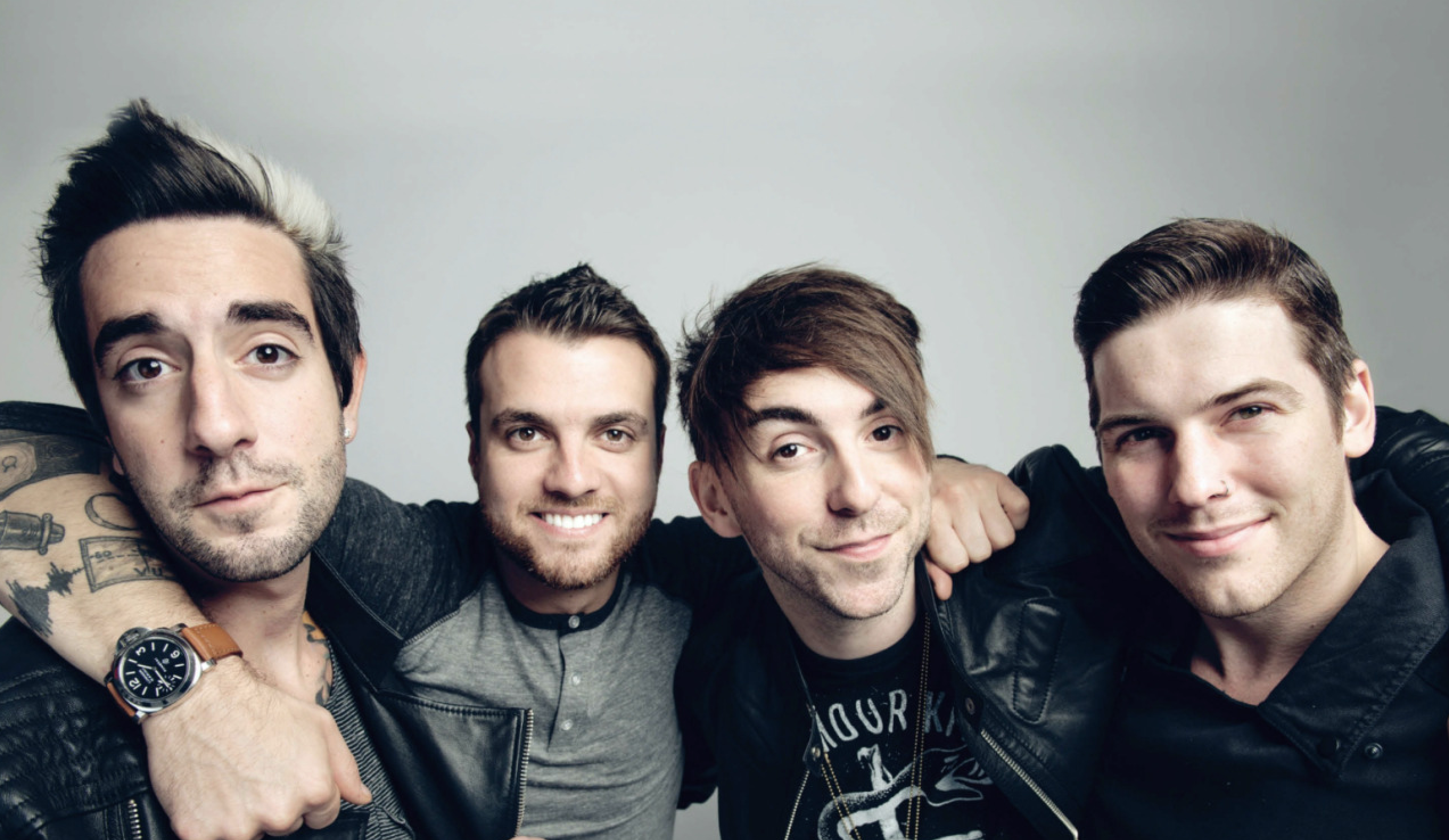 As far as the modern pop-punk scene goes, there are few bands that sell as many records, conquer so many big stages, or have as rabid of a fan base as Maryland's All Time Low.
In April, the band – Alex Gaskarth (vocals, guitar) lead guitarist and backing vocalist Jack Barakat (guitar, vocals), Zack Merrick (bass) and Rian Dawson (drums) – released its sixth album in 10 years, Future Hearts.
While elements of pop-punk can be heard throughout the album, Future Hearts sounds like the creation of a band that's hopeful of expanding beyond that genre's parameters.
Recently, Riffyou.com hopped on the phone with Alex Gaskarth to discuss the success of Future Hearts, the impact of early day struggles, as well as the importance of maintaining a great relationship with fans.
RY: Future Hearts went #1 in a bunch of different countries. What does such an accomplishment mean to All Time Low?
Alex: "It's a really cool achievement for us because no one is handing us this stuff on a silver platter. We're an independent band, so to be able to put up those type of numbers on the first week of a release is a testament to our fans and how incredible our audience is. The fact that they go out, mobilize and buy records…nowadays, that's fairly unheard of. We appreciate it and it's cool for an independent band to be able to make a statement like that. It speaks miles for the work we've put it, but it also shows what independent bands can do."
RY: As your band grows, have you considered moving away from the independent scene to a major label?
Alex: "We've been doing what we feel is best. Hopeless Records has been an amazing partner with us for years. We tried out a major label for one album and that situation didn't end up being quite right for us. We learned early that the allure of a major label isn't necessarily what you come to expect. [Promises] don't always end up being delivered and it can be a negative situation. That's what happened when we tried out [a major label] and while I don't think it's something that's off the table in the future, right now we're super happy with where we are. It's nice being an independent band. You just have so much more control."
RY: With the success you've managed to achieve, how much work has All Time Low had to do with regards to handling success, fame and notoriety? 
Alex: "[Success] has not really been handed to us – we're not an overnight success story. This is something we've had to build and nurture and maintain along the way. I think that in and of itself is humbling. We've played many small, shitty clubs, slept on peoples' floors and barely scraped money together to pay for gas in the van days. We spent just as much time doing that, as we have touring in a bus and playing bigger rooms. I think one of the big things doing that gives you is perspective. We realize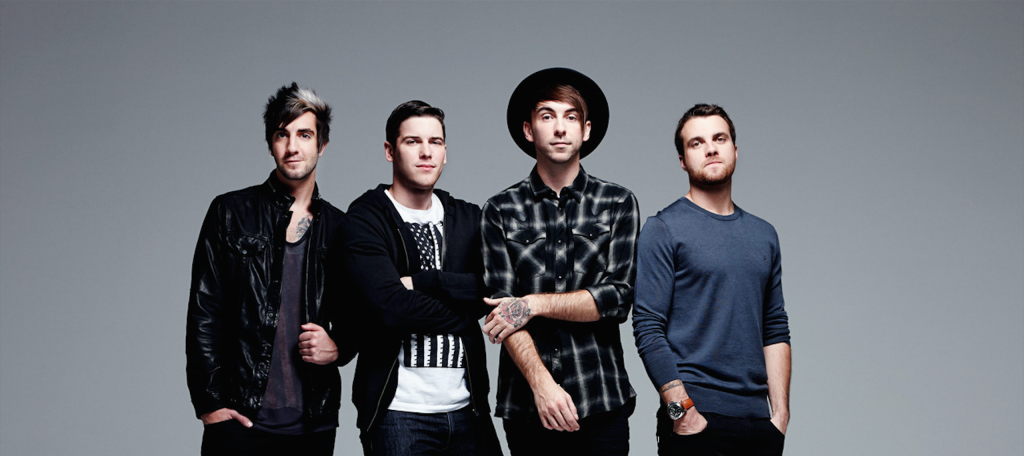 that what we're doing is a gift, as is the fact that we've had this level of success for as long as we've had it. All of that makes you very appreciate and grateful…it drives you to work that much harder, but also to maintain a level head and put your best foot forward with everyone. When it comes down to it, the world is all about relationships. If you're out there being a dick to everyone, it will come back around and bite you in the ass."
RY: Growing up as a musician, did you always strive to maintain such a great relationship with fans regardless of how big your band got? 
Alex: "Growing up in a band, we learned and realized early on that we're nothing without the fans. If the fans are not coming to the shows, then we have nothing. We always knew that we wanted to nurture that and run our band from the standpoint of it not just being about the music. It's about the lifestyle; it's about the world around the band. A big part of that is connecting with our fans. We were a big part of that MySpace, Pure Volume and MP3.com scene. We had profiles on all of those pages and learned early on that the Internet would be a real valuable resource for us, as far as connecting with the rest of the world…when we were just a small blip on the radar. [Social media] is a great way to connect."
RY: Your band stated in a previous interview that Future Hearts touches a lot on the gradual rise of All Time Low from the Maryland scene to where you are now. When you think back to your beginnings, what initially comes to mind?
Alex: "Playing a lot of basements – that's really the main thing. [Also] scrounging together any show we could get, playing to five people a night. Those shows were where we could've very easily been like, 'This sucks, let's give up, it's not working.' Instead, we put our heads down and said 'No, this is where it begins and this is how you make something happen.' Maintaining a good attitude back then was one of the main things that carried us to where we are now. I would say that a lot of that perspective has been put into our newer music – the idea that we came from nothing and we built this for ourselves. There is a lot of hope in our music…and we've always remained hopeful."
RY: Did you learn more from those early failures or early moments of success? 
Alex: "Both. The failures were a slap a slap to the face and a taste of reality. It's then when you realize you have to put your head down and work harder. But, the successes we've had along the way act as a reminder that there is a light at the end of the tunnel to strive towards. Every time we achieved something, we'd think, 'What's next?' That's played a big factor in our growth – never settling."
RY: Further to the idea of 'never settling,' has All Time Low thought much about what the band is and what its musical ceiling could be? 
Alex: "Yeah, I think we consider it a lot. Especially now, because we are in a much more realized place with our band. We were young when we started this band and a lot of those first records are still pretty formative. We were trying to figure ourselves out and what type of band we wanted to be. There were always the questions of 'Are we a pop-punk band? Are we a pop-rock band? Are we a pop band? What are we?' There was still a part of our identity that I don't think we'd figured out. When we got to Don't Panic, I felt like we hit the reset button on the band – it was a place to move forward from. I look at Don't Panic as the first record in a new version of All Time Love – Future Hearts is a continuation of that. Where we go from here…I think the door's wide open and the possibilities are endless."
-Adam Grant
Please be sure to follow us on Twitter @riffyou and at Facebook.com/riffyou.