Q&A: Anberlin Get Ready to Say Goodbye

After 12 years and seven albums, Florida-based alt-rock collective Anberlin are getting ready to say goodbye. In January, it was announced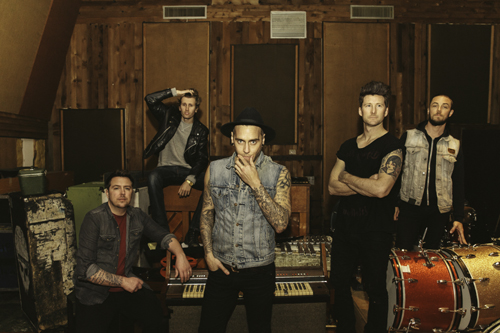 that the band would release one more album through Tooth & Nail Records (Slowborn, available July 22) and embark upon a farewell tour, which includes performing at every date on this year's Vans Warped Tour (including July 4 in Toronto).
While an official end-date to the lifespan of Anberlin hasn't yet been determined, the band – Stephen Christian (vocals, guitar), Deon Rexroat (bass), Joseph Milligan (guitar), Nathan Young (drums), and Christian McAlhaney (guitar) – recognizes that now is the time to pull the curtain closed.
Riffyou.com recently got in touch with Deon Rexroat to discuss why now is the right time to walk away; what emotions are being felt along the way; how fans are coping; and what we can expect from Slowborn.
RY: How has Warped Tour 2014 treated you thus far? How much of an impact would you say the festival has had on your career?

Deon: "Warped is Warped. It's tough the first few days, but once you get settled in it can be a lot of fun. It puts us in front of long-time fans as well as new listeners every day, so it's definitely good for us even at the end of our career."
RY: As everyone is aware, Anberlin is drawing to a close. Why is now the right time for you guys to retire the band?
Deon: "It simply is. We looked at each other and said, 'we're no longer on the same page and it's affecting the band.' It's better to stop now while we are strong and doing well rather than to wither away."
RY: Some bands just breakup without providing fans with any warning. Why did you opt to announce ahead of time that this tour and the Lowborn album would be your last?
Deon: "It seemed proper to give our fans warning that the end is near and definite after 12 years of loyalty. We don't want to just disappear and say 'too bad you missed it.' We want to have one last party with everyone."
RY: I'd imagine you're experiencing a myriad of emotions during this final run. Which have come to the surface the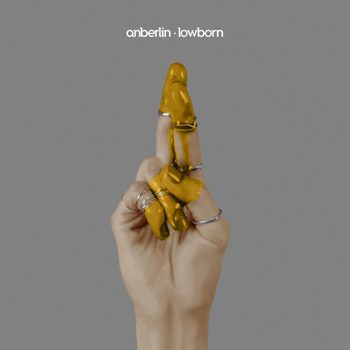 most?

Deon: "Nostalgia. That's an emotion, right? It's really hard not to look back on one's career knowing it is coming to a close and feel something as you realize what a great 12 years it has been."
RY: How much reflection have you been doing, versus trying to take in and appreciate what's happening in front of you?

Deon: "I am really focused on taking it all in before it's over. This is my last year in this band and I want to enjoy it and remember everything about it."
RY: What types of conversations have you been having with fans?

Deon: "Mostly people ask 'why?' or 'what next?' It's tough to truly answer them, but we do our best. The why is simple, we're done with Anberlin. That's hard for fans to understand and accept, but we are leaving behind a lot of music. We won't ever truly be gone. The 'what next?' is the tough one because it's different for all of us and always uncertain. I think we all know what we'd like to do, but who knows what next year will be like?"
RY: What are your plans once Anberlin comes to a close?

Deon: "For me, playing and being a part of music is still my dream, so continuing that is what I want to work towards. I don't know what form that will take, but it's worth giving it a shot."
RY: You're tour page indicates dates happening through November. Any idea regarding when the final show will be? Anything special planned for that night?
Deon: "We know when and where it will be, but we just haven't announced it yet. I'm not sure what will happen that night. I feel like trying to plan anything on a night like that would take away from the feeling, so my only plan is to just let it happen."
RY: What can you tell us about Lowborn? How does it sound and what kind of subject matter are you touching on?

Deon: "It definitely sounds different. Of course there is the underlying personality that makes it Anberlin, but we did take the liberty to do whatever we wanted. If there is ever a time you should not hold back, it's during your final album. And that goes for lyrics as well. Much of Stephen's subject matter is dealing with the end and certain feelings about that. One friend made the statement that she had never heard him be so transparent before."
RY: Did you feel any type of pressure with this album considering that it's going to be your last?

Deon: "In a way, yes, but I think it was overshadowed by the realization each of us had during that process that this was the last time we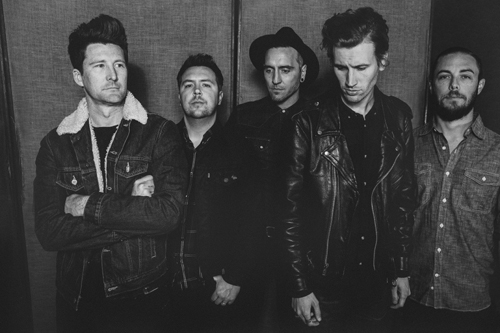 would be recording together. It was important to enjoy the process more than dwell on anyone's expectations."
RY: In your wildest dreams, did you ever anticipate that Anberlin would have had the success and longevity that it has?

Deon: "Obviously, I believed in myself and our band or else what is the point? However, I never knew we would actually be able to take it this far. In the beginning, I had a list of goals I wanted to accomplish and I remember at one point realizing that all of my early goals were met. It was a great feeling to ask myself, 'what do I want to accomplish next?' I even have that question now that the band is ending. 'What do I want to accomplish next?'"
RY: Bands like yours mean a lot to people for many different reasons. What message would you like to leave with your fans?

Deon: "Don't be sad that this is ending. Remember the songs that mean something to you because you still have them as long you care to listen. With music and art, the artist leaves a piece of himself behind in his work. I like to think that not only can current fans always listen to our songs, but also that new people will continually discover Anberlin because of the music we will be leaving behind."
-Adam Grant
Please be sure to follow us on Twitter @riffyou and at Facebook.com/riffyou.