Q&A: Atreyu is Alive and Well Again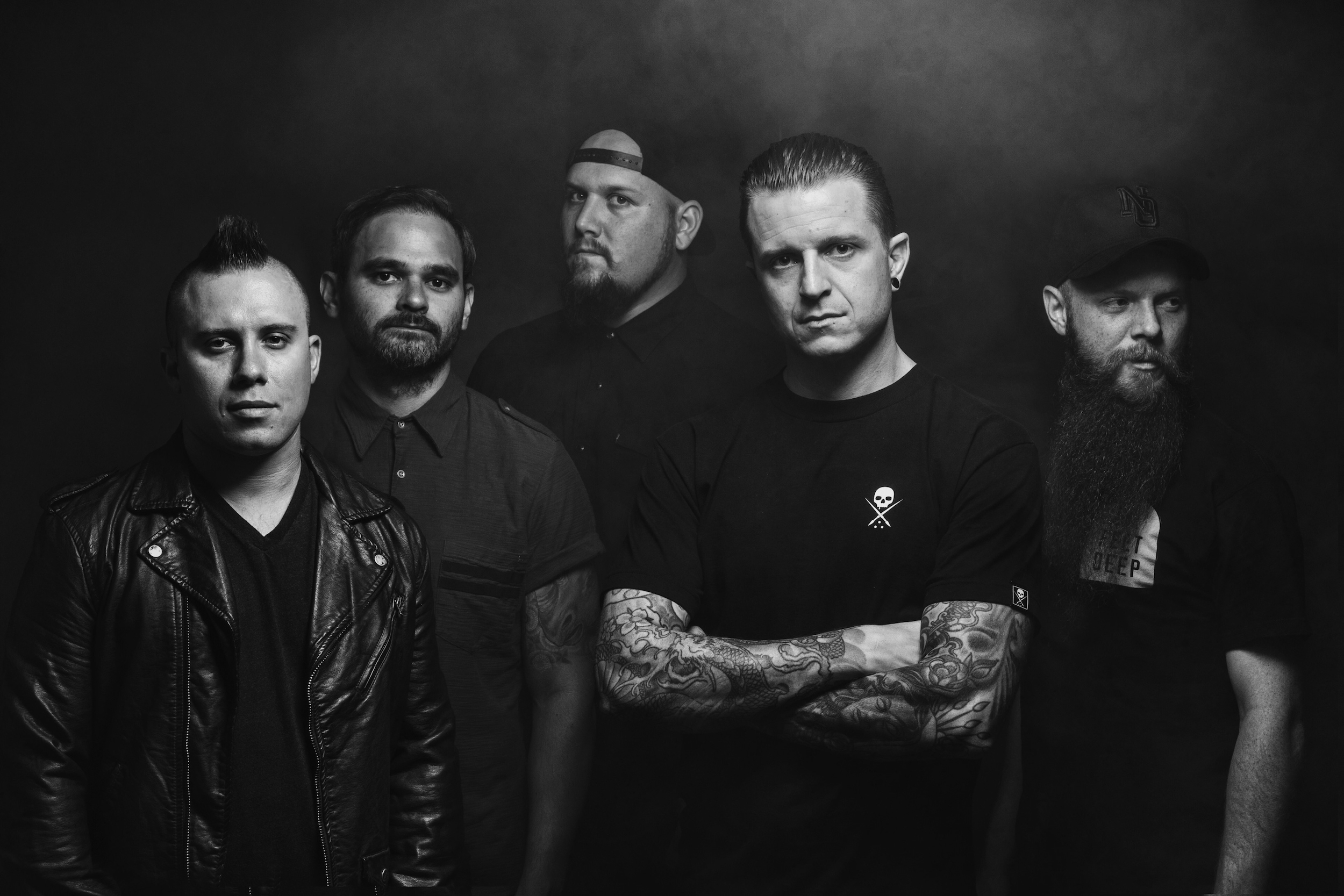 On September 18, California metal band Atreyu released Long Live, its first album of fierce new material since 2009's Congregation of the Damned. Riffyou.com caught up with guitarist Dan Jacobs to talk about the return of Atreyu and why it was beneficial to go away in the first place.
RY: Congratulations on Long Live! How'd it feel to get everyone in the room again to make a new album after many years apart?
Dan: "It felt incredible. We have a chemistry together that is very rare and special. To get to experience that again was an amazing feeling."
RY: Going into this album, how much thought did you put into how you wanted Atreyu to sound in 2015?  
Dan: "We just wanted to put all of our best feet forward, as well as have as much control as possible over the writing and production of the album. We accomplished all of those things so, the album came together very easily…and it sounds huge!"
RY: Was there ever any concern that the band wouldn't be able to recapture the magic? If so, how'd you get past that thought?
Dan "Never! We're very confident in our passion and ability. We were more excited than anything."
RY: Once you got into writing and recording again, when did you know that getting back together was the right decision?
Dan: "We knew from the second we started writing again. The songs came to us so easily that we knew something special was happening."
RY: Looking back, how beneficial was it for Atreyu to take a step back from writing, recording and touring?
Dan: "It was a crucial part of our band being able to come back stronger and more passionate than ever. We unintentionally starved the market as well as gave ourselves a chance to find ourselves outside of the band, as individuals. This gave us a more complete feeling in our lives and allowed us to truly let down our guards and give it our all."
RY: Did the time away from the band make your heart grow fonder of it?  
Dan: "Absolutely. I've been playing music with Brandon and Alex for over 20 years now, so taking years away from being in the band was definitely hard to get used to."  
RY: How does Atreyu currently fit into your life now, versus the band's earlier years?
Dan: "It's still a huge portion of my life but it definitely shares a seat with song writing,  merch company Rock World Merch, and Pluginz, where we make guitar amp style key chain holders. They're amazing, you should check them out!"
RY: When a band reunites, sometimes people will view the first new album back with a more critical eye. Thus far, how would you gage fan reaction?  
Dan: "Luckily we have had an amazingly positive reaction to the album. I feel this is the Atreyu album our fans have been craving for a long time. It's also what Atreyu as a band has been craving, so it's all been great so far."
RY: For those still unsure about embracing Long Live, explain why it's an album worth taking a chance on.  
Dan: "If you're a fan of old Atreyu, this is the album you've been waiting for. If you love good old metal with big choruses and soaring guitar solos, this album is for you. It sounds heavy, Alex doesn't sing at all and only screams his lungs out. And, the sound is like heavy metal thunder. You won't be disappointed."
RY: On a personal and creative level, what does the Long Live album mean to you? 
Dan: "It means that we have returned strong and better than ever and are here to stay. Long Live Atreyu."
Please be sure to follow us on Twitter @riffyou and at Facebook.com/riffyou.