Q&A: Knuckle Puck Jump to Seclusion

While the merit of pop-punk seems to be a continual debate held by those outside of the scene, such negativity hasn't frightened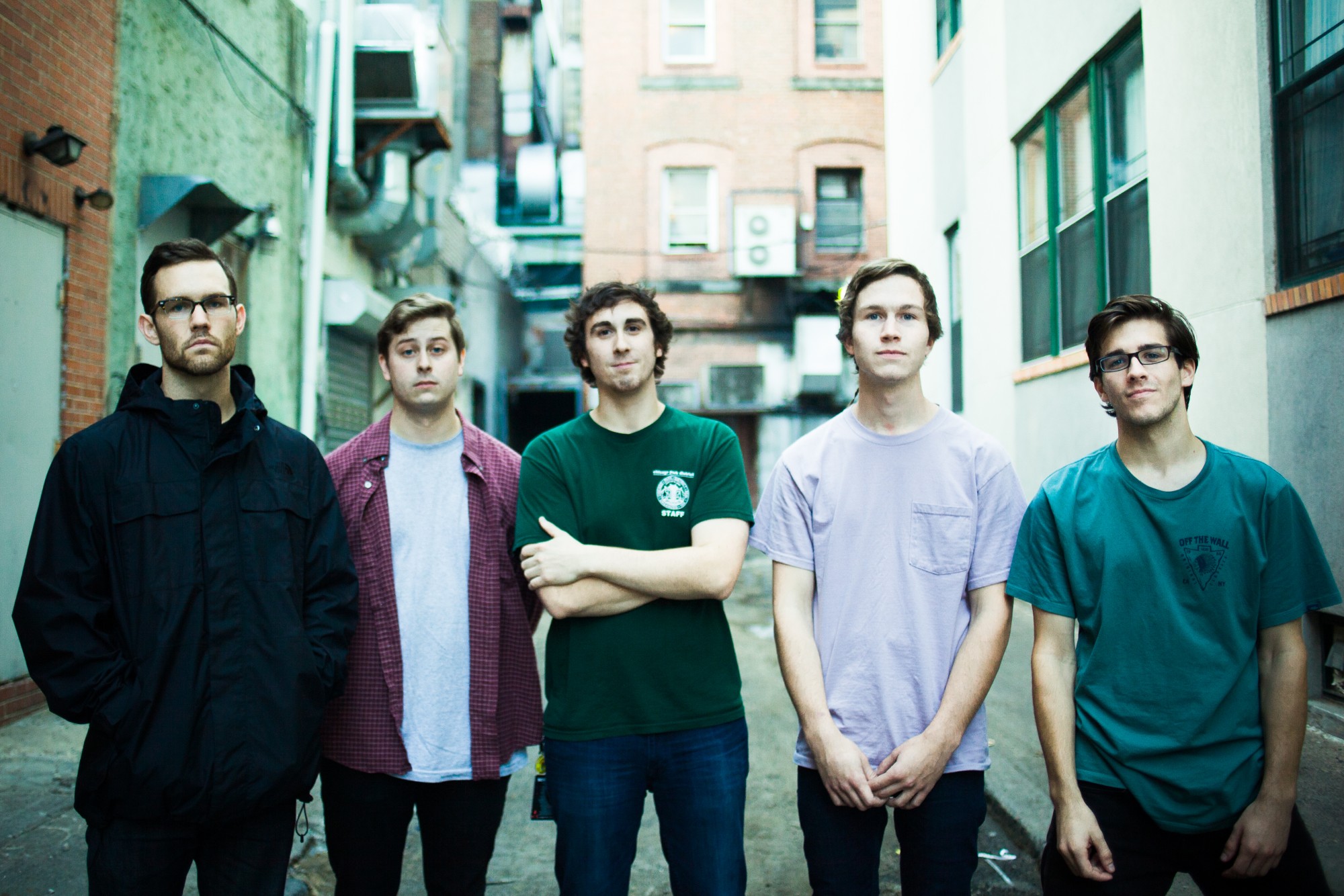 away one of the community's quickly escalating bands, Knuckle Puck.
Born out of friendships developed through school and local shows, the band – Joe Taylor (vocals), Nick Casasanto (guitar, vocals), Kevin Maida (guitar), Ryan Rumchaks (bass), and John Siorek (drums) – has released six EPs since emerging in 2011. Their latest, While I Stay Secluded, just came out last week through Bad Timing Records.
All told, this new offering is a roaring-with-energy affair that gives you everything you could ever want from a pop-punk offering, all the while colouring just far enough outside the lines to keeps things interesting.
Recently, Riffyou.com caught up with Maida to discuss While I Stay Secluded, why his band has only made EPs, touring with Senses Fail, and if the Knuckle Puck name came from the D2: The Mighty Ducks movie. 
RY: You've done a bunch of EPs ahead of While I Stay Secluded. What were you most hoping to get across this time? Do you think you succeeded?
Kevin: "I think with While I Stay Secluded, we tried to somewhat push the boundaries with writing this time around. We did a pretty good job at doing some things differently in our songs, but there is always room for improvement."
RY: There really is a tremendous energy happening with this EP. I take it that you have zero interest in being one of those bands that just stare at their shoelaces on stage?
Kevin: (laughs) "You are correct. We all like to move around during our live show and actively encourage people to be energetic as well…as long as everyone is being safe."
RY: You've yet to put out a full-length album. When do you foresee the band being ready and willing to do that? Or do you prefer the quick jolts that EP-esque releases provide?
Kevin: Pretty much the main reason we've stuck to doing EPs is so that we can put out new music sooner than later. Trust me, the time will come for Knuckle Puck to do a full length in the future."
RY: Getting on that recent tour with Senses Fail must've been great for you guys. What kind of impact did it have on the band, as musicians, as well as the fan base?
Kevin: "It truly was a great experience. We were really out of our element playing to Senses Fail fans, mainly because those fans come from an almost completely different demographic of people than we're used to playing to. So it really was a great experience to gain new fans who normally would not check out our band."
When touring with such scene veterans, do you seek advice from them at all, or try to learn more by paying attention to their actions?
Kevin: "I think advice from bands like Senses Fail comes naturally: observing how they go about things, like you said. It was really cool to see how a band like them goes about touring and their daily routine and whatnot. There's a lot to learn there. It was also really interesting witnessing the similarities too, like common interests in bands.
RY: You've been viewed as one of the pop-punk bands that people have been advised to check out. How does the band handle that extra notoriety?
"It's nothing to handle, really. We're all extremely grateful for any attention we get because of our band."
RY: As you know, people have ripped on pop-punk for years, but it continues to run strong. What is it about that community of fans and bands that keeps the music moving in the right direction?

Ryan: "A lot of it really has to do with the people that support the bands. Fans of the genre tend to be extremely devoted to the bands. That kind of support truly means the world and makes all the difference."
RY: If you can accomplish one thing with this EP and tour, what would you want that to be?
Ryan: Like all tours, we would like to continue to meet new people, make new friends and have the best time possible."
RY: Lastly, How often do people associate your band name with The Mighty Ducks movie D2? Does it bother you, or was the movie an inspiration?
Kevin: "A lot," he says with a laugh. "To be honest, it does kind of bug us from time to time, but whatever. We didn't necessarily get the name from the movie either; we got it from a Stick To Your Guns shirt John saw some kid wearing. It said 'Knuckle Puck Crew' on the back."
-Adam Grant
Tour Dates:
11/11 – Pittsburgh, PA – Rex Theater*
11/12 – Buffalo – NY – Waiting Room*
11/13 – Pontiac, MI – The Crofoot Ballroom*
11/14 – Cleveland, OH – Grog Shop*
11/15 – Chicago, IL – Bottom Lounge*
11/16 – Lawrence, KS – Granada Theater*
11/18 – Denver, CO – Marquis Theater*
11/19 – Salt Lake City, UT – Kilby Court*
11/21 – Oakland, CA – 924 Gilman
11/22 – Los Angeles, CA – The Roxy
11/23 – Anaheim, CA – Chain Reaction
11/25 – San Diego, CA – The Epicenter
11/26 – Mesa, AZ – Club Red
11/28 – Dallas, TX – The Prophet Bar
11/29 – Austin, TX – Red 7
11/30 – Houston, TX – Walters
12/2 – Nashville, TN – The End*
12/3 – Atlanta, GA – Masquerade*
12/4 – Tampa, FL – Epic Problems*
12/5 – Pembroke Pines, FL – Talent Farm*
12/6 – Orlando, FL – Backbooth*
12/7 – Jacksonville, FL – Underbelly*
12/9 – Washington, DC – The Filmore*
12/10 – Richmond, VA – The Broadberry*
12/11 – Philadelphia, PA – The TLA*
12/12 – New York, NY – Grammercy Theater*
12/13 – Hamden, CT – The Space*
12/14 – Boston, MA – The Paradise*
12/15 – Brooklyn, NY – Music Hall of Williamsburg*
* = FOXING
= WALTER MITTY & HIS MAKESHIFT ORCHESTRA
Please be sure to follow us on Twitter @riffyou and at Facebook.com/riffyou.